The idea of shopping for something new, for something that has captured your attention is something that's often encouraged.
It's hard not to say that shopping will continue to evolve as time goes on.
There are so many great product options available in the world.
Sometimes we just buy stuff simply to have it, and of course, sometimes we grab what we need. As a fellow shopper, I'm always on the lookout for new products whether I'm out or shopping online.
Below you are going to find quite a few products that you may be interested in grabbing when you get the chance.
There's nothing wrong with a little bit of a shopping haul, right?
Vornado 660 AE Large Air Circulator With Alexa
It is that time of year again, back to school! This means finding those dorm room essentials has become the task of the day.
Have you ever wanted to say, "Alexa, turn on my Vornado"?
Now you can with Vornado's 660 AE, a new suite of Alexa-enabled products that allow you to take control of your home comfort using your voice, smartphone, or tablet via the Alexa app.
Contrasting high gloss and textured finishes creates a modern yet understated look that fits a variety of décor.
The chrome glide bar allows the user full control of the direction of airflow, effortlessly adjusting a full 90º.
Although Vornado is a dorm room essential, these fans are not just for the dorm; Vornado has a whole line of products that are fun, functional, and fancy, from Alexa-enabled to vintage!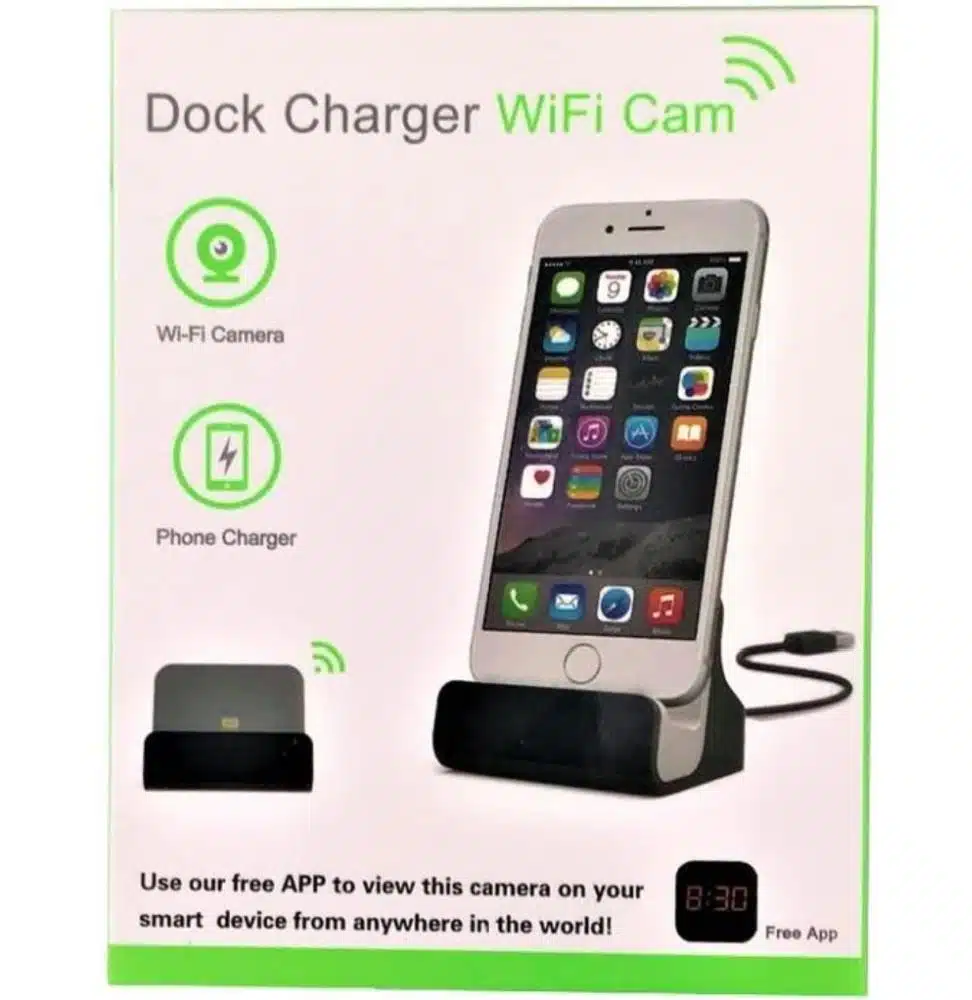 This iPhone docking station is fully functional, but with an added twist, it is also a hidden spy camera inside of it, one with WiFi capabilities that allows you to remotely stream live video to most smart devices.
To do so, simply download the free app to your phone and connect the camera to a WiFi router, and you are ready to stream full HD 1080p video footage.
On top of that, it has built-in motion sensors that will send instant notifications to your app.
It even supports SD cards up to 128GB in size.
Plus, when motion-activated recording is triggered, you will receive emails and texts alerting you of the activity.
The DVR function also has an overwrite feature that automatically overwrites the oldest files with new ones when the SD card is full.
This hidden camera would not look out of place in any home or office and can charge your phone when you are at home or capture unwanted activity when you are not.
PURGGO Car Air Eco-Purifier & Freshener
A smelly car will make school carpools much more stressful — freshen up your ride with the minimalistic and all-natural PURGGO car air eco-purifier & freshener!
It's made with pure and sustainable natural bamboo charcoal, which absorbs & eliminates odor instead of masking it.
Fragrance- & allergen-free, the PURGGO is all-natural, non-toxic, and 100% asthma and allergy friendly.
PURGGO perfectly combines nature, science, and love. All the product contains is pure all-natural moso bamboo charcoal, one of the most renewable natural resources in the world, and Mother Nature's purifier, which has been carbonized and activated at 1110°F – 1300°F (600°C – 700°C).
Bamboo charcoal is a tried and tested air cleanser that's been used in Asian countries for thousands of years.
On top of this, it lasts for 365+ days (longer lasting than any product available worldwide) and works continuously in the background!
Joy Organic CBD Gummies For Sleep
Kick back and relax with our highly anticipated CBD Sleep Gummies!
This formula contains 30mg of full-spectrum CBD, 3mg of CBN, 3mg of melatonin, and 1mg of THC and is specially crafted to support a good night's rest.
These gummies are the perfect addition to your bedtime routine—just pop one in your mouth and chew thoroughly about one hour before you're ready to go to sleep.
Like all of their products, each batch of these gummies is rigorously tested by independent labs to ensure both purity and potency.
You can even view their lab reports by scanning the QR code on any product.
Truffoire – Body Care Collection
After days in the sun, ocean, or pool make sure you treat your body right with Truffoire's luxury skincare.
Exfoliate and remove unwanted dead cells, dirt, toxins, and more to leave your skin hydrated and rejuvenated with their Body Care Collection.
Their skincare helps you achieve healthy, glowing, and satin-smooth skin.
The collection includes a Salt Scrub, Body Cream, and Body Butter with Truffoire's powerhouse ingredient, truffles, known for their anti-aging properties.
Oh It's Natural
Good skincare doesn't have to go out the window even during your summer trips.
Oh It's Natural's Discovery Kit comes with their Tea Tree Foaming Facial Cleanser, Argan Hemp Glow Oil, Coconut + Shea Butter Hand & Body Wash, and Coconut Whipped Shea Butter!
There even all in convenient travel sizes and a to-go bag.
The brand is also all-natural using certified organic ingredients, good for you and good for your skin.
It's as easy as 1, 2, and 3 to get clear glowing skin with an incredible discovery kit.
ella+mila
Keep your cuticles from drying out in the summer heat with the best cuticle oil pen, Soften Me Up, from ella+mila!
This is a product that contains a blend of natural oils which work together to soften and moisturize cuticles. The travel-friendly cuticle oil pen is used to moisturize cuticles and help restore natural flexibility to nails.
Not to mention that vitamin E helps promote healthier nail growth.
A Lavender-infused formula heals and it hydrates this delicate skin, this travel-friendly pen makes it easy to take on all of your summer adventures.
Soo'AE
Soo'AE is for everyone who is discovering their own beauty rituals for simple skincare.
As Korea's premier sheet mask creator, the brand is a leading innovator in clean skincare for women and men.
The sheet masks are a must to have on hand for regular use. So is their amazing line of cleansers, moisturizers, and more.
Check out all the goodness and you'll have good vibes from head to toe!
Sciabica California Olive Oil – Garlic Olive Oil
The Sciabica Family is proud to say that their olive oils contain no artificial flavorings or additives; they're all GMO-free, sustainably farmed, and artisan-crafted in small batches.
Hence to why they taste so great!
Now, the Sciabica Family offers a vast number of olive oil options, but their Garlic Olive Oil has to be my favorite amongst the lot.
For those who enjoy the spicy yet slightly sweet flavor of crushed garlic, this is the oil for you.
Plump fresh garlic cloves are pressed with newly ripened California olives to craft the perfect flavor fusion of garlic and delicate olive oil.
Garlic Extra Virgin Olive Oil delicious for bread dipping, mouth-watering sandwich spreads, and spicy marinades.
Food Story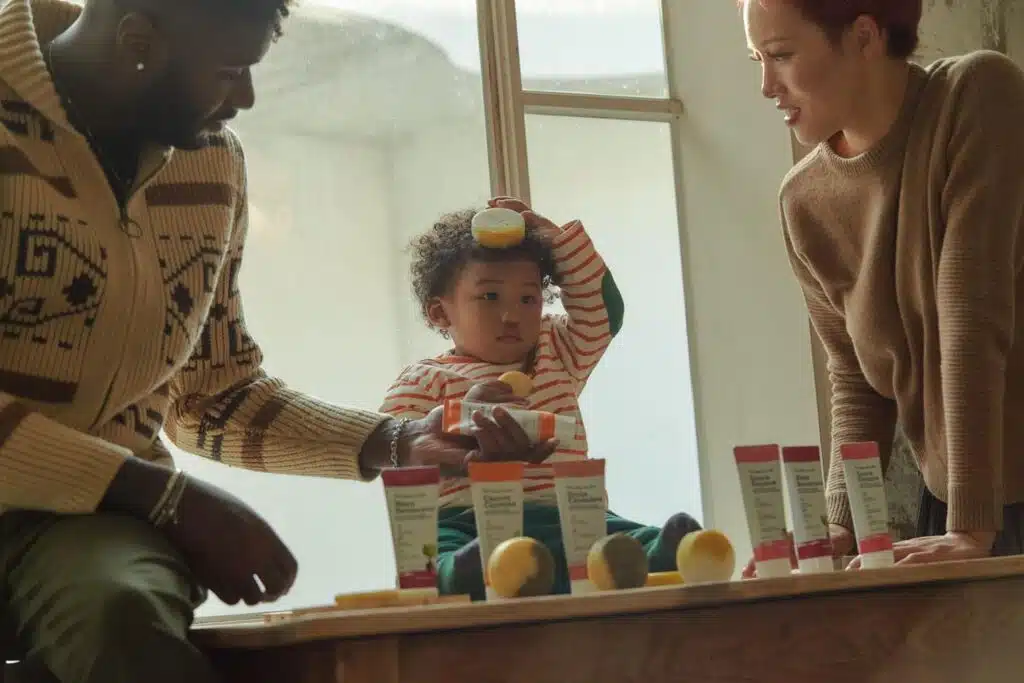 Why food? Well, we all eat and enjoy various fruits and vegetables for their many nutritional benefits.
Rich in antioxidants, vitamins, and essential minerals, they deliver a multitude of benefits for your skin, hair, and health.
Food Story's mission is to continuously invest and develop infusing advanced technologies with the nutritional benefits provided by the food that grows from the earth into skincare!
Harvesting only the freshest for you!
Sciabica California Olive Oil – Lavender Olive Oil Moisturizer
Embrace your best skin yet this Summer with just 2 natural ingredients!
Sciabica presses their award-winning extra virgin olive oil with locally harvested English Lavender, known for its gentle healing properties, to produce a sensational, delightfully fragrant, 100% all-natural Lavender Olive Oil.
Apply the hydrating 2-ingredient moisturizer to the face, hands, or body, or even enjoy it in lavender scones or coffee cake.
Imagine how nourishing skincare that is good enough to eat will be for your skin needs!