How can you brighten up someone's Christmas? Besides Christmas lights, another way is by using candles. Candles can really help set the ambiance of a room. They give just the right amount of low lights that can set the tone for your home or even an event. Candles can also change the mood in a room with its scent that flows throughout your home. I recently discovered the Prosperity Soybright candle by essensu.
Hand Poured Soy Wax Candles
The Prosperity Soybright candle is very unique. At essensu, each candle is hand poured into a half pint paint can that is reusable. The wick is environmentally friendly because it is made out of wood. Another special thing about the wick is it provides a soft crackle as it is burning. As you can see from the picture below, the beautiful lotus flower will easily match your home's decor. The lotus flower is symbolic of fertility, prosperity, beauty, spirituality, and eternity. essensu's candles can burn for 65 hours or longer. The candles are phthalate free.
Before I even opened the box, I knew it was candle because it smelled wonderful. The Prosperity Soybright candle came in the scent, frosted birch, and juniper. What a lovely combination that is perfect for the holiday season. One of the things that I love about this candle is the scent was not overpowering. It was a light, pleasant scent that lingered in my living room. I was able to easily light the candle as well as blow it out with just one blow. Yay for a candle that doesn't make you feel like your trying to blow out your birthday candles!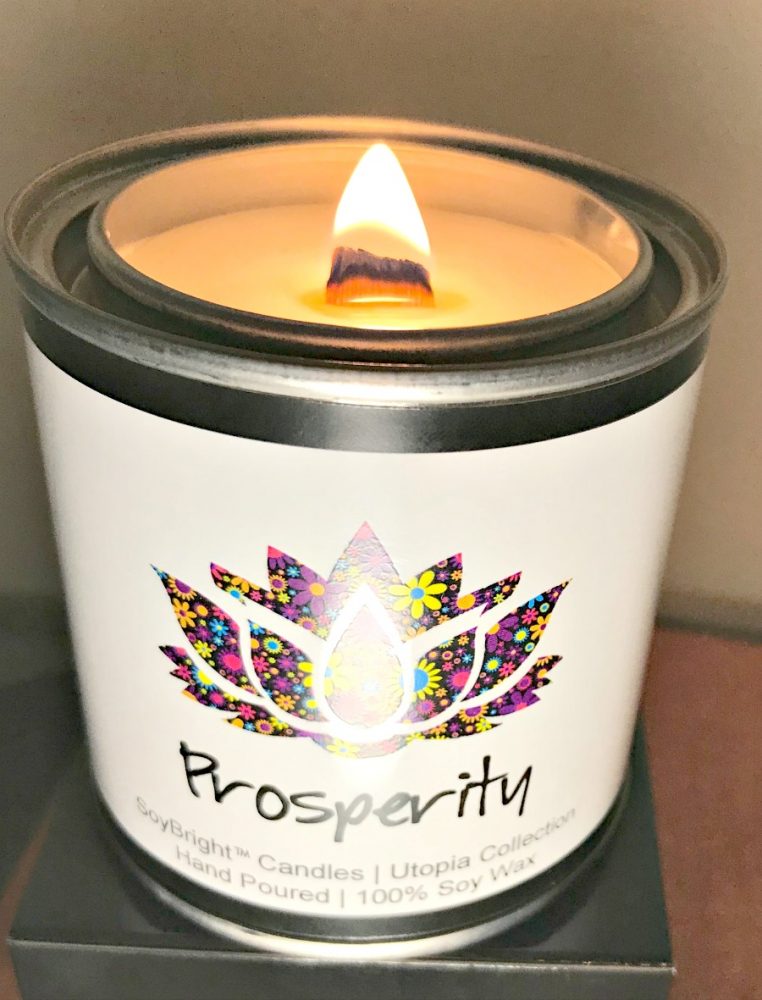 As you are going out and buying Christmas presents, think about brightening someone's day with the gift of essensu's candles. We all love for our home to smell good as we invite family and friends over to celebrate with us this holiday season. The essensu's etsy shop sells other candles with clever and inspiring sayings on them in various scents. essensu also sells other great products that you should check out.
Connect with essensu: Site | Facebook | Twitter | Instagram | Pinterest