There are plenty of skincare and body care products out there for women and children. An often neglected segment of the body care and skin care products is the men section. If you go into a shopping store, you can see the vast differences between the woman and men body care section. I'm sure men want their skin to feel moisturized. They also want to smell good. Dove has a new, budget-friendly Men+Care products that will make great gifts for the men in your life.
Dove's New Men+Care Line
Dove's new, innovative Men+Care line was designed to meet the grooming needs of men. Each of their products are dermatologist recommended, even guys with sensitive skin can use these products. Dove Men+Care line includes two body washes, one body and face bar, and three deodorants. The Elements Body Washes are formulated with MICROMOISTURE technology that is clinically proven to fight skin dryness. They remove toxins, draw out dirt and oil, all while gently cleansing and soothing the skin.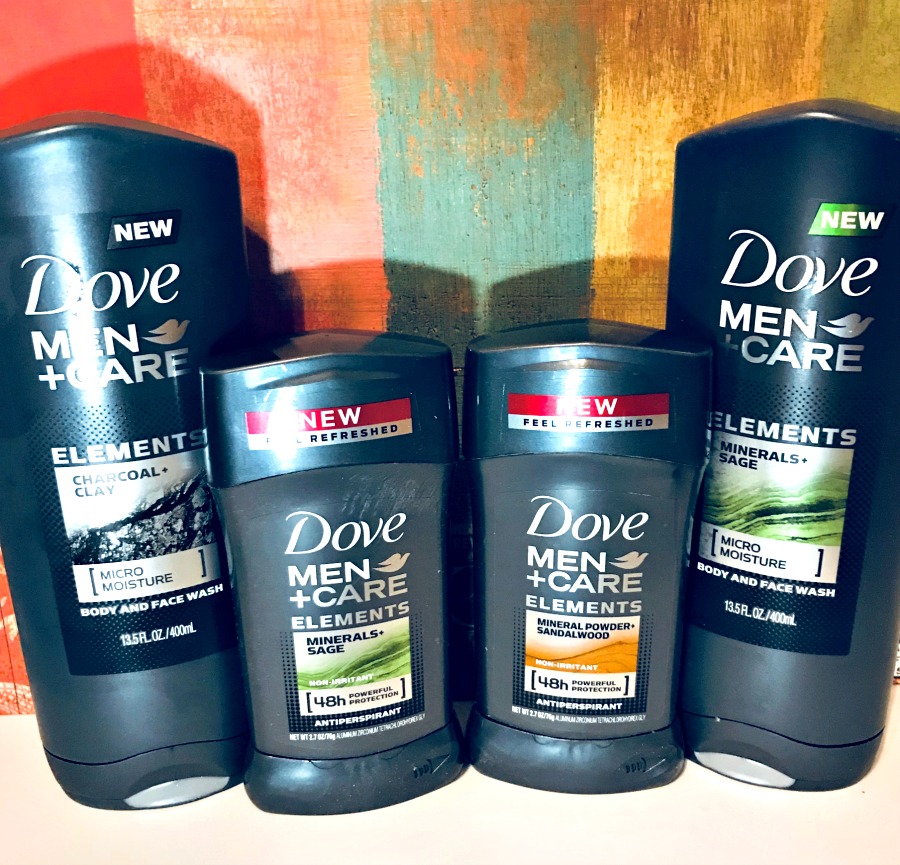 The Dove Men+Care Invisible AP Dry Spray and stick are great because they do not leaves any white marks on 100 colors of clothing. The Men+Care dries instantly and can provide up to 48 hours of sweat protection. Not only that, but the antiperspirant and dry spray contain a unique ¼ moisturizer technology that is designed to actively protect your skin.

My husband was excited to try the new products. He was already using a Dove body wash, so something different and more manly was perfect for him. We both agreed that each product smelled great. He has a sensitive nose, but none of the products irritated him. After washing with the body wash, his skin was very soft. He loved that the deodorant was long lasting and strong. It almost smells like he is wearing a cologne when he uses the entire line.
Every woman loves a good smelling man. Why not put Dove's body wash, body and face bar, or deodorant in your husband, boyfriend, brother, or father stocking this year? They will make wonderful gifts that are friendly on your wallet.
Connect with Dove: Site | Facebook | Twitter | Instagram | Youtube