Blueberry Glasses practical present for anyone and everyone
With all the electronics that we use on a daily basis, our eye's are getting their butt kicked every day! I'm on the computer every day and at night watching TV then throw in being on my cell phone too! My eyes HURT every night, and they are getting worse. I told my husband the other night I need to see the eye doctor because sometimes my eyes are so blurred. He told me to make sure I wear my Blueberry Glasses during the day and see if that will help!
OMG….yes it DID! I wore my cool red Blueberry glasses while I was working on the computer and watching TV one night and oh my goodness what a difference it made. My eyes didn't sting, or water plus they weren't as blurry as they normally are so YEAH it helps out a lot. And I love these computer glasses.
Blueberry Glasses are perfect for EVERYONE because we are all on our phones, electronics, and TV watching so even my kids would benefit from these glasses. Yes, they would make great gifts for Easter, Mother's Day, Father's Day or a JUST BECAUSE I LOVE YOU gift!
You'll be sure to get tons of compliments on these colored glasses – and the best part? They'll protect her eyes against the harmful blue light that illuminates from all her favorite screens day in and day out. Americans spend over 2 and a half hours every day watching TV and binging shows on the couch putting their eyes at risk by exposing them to dangerous and damaging blue light.
Typically, blue light penetrates deep into the eye, not only creating symptoms such as eye strain and fatigue but also long-term health implications such as retina damage that can cause vision problems like age-related macular degeneration, which is what Blueberry Glasses works to prevent. Blueberry Glasses are made with BLP (Blue light protection) Lense Technology that blocks 100% of UV rays and 40% of the blue light spectrum. Lenses made of CR-39 Clear lenses (Not amber or yellow-tinted).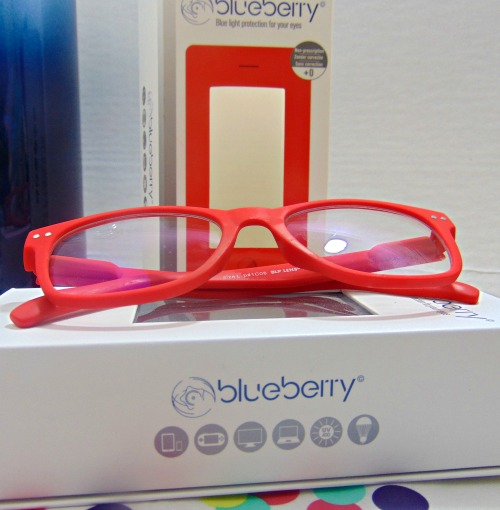 Blueberry Glasses are scratch resistant, easy to clean, anti-glare, anti-reflective, dust proof, UV protected, with lightweight frames suitable for all ages. These glasses come in four stylish shapes and 11 fun colors and are available without a prescription (retailing for $59) and in readers ranging from +0.5 to +2.0 strength ($65), to help filter blue light and protect your eyesight. Its vision is to make eyewear more fun, more innovative and more affordable for everyone.
Blueberry's vision is to make eyewear more fun, more innovative and more affordable for everyone.