Traveling across time zones upsets your body's circadian rhythms and leaves you vulnerable to feeling tired and cranky during the first day or two at the new destination.
The airlines have come a long way with creating comfortable sleep environments for people who travel long distances, but you may find that you still need to take matters into your own hands.
The best ways to beat jet lag are fairly simple to follow, and you can make sure that you feel alert by doing a few things to prepare your body for the time change.
Get Plenty of Sleep Before You Leave
People sometimes try to stay up before a trip to get their bodies synchronized with a different time schedule.
While this might seem like it will work, it usually has the opposite effect by creating sleep deprivation. Instead, try making sure that you sleep really well for the two to three days leading up to the trip.
Filling up your sleep bank means that you'll feel less exhausted as you adjust to the new schedule.
Use Natural Relaxation Methods
You might be tempted to try taking a sleep aid, but this is another tip that often backfires.
Many over-the-counter sleep aids have lasting side effects that include feeling groggy.
As an alternative, try CBD oil to help relax and unwind in the evening.
You'll feel your stress melt away and will wake up feeling rested.
If it becomes your go-to relaxation technique, look into purchasing products from retailers who buy wholesale cbd to stock up if you prefer shopping in-store over online purchases!
Create an Exercise Plan
You need to burn off energy during the day to feel tired enough to fall asleep at night.
Traveling may disrupt your favorite workouts, but you can still squeeze in some exercise with a little planning.
Consider packing a resistance band kit that you can use in your hotel room.
You can also plan to go to the gym if there is one located where you're staying or do a few bodyweight exercises in the afternoon.
Avoid Stimulants
Whether you traveled for business or pleasure, you may be tempted to drink an alcoholic beverage or two.
Alcohol, nicotine and other stimulants can make jet lag take longer to conquer.
Although you might have a cup of coffee in the morning, try to limit stimulants in the second half of the day to help yourself relax better at bedtime.
Stay Hydrated
One of the reasons why you feel so exhausted when you are traveling is because your body becomes dehydrated as you fly.
Aim to drink water throughout your flight, and eat hydrating snacks.
Eating fresh fruit is a great way to refuel while also giving your body a fluid boost.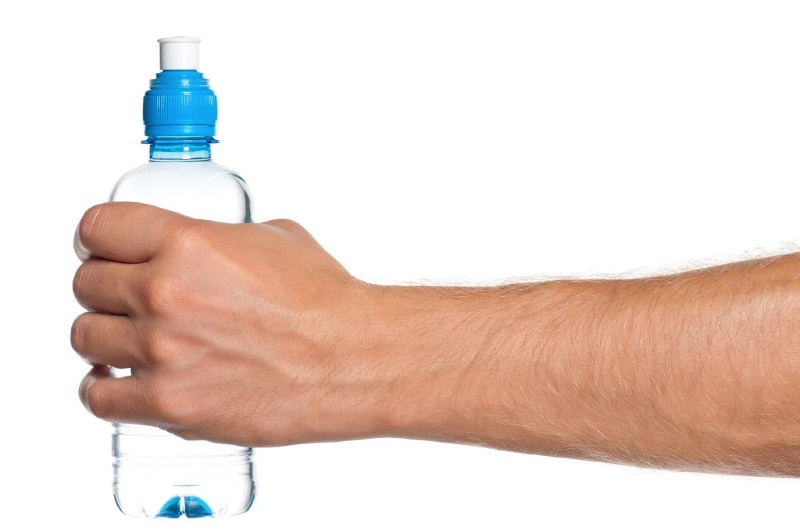 Plan to Arrive a Day Early
If your schedule allows, then you may find that planning to arrive one day early gives your body time to adjust before you have to follow a more demanding schedule.
This is an ideal trick if you have an important business meeting coming up or a special occasion, such as a wedding.
On the day that you arrive, try to begin getting into the normal schedule so that you'll feel ready to accomplish your mission the next day.
Jet lag is just one of those things that go along with traveling long distances, but you don't have to let it ruin your entire trip.
Taking care of yourself and creating a relaxing ritual in the evening helps you catch up on sleep so that you stay on top of your game.