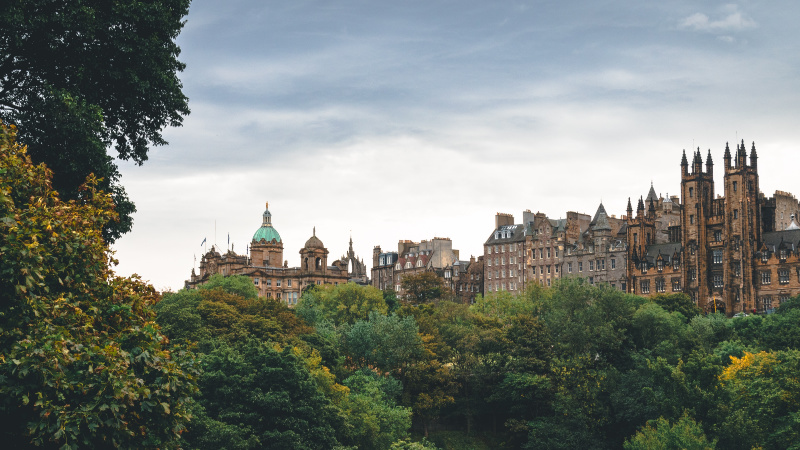 Best Hotels to Stay In When Travelling To Edinburgh
When traveling to Edinburgh don't miss the fun and grace offered by the following hotels. They've some of the most unique recreational facilities and provide rare-to-find experiences. Plus, the place houses some of the best hotels in the world. Below is a collection of hotels to stay when traveling to Edinburgh.
New Town
This city's beautiful Georgian architecture radiates gracefully, giving you all the joy you need. From big hitters such as Harvey Nichols located at St Andrew Square to the strikingly attractive designer boutiques lining the Thistle Street, New Town is a concentrated fashion catnip.
Here, you'll also find the coziest bars, for showing off those new purchases of yours. The National Portrait Gallery is another hallmark that lies alongside the classical Queen Street landscape.
The Grassmarket
Grassmarket is now better than ever. Tables spill onto pavements outside the various bars and restaurants giving a classic feel to streets lined with small shops selling almost everything- from fossils to cashmere. During the night, clubs found in Cowgate come to life, filling the area with positive throbs. Take time and stroll up the Victoria Street to Greyfriars Kirk.
This stunning hotel looks a bit old on the outside, but when you get inside, you'll be surprised at what awaits you. Surrounded by several shops, bars, clubs, as well as restaurants, Grassmarket is all about fun, comfort, and enjoyment.
Hotel Du Vin & Bistro
This hotel comes with all the hallmarks that you may be looking for. It's so popular for its emphasis on wine as well as bistro dining. The tartan and exposed brick make Hotel du Vin even more interesting. Even more, the hangout lies close to the railway station, major festival venues, and tourist attractions.
There's a gym and swimming pool, not forgetting to mention the beautiful views. The hotel's location is great with a clean, contemporary look. Chef Tony Singh's mad restaurant complements this with a collision of cuisines. You'll definitely love their breakfast.
Leith
Leith is an incredibly luxurious hotel featuring two Michelin-starred restaurants. Organic cafes sit alongside traditional purveyors of chip butties as well as square sausage. Cocktail bars are plenty and the Royal Yacht Britannia provides an elegant view. There's an extensive range of small galleries and some great graffiti as well as an awesome antique warehouse.
This hangout promotes a sexy image, but it's also fun and comfortable with good-sized rooms, friendly staff, plus decent food/drinks.
Stockbridge
This affluent hangout is a scaled down, bohemian version of the famous New Town. It features attractive streets as well as impressive shops. You'll readily find a bicycle, cheese, and vintage fashion shops. There's a farmers' market every Sunday. Plus, the city village is surrounded by the Royal Botanic Garden, National Gallery of Modern Art, and the pretty Dean Village.
If you want luxury that whispers, Stockbridge hotel has got you covered. It's quietly confident and classy.
The Raeburn
Raeburn is another popular destination in Edinburgh. This bar/ restaurant features classic boutique rooms in an attractive neighborhood. Expect a stylish modern look with luxurious bathrooms, tasty cocktails, and heritage touches in the rooms. Right from GHD straighteners to sophisticated espresso machines, this place has got everything you need to relax your mind and have fun.
The Bottom-Line
Edinburgh is an extremely popular destination that is why its worth to check https://www.myhotelbreak.com/hotels-in-edinburgh. With some of the coziest hotels, restaurants, bars, and boutiques this is a place you'll definitely want to visit. Stop any of the above mentioned hotels and have fun- real fun to be precise!