Are you a proud new macbook pro owner but need to know about common problems with macbook pro? Read this article to find out what you need to know.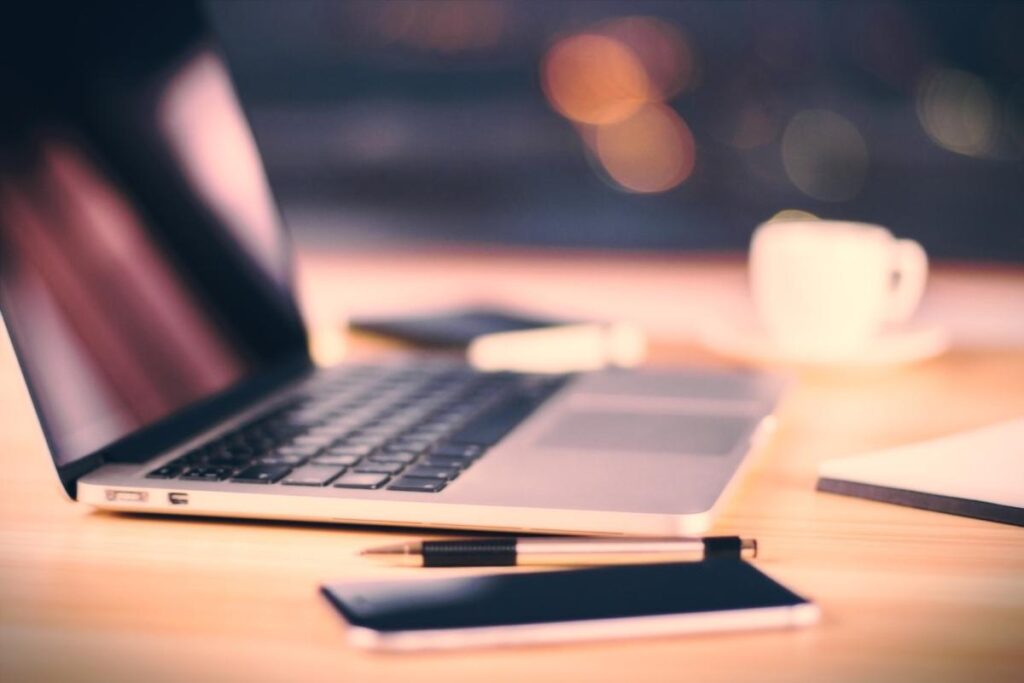 An impressive $64 billion—that's was Apple's revenue during the 4th quarter of the 2019 fiscal year. Compared to the previous year's 4th quarter, that's 2% more.
Of that amount, about 80% of Apple's entire computer sales are from MacBooks. That makes the MacBook line the most popular of all Apple computers.
However, as great as MacBook Pros are, they're still machines, and all machines will break down. If you don't maintain your pricey laptop, they'll break down even faster.
That's why you should learn all about the most common problems with MacBook Pro as soon as you purchase one. Yes, it's pretty and shiny now, but if you're unaware of these issues, your Mac will likely act up within just a few months.
So, to help keep your Mac's act together, be sure to keep in mind the following points
1. Frequent Encounters With the Spinning Beach Ball
If you run too many apps at the same time, you'll end up troubleshooting your MacBook Pro more often than you'd like. This is especially true if your device's onboard memory is on the lower scale (2 GB). The lower the RAM is, the smaller its temporary storage is, which means it can run fewer programs simultaneously.
During the early stages, a spinning beach ball will appear from time to time. This means your Mac is "thinking" or loading, which is normal, but you can't do anything while it's on the screen. In addition, the more apps you run simultaneously, the longer that ball will spin, and the more often it will show up.
Just so you know, having 10 browser tabs open on your Mac can eat up between 725 MB and 3 GB of its RAM. That count doesn't even include all the other running apps and files! So, imagine how slow your Mac can get if you overwork it by making it run too many tasks all at once.
2. Chronic Unresponsiveness
According to data experts, humans will produce about 40 zettabytes of data this 2020. That's equivalent to 40²¹, or 40 to the power of 21. Spread out across all humans, that translates to about 5,200 GB of data per person.
You may not produce that much data, but over time, you're sure to max out your Mac's internal storage. The closer it is to reaching its capacity, the more you'll see the spinning beach ball too. The difference is, it's more likely to get stuck on your screen and cause your Mac to freeze.
3. Start-Up Begins to Slow
Your new MacBook Pro should take about half of minute or less to start up. However, once you add and activate more startup items, this process will take longer. It can take a full minute or more before it shows you your desktop.
4. Performs at a Snail's Pace
Unless you maintain enough RAM and storage, your Mac's performance will suffer. It will start to require more time to open, switch through, or exit files and apps. Even tab or task switching can become super slow.
5. Overheating
Running too many apps at the same time can lead to a MacBook Pro overheating. The same goes if you max out its hard drive space or if you let its internal components become too dirty. Using your laptop directly on the bed or in a warm environment can also cause it to overheat.
6. Bluetooth Not Available
The average American now owns 4.4 Bluetooth devices. The more of these devices you have, the likelier you are to deal with Bluetooth MacBook Pro problems. That's because having too many paired connections may interfere with your Bluetooth modules.
The good news is, most cases of "Bluetooth Not Available" on Mac are resolvable with a reboot. A reboot frees up your Mac's RAM and removes glitchy or crashed services and apps.
Before you reboot your Mac, remove all peripheral devices first, like USBs and hard drives. This way, they won't affect your startup disk's initial loading process.
7. Crashing Apps
Aside from inadequate RAM and storage, app crashes can also occur due to missing updates. Your Mac isn't 100% to blame, but it may be responsible for interfering with app updates. This is especially true for apps that you've downloaded outside of the App Store.
In this case, you'd need to perform a manual update for each third-party app. However, most reliable and trustworthy apps also come with an automated update feature. Activate this once so that your non-App Store apps get updated as soon as a new version rolls out.
8. Not Enough Storage On the Get-Go
MacBook Pros come with three storage capacity options: 128 GB, 256 GB, and 512 GB. The 128 GB capacity may be the least expensive, but it's also the least ideal for long-term storage. Within a few months, you're likely to fill that 128 GB and end up encountering space-related issues.
Regardless of the size of your Mac's storage, it's best to get an extra hard drive to keep the one in your Mac free. You can then permanently move files that you don't need on a daily basis to your external hard drive. In addition, connecting an EHD to your Mac gives you a way to backup your data via Time Machine.
9. Malware Infections
Yes, even the most expensive MacBook Pros are susceptible to malware. In fact, malware detections in Macs have outpaced those in Windows by more than twice in 2019! During that year, Macs had an average of 11 detections, while Windows computers only averaged 5.8.
Keep These Common Problems With MacBook Pro at Bay
There you have it, your ultimate guide on the most common problems with MacBook Pro. Use this to help you determine which troubleshooting steps to take in case you do encounter them. A reboot fixes most minor issues though, so always start with this step.
Want to keep yourself in the loop of the latest tech news? Then be sure to sign up for the newsletter so you can have them delivered straight to your inbox!