One thing that you may overlook while back to school shopping is beauty and grooming supplies. Many schools give out supply lists, and if you're focused on those, it would be easy to lose sight of the things older kids will need to feel comfortable in their own skin.
Don't Forget Beauty and Grooming Supplies When Back to School Shopping
I don't really know much about back to school lists, only what other parents tell me. That's because I homeschool my son through a cyber school, and they send everything he needs. However, now that he's getting older, there are other items that he needs, and I feel he would find very crucial if he were attending a brick and mortar school.
Pimples!
No one likes to have pimples. My son is eleven and he's already had a few. He's also already self-conscious about them. I can only imagine how he'd feel if he were around other kids. (I remember how it felt to have an annoying pimple and not wanting other kids to see it!) Our tweens and teens need to be focused on learning, not acne or breakouts. So skin care should definitely be on your back to school list.
I love 7th Heaven Charcoal Masques. These really deep clean your pores, and because they're all natural, they're gentle too. Unlike many other charcoal masks, this isn't the kind that you pull off, so there's no worry of your kids hurting their face. (This Charcoal Masque washes off when they're finished.) Oh, and it's also Vegan friendly!
Body Odor!
Whether your child is already wearing deodorant or you are having them wear it so they don't start to stink at school, you want something gentle that works. That's why we use Crystal Deodorants. They have roll ons, a men's line, and of course, the Original Crystal. My son and I both use the Original Crystal. It's all natural. Literally a rock of mineral crystals, mined right from the earth. It lasts up to a year, and keeps your pits stink free! It's all my papa used, and now it's all myself and my son use. It's safe and gentle, so get some for your tween or teen.
Whiter Teeth
If your teens are concerned with yellowing teeth, check out Luster Premium White 2 Minute White. This will lighten their teeth up to six shades in as little as three days. The simple two step process is easy, and perfect for teens. To get yours, click here.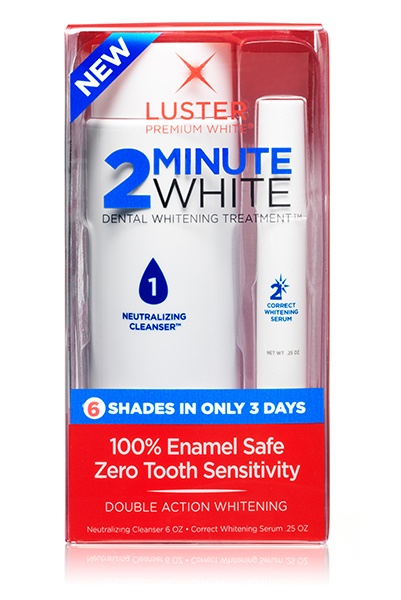 I received this product to facilitate my post. All opinions are my own!