I have found the perfect gift for my mama this year! I'm so excited to give it to her that I can't wait until Christmas, so I'm giving it to her for her birthday in December. This gift is truly one of a kind, so are you ready to 'bear' it all?
'Bear' it All with This One of a Kind Gift
My mother has become a granola fanatic. She loves it! For her it's a snack, breakfast, and more. She eats it plain, as cereal, on top of yogurt, and even uses it to top off her ice cream. So when I stumbled upon Bear Naked Granola, I knew she had to have some.
Its "Beary" Good
Bear Naked Granola gives you Non-GMO verified foods that your entire family is sure to love. They offer granola, cereal, and snacks, but let's face it, any granola can be a snack. That's because it's so tasty! Their all natural blends are sure to please everyone in your family. You can choose from Triple Berry, Chocolate, Maple Pecan Granola and more. There are eleven granola flavors, three cereals, and two snacks, that will make your mouth water.
Make it Personal
As if their granola wasn't enough, Bear Naked took it a step further. Now you can create your very own Bear Naked Custom Granola. Oh wait, there's more! You can also design the container it comes in, complete with a picture! Seriously!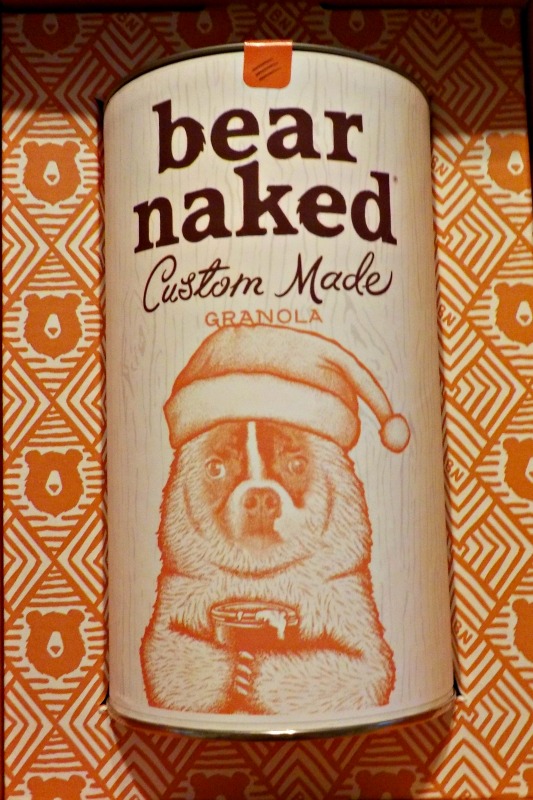 I love it!
I had so much creating a special blend for my mama. I made her what I called "Berry Benny." It's a blend of chocolate granola, dried cranberries, blueberries, and cherries. I know she's going to love it!
First you start out with a granola base. Then you choose the add ins. For a base they have chocolate, cacao and cashew butter, and honey. The next part is the hardest! Only because they have so many choices! They have curated add ins, Bare®, fruit, and more. You can choose from pretzels, bourbon flavoring, coffee brittle, and so much more. Seriously, it's so much I can't list it all here! You're going to have to make one yourself to see it all.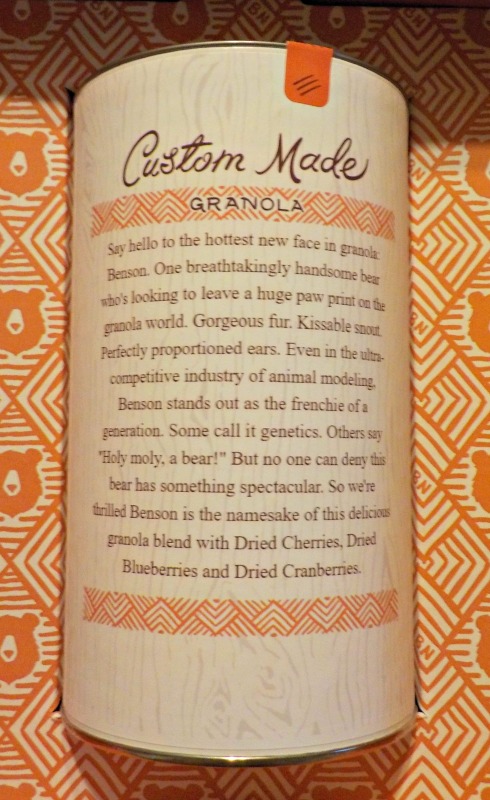 Then they let me design the canister it comes in. You can do this too, and its so easy! Pick the bear image you want, then upload any photo for the face of it. I used my parents fur baby Benny for the model because he's oh so cute! Then, Bear Naked Granola even lets you fill in the blanks on the back to make it all yours. It's so cool! You have to try it!