Summer is finally nearing its end. You can finally rest your eyes and heart from seeing all those girls, decked in the skimpiest sundresses, their sinewy tanned arms adorned with stacks of plastic bracelets clicking together as they saunter down the street in search of ice cream or a smoothie.
Deep inside, you were glad that people were encouraged to continue social distancing, so you have an excuse not to go the beach and expose the fat you had accumulated the past months stuck at home.
Soon it will be the seasons of layers of clothes-you're safe.
But really, now is as good as any time to start working for that summer body.
You have an entire year.
You don't have to go through crash diets.
You don't have to starve yourself.
What you only need to do is start a habit-actually, multiple habits, but they're not difficult to follow every day.
Run through your day and see where you can incorporate it into your daily routine.
Improve your eating habits
What time do you usually get up? When do you start eating?
Do you still eat right before you sleep?
When do you work?
The usual recommendation is breakfast like a king, lunch like a prince, and have dinner like a pauper.
But that's only good if your activities are spread throughout the day.
The idea of that is there has to be enough time-and activities-to burn through what you eat.
So if you work at night, naturally, you would need energy at night and would need to eat according to your energy needs.
Otherwise, you would constantly feel drained, and you compensate it by eating unnecessary snacks.
If you can manage, you can have two proper meals a day, then just have a light snack-like a salad or a platter of fruits-in-between.
The popular intermittent diet follows the principle of having enough time to burn through your intake.
You have a window of time when you can eat (ranging from one to eight hours), and then fast for the rest of the day.
Get proper nutrition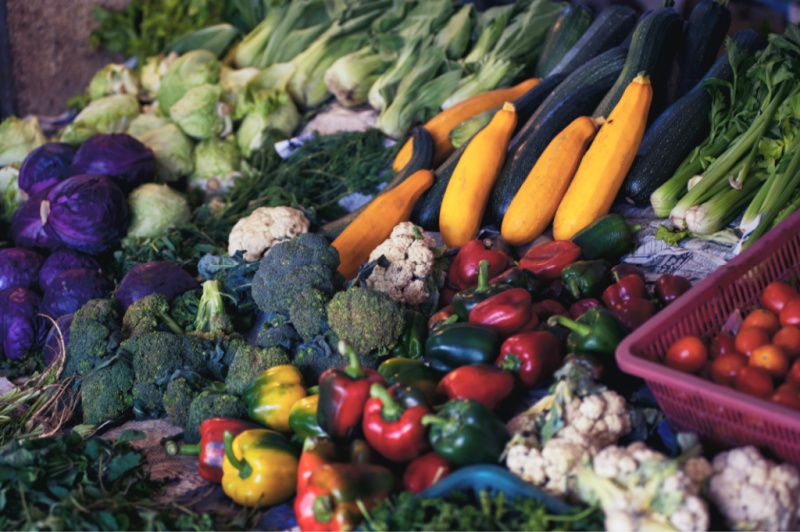 Not having enough nutrients in your body contributes to cravings.
Various diets encourage people to eat more of one kind of food group.
But even if testimonies of their effectiveness abound, it is not an assurance that it would work for you.
Depending on your lifestyle and type of work-whether you engage more in physical or mental activities-your nutritional needs would also differ.
You can consult a nutritionist to ensure you get the correct meals your body needs.
But even before that, you can already switch some of your staple food for healthier options.
For example, instead of consuming processed flour, go for whole grains in your breakfast.
Note, however, that some health conditions react negatively to some types of grains, so watch out for them.
For that energy boost in the afternoon, instead of going for a slice of cake or a bar of candy, take a green smoothie.
It's filling, and you can choose what healthy fruits and vegetables you can mix in.
Move
Whatever you eat and however you eat, you still need to burn the calories that you took. So you have to move.
Working from home is not an excuse not to get your needed exercise.
Yoga is a good way to start the day. The core concept of yoga is not exactly focused on burning fats but rather on the alignment of your mind and body.
But you can opt for the fast-paced flows that can make you sweat.
Please don't do this on your own if you are still starting. Although it looks easy, you can easily pull a muscle and get injured.
Have one or two guided sessions before continuing to practice on your own.
Go running at least once a week.
You can still do this while doing social distancing, as you don't need to run with anyone.
If you don't feel like just running around your block or at the park, you can also go outside of the city and hike some mountain trails.
People usually want to slim down because they want to show off their bodies come spring and summer.
But the reason that should be behind all the lifestyle changes and exercises anyone would do is to have a healthy life.
It is especially important now that we are facing a pandemic and could even face another health catastrophe in the future.
Even if we have to keep ourselves from the public, we have to keep our bodies ready to fight diseases.