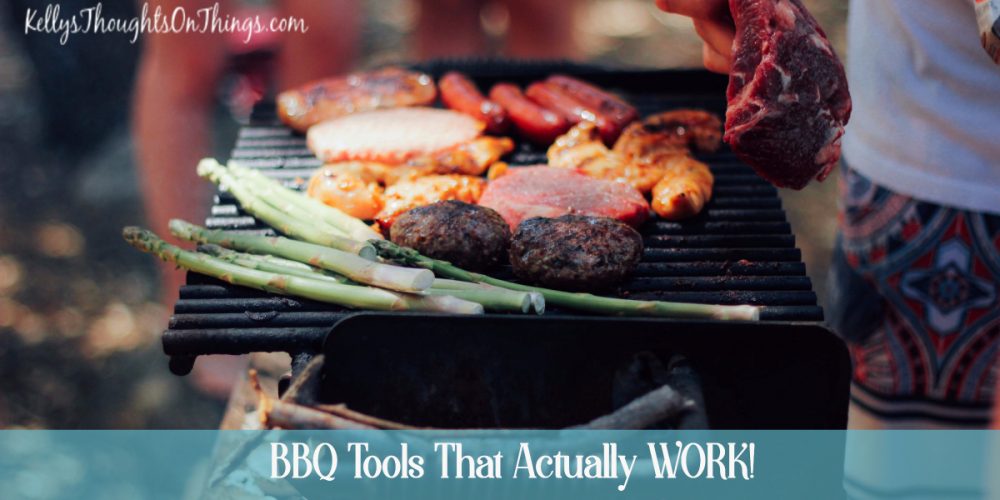 Basting Set
Summertime we are always BBQing in the backyard. My husband takes grilling seriously and loves to cook mouth-watering food for his family. Now I'm not going to blast my husband, but he is a messy grill master. I'm always cleaning up after him, so when I was introduced to a Stainless Steel Basting set I knew we needed that BBQ TOOL!
Everybody enjoys BBQ parties during Summer, but grilling can often be messy with marinades and sticky sauces dripping from basting brushes. And don't flying bugs just love dropping into those gooey basting sauces. Well, we can stop all that by using the BBQ Sauce Pot with integrated Silicone Basting Brush lid – the perfect BBQ accessory.
The ingenious stainless steel pot holds up to 16 ounces of a favorite marinade or melted butter, keeps a basting sauce not only warm but due to its clever lid design, also protects the contents from unwanted flying insects falling in. Because the brush is attached to the underside of the lid, there is no mess or dripping sauce from a brush laying around attracting more bugs and grunge; just pop it back in the pot. The lid is curved to shield the hand from heat, and the bamboo lid handle stays cool to the touch, so it's easy to open and close the pot even while the contents are boiling.
You can view the A1 Premium BBQ Sauce Pot on Amazon and includes a bonus downloadable eBook of "The 31 Best Barbecue Recipes".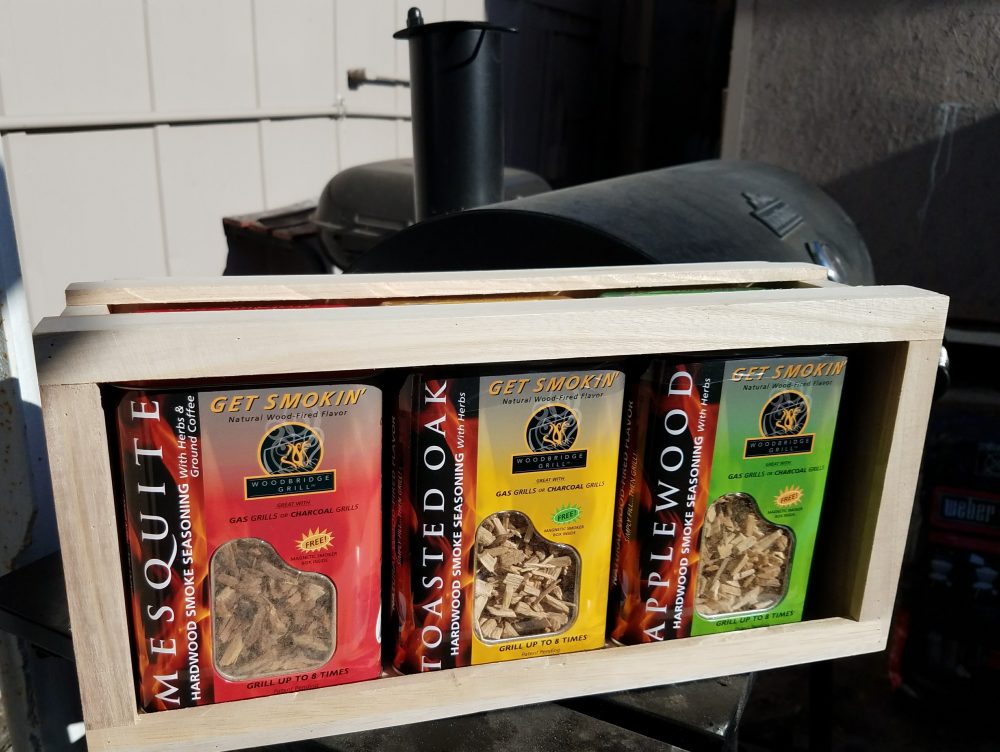 Infuse Wood-Fired Flavor In Your Grilled Foods. With Woodbridge Grill, You'll Be Smoking In Minutes. Grill Master Not Required.
My husband loves to cook with wood on the bbq. However, sometimes it just takes too long since you have to soak the wood and then they have to cook for more time to get that smoke going. But the Wood
-fired grilling product from
Woodbridge Grill is a magnetic smoker box with

wood

chips
is the simplest and most convenient way to add
wood
-fired flavor on all gas, charcoal, and electric grills. When I gave this cool box to my husband, he was super excited to bbq the next weekend.
My husband already was on it when I came out to see how the BBQ was coming along. See in the picture below the magnetic smoker box is under the grill, amazing right there. Fill the box up with wood and attach it to the grill.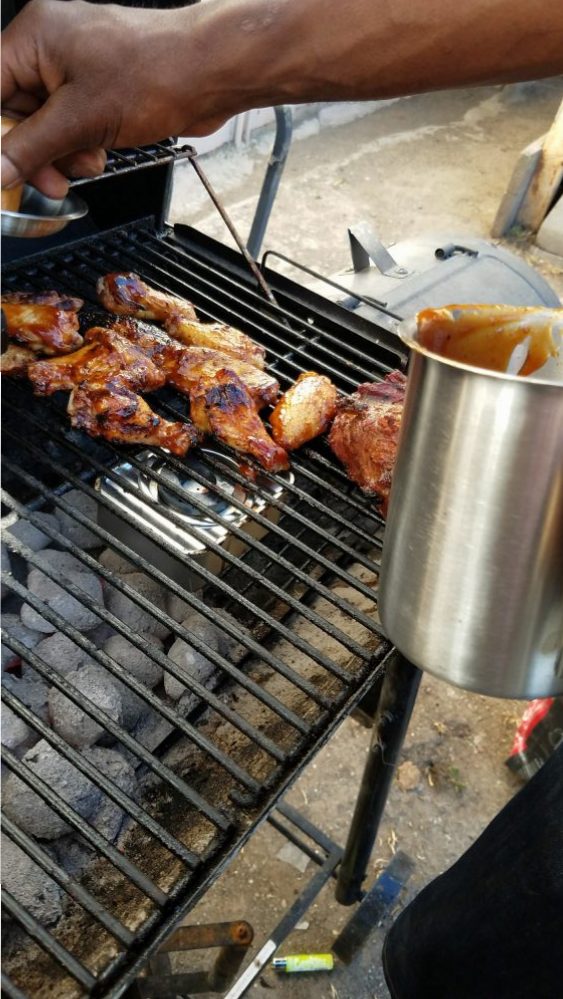 Traditionally, it takes about 45 minutes for everyday smoker boxes to produce smoke…. half hour soaking the
wood
chips and at least another 15 minutes to get those wet chips to start smoking, thus burning up propane and charcoal unnecessarily.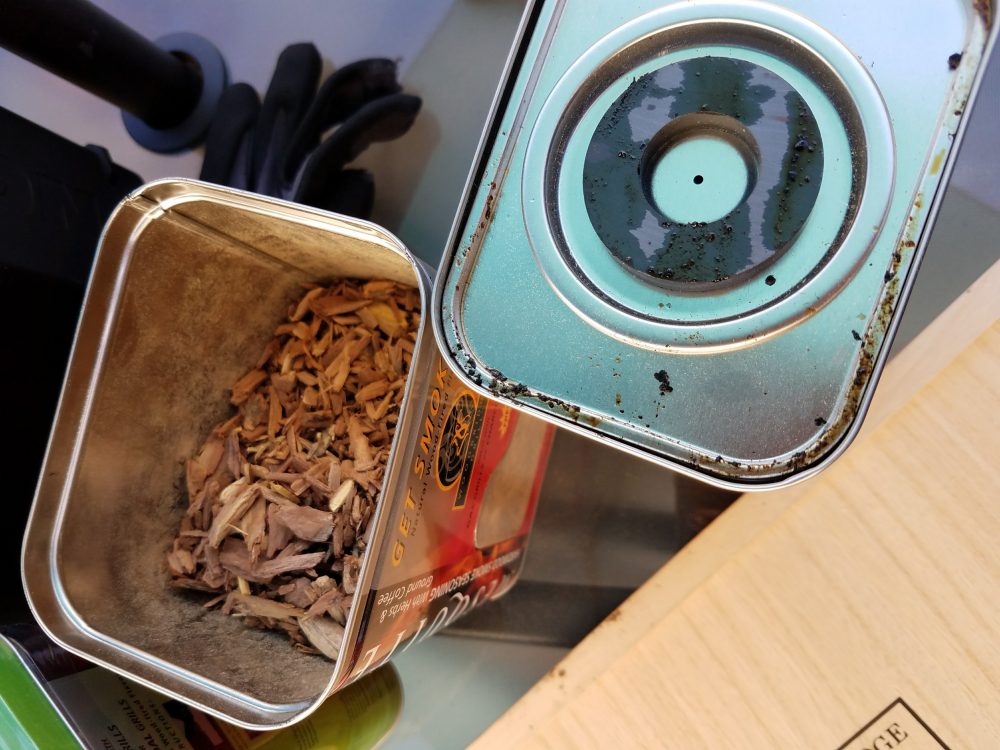 Woodbridge Grill does not require any soaking and produces smoke in minutes.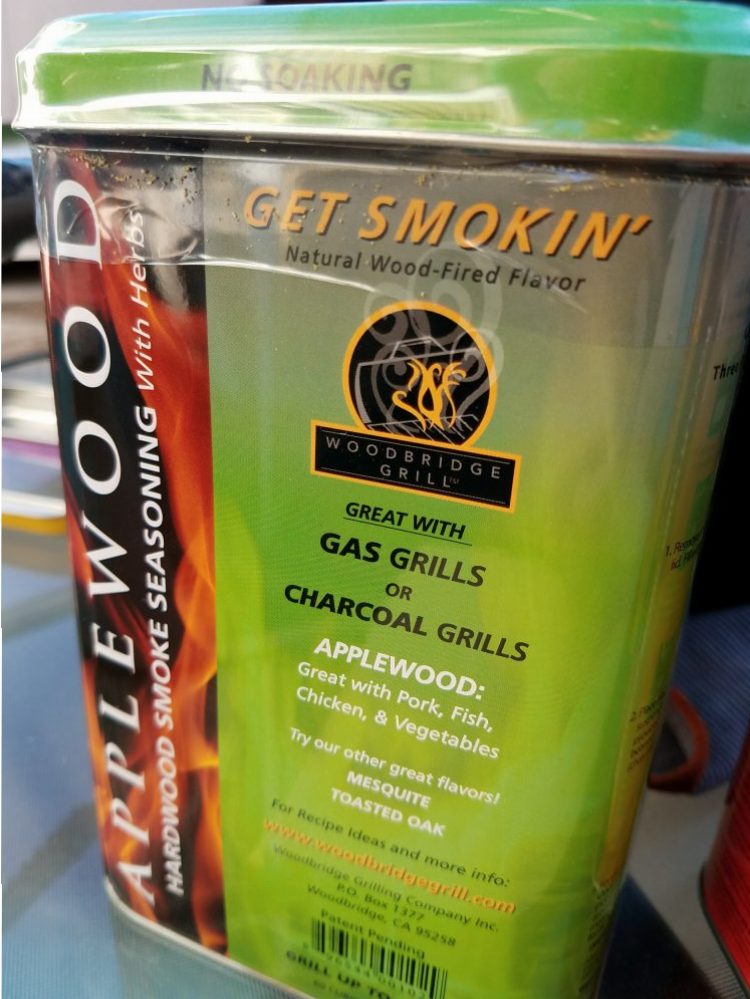 The crate includes all three flavors Applewood, Mesquite, and Toasted Oak (with magnetic smoker boxes) and a set of grilling planks. A total of 26 uses for $45.00. Single units have enough
wood
chips for eight uses and cost $14.95.
Can't Forget the SAUCE!
Well, you need a good sauce to go with that BBQ food so why not
Moore's Marinades & Sauces
. They have so many cool flavors and easy recipes that I'm ready planning on making
Honey BBQ Pigs in Blankets
for after school snacks! My husband loves to cook with the BUFFALO Wing Sauce for his BBQ Chicken, gives it the bold Buffalo taste but also get the grill flavor too. My teenager's favorite food is chicken wings, so a bottle of Moore's Buffalo Sauce doesn't stay long in my house. I will dump a bag of chicken wings in my crockpot with the Orginal Buffalo Wing Sauce for 3 hours and oh my goodness my teen is in heaven.
Here are some other ideas Moore's Marinade & Sauce. Your kids aren't in the mood for your gourmet meal you're about to prepare, so make it easier on yourself by preparing Moore's Mini Cheeseburgers for them. You can also expand their palate just a tad with the Buffalo Chicken Tortilla Pizza. With the simple use of a tortilla for a thin-crust, this chicken tortilla pizza is complemented by Moore's Buffalo Wing Sauce for a little extra kick!
Make mealtime fun with 'Moore' flavors that your kids will crave 24/7! Take their taste buds to a new level and check out Moore's website at www.mooresmarinade.com for more recipe ideas, and most take 30 minutes or less!
Don't forget to check out our BBQ Gift Guide
Let us know what is your favorite BBQ Tool is?