Has your little one just been cleared for solids by their pediatrician? That's exciting news!
That means your little one is ready to conquer another big milestone and must be around six months old which is typically when babies are ready for some good eats.
In some cases, your little one can start as early as four months.
If you want your baby to start before the six-month mark be sure to ask your pediatrician to be safe.
Whether your baby is starting solids earlier or later, you're going to need a little starter pack to make life a little easier for you as parents as well as the baby as a first-timer.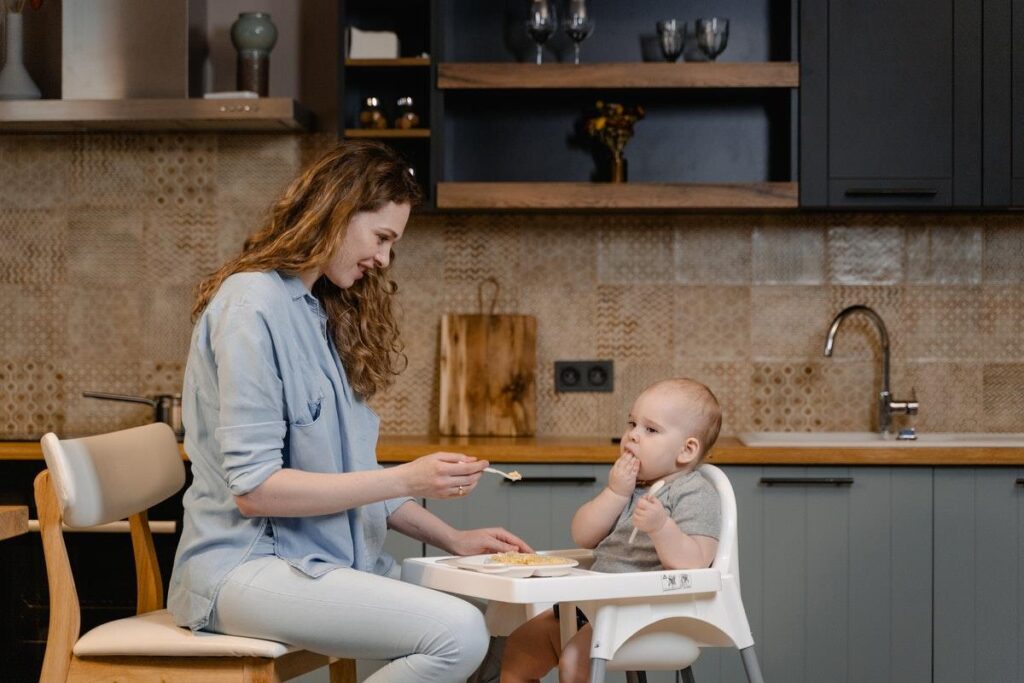 The following items are the basics and the most recommended by other parents.
Bibs
When it comes to mess-free feedings there are no such things. You should expect a little bit of chaos each time.
Expect a mess on his clothes, on the chair, his hair, on the floor, and even on you. However, there are ways to keep the messes to a minimum.
Easy cleanup silicone baby bibs are preferred over fabric bibs because they are easy to clean up and reuse.
As soon as the baby is done, you can rinse the silicone bib with soap and water and let it airdry whereas fabric bibs need to be washed with the laundry.
These types of bibs also come with a deep front pocket-like design to catch any food that falls.
Blender or food processor
Why go to the store when you can make your own baby food at home?
By using a blender or a food processor you can puree fruits and veggies to make your own baby food at home.
Not only will it save you money, but you'll also be feeding your baby fresh-made food so you know what's going on it instead of the storebought jars.
Blenders such as the Nutribullet Baby Food Prep System allows you to make food more conveniently.
It's smaller and more compact than a blender but still has the same power with the option to switchblades.
It also comes with storage jars so that you can store them in separate servings, making it easier to pack with you when you're on the go.
Infant spoons
Even though your little one won't be able to hold a spoon, you'll need one that can safely feed them.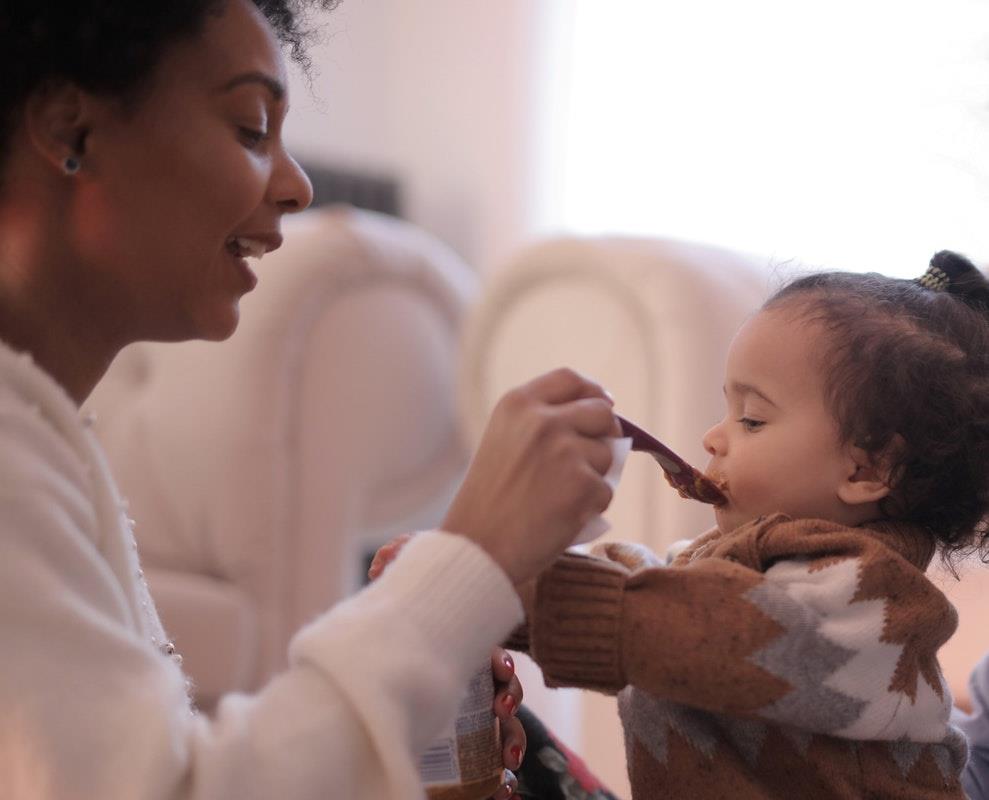 Silicone spoons are meant to protect and be gentle on baby's gums and teeth.
When shopping for spoons to feed your baby be sure that they are 100% BPA-free and free of any other chemicals.
Watching what you feed your baby is just as important as watching what you're serving them in.
Toothbrush and gum wipes
Pediatric dentists recommend that you wipe your baby's gums after each feeding if your baby has no sign of teeth yet.
If your little one does have a couple of teeth you should brush them with fluoride-free and paraben-free toothpaste.
This will help promote healthy oral care and a clean hygiene routine.
Since the baby will be trying all kinds of foods, you'll want to make sure that you clean away any bacteria that may linger from solid foods to make sure the baby's teeth come in healthy.
Be prepared for spit-ups. If a baby is in the middle of swallowing and a sneeze comes along, he won't be able to help it — you will be sprayed with food coming out of his mouth.
If he doesn't like something he will tell you by spitting it out. If you have a squirmy baby, he may knock over the bowl of freshly pureed food you just made for him if the bowl happens to be near him.
These are all examples of what you can expect so that you can stay prepared… as much as you can be anyway.