If you're a parent, you know the importance of baby proofing your home. Today I want to tell you about a new gadget that will baby proof your doors without the need for tools. It's super simple, and will keep pudgy baby fingers safe.
Baby Proof Your Doors Without Using Tools
Babies love to explore. Many enjoy opening and closing doors, but this can pinch their sweet little hands. Which is where StoppClipp comes in. It's super easy to install and will prevent your baby and children from smashing their precious patties in the doors. Since you can install it up high on your door, it reduces the risk of choking hazard for your children. (Out of reach means out of mouth!)
One step door safety
Baby proofing your doors is easy once you have your StoppClipps. Just take it out of the package, and flip in on it's side. Then slip it over the top of your door. It will keep the door from closing all the way, and pinching fingers and hands.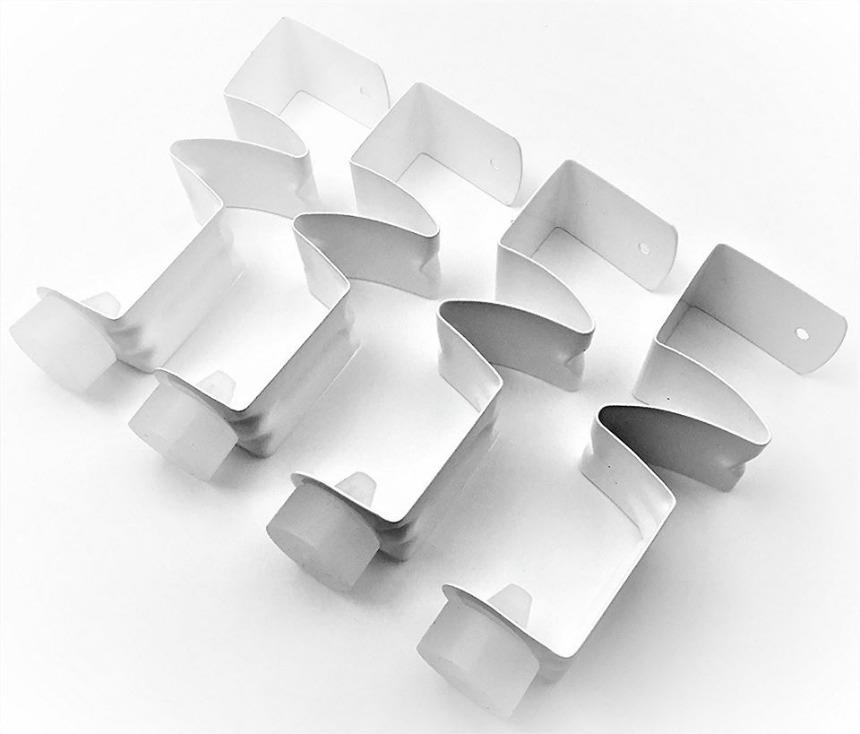 Does baby or toddler slam the doors?
When Liam was a little guy, he used to love to open and shut the doors, repeatedly. He'd often slam them and he actually damaged two of our walls. Which is where StoppClipp could have helped us. When installed over the top of your door (the rubber part facing the wall,) it stops your doors from being smashed off of your sheet rock. This handy-dandy little gadget will not only save your children's hands and fingers, but also your doors and walls.
Buy some, give some
StoppClipp is a must have in any home with children. So if you're a parent, grab some for the doors in your house. If you're not a parent, but know some, then StoppClipp would make a fantastic holiday gift. It's made in the USA too, so your purchase helps keep jobs here. You can grab your StoppClipp's at Home Depot, or on their website. Trust me, they work great! You need them in your life.
StoppClipp is made by HexCarr Industries LLC. You can follow them Facebook for more info.