There are several things you need to know when it comes to taking care of a baby. You can learn more about some baby care basics right here.
Are you getting ready for your first baby? There's a lot to learn!
Bringing a new life into the world can be pretty daunting. No one's taught you how to look after a baby, so how are you meant to know what to do?
It's completely normal to feel a little worried. You're about to take on the biggest job of your life with no training! Luckily, there are ways you can get prepared.
Take a look at our guide to baby care basics and get ready to welcome your little one into the world safely.
How to Hold a Baby Safely
Let's start at the beginning. If you've never held a baby before, it can be scary to hold yours for the first time. Your midwife or nurse should help you if you're not sure, but here's some advice to ease your mind.
The first tip is to simply be gentle, as obvious as it sounds! Your baby is fragile, so don't shake them around or grip them too tightly. If you want to wake your baby, tickle their feet gently or blow lightly on them, but never shake them awake.
You also need to make sure you support the head and neck of your little one at all times. Their neck isn't strong enough to hold their head up on their own, so that job is down to you! Cradle the head in your palm as you hold your baby and make sure to hold it when you carry them in an upright position or are laying them down.
Once you've held your baby a couple of times, you'll be a natural. If you are nervous, make sure to practice holding your baby while sitting down and ask a midwife for advice if you're worried.
How to Swaddle a Baby
Newborn babies often need a lot of soothing in the first couple of weeks. Swaddling is a great technique to calm them down and keep them feeling safe. It's a technique of wrapping your baby up so their limbs are closer to their body but they can still move a little.
Follow these steps to properly swaddle your baby:
Spread out a baby blanket in a diamond shape, folding the top corner over slightly
Lay your baby gently on the blanket so that they're facing you, making sure their head is above the corner you've folded
Take the left corner and bring it over your baby's body, tucking it under their back
Take the bottom corner and move it up towards your baby's head, folding it beneath the other layer by their neck
Make sure your little one's knees and hips are slightly turned out and don't wrap too tightly
Take the right corner and bring it over your baby, wrapping it behind their back
Make sure you can put your hand in between your baby's chest and the blanket to ensure it's not too tight
Once you get the hang of swaddling, it can be a lifesaver for helping calm your newborn! Just make sure you stop doing it after 2 months old when your baby is starting to roll over.
You can also soothe your little one by giving them a pacifier when you swaddle them. Be sure to check out these great options for pacifier clips too, helping keep yours safely attached to your baby.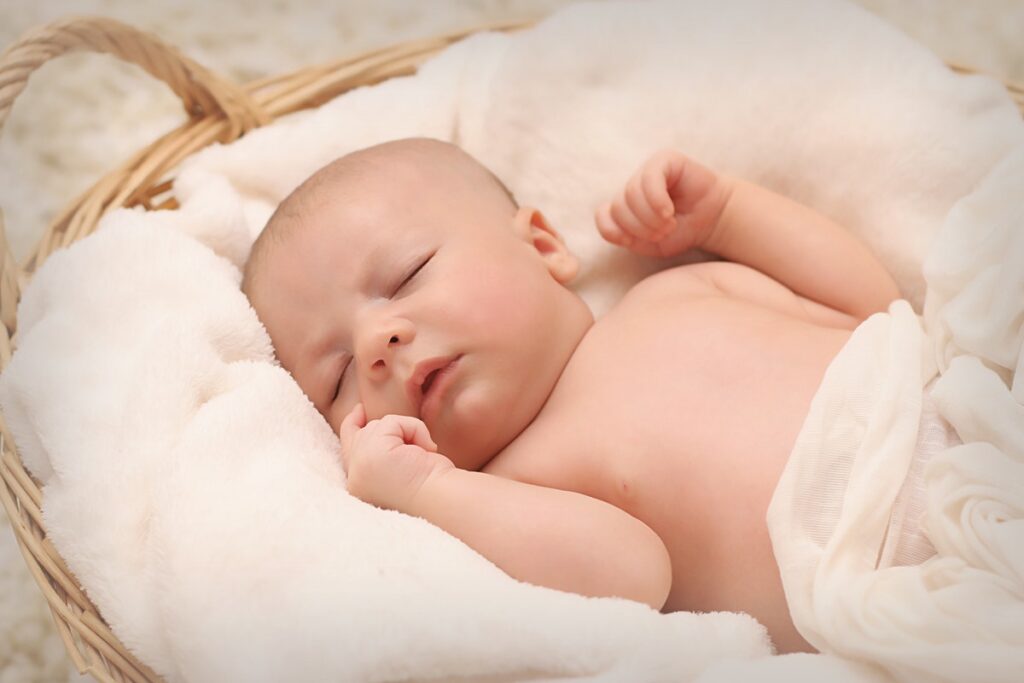 Diaper Baby Care Basics
One of the most crucial parts of baby care is learning about diapers. Your first decision is whether to use disposable or cloth diapers. If you're not sure which to choose, test out both on a baby doll to see which you prefer and be sure to read up on the benefits of both.
It's a good idea to invest in a changing table or mat for your newborn. You'll also need plenty of clean diapers, fasteners if you need them, baby wipes, and diaper cream.
You should change your baby every time it becomes soiled. Be sure to clean your baby too, and wash little girls from front to back to avoid a urinary tract infection. Diaper cream can be applied to prevent rashes and if your baby is prone to them it should also be used.
If you're using cloth diapers, remember to clean them thoroughly! Use a non-bio, fragrance and dye-free detergent that's suitable for sensitive skin.
Bathing Your Newborn
In the first year, your baby won't need to be washed too often. In fact, until the umbilical cord falls off and the belly button is healed, you should only give them an occasional sponge bath.
Once they're ready, you don't have to bath them more than 2-3 times a week. If you do it more often, you may end up drying out your little one's skin.
For your baby baths, make sure you start off with very quick washes. Be gentle and get your baby used to the water, going back to sponge baths for a week if they become distressed. Easing your little one into it slowly is the best way to get them used to the process.
Fill a baby bath with between 2-3 inches of water, making sure it's warm and not hot. Make sure the water you bathe them in is warm too to stop any chills. Use one hand to hold your baby's head and use the other on their body, lowering them in gently and feet-first.
Take your time lowering your baby in until the water is up to their chest. Use gentle baby shampoo and body wash to wash them with your hand, giving them a gentle massage on their head and being careful with their soft spots.
Rinse your baby off by pouring water on them slowly with your hand. Take them out and immediately wrap them up in a soft, clean towel. Keep them extra cozy with a hooded towel, perfect for keeping the chills away!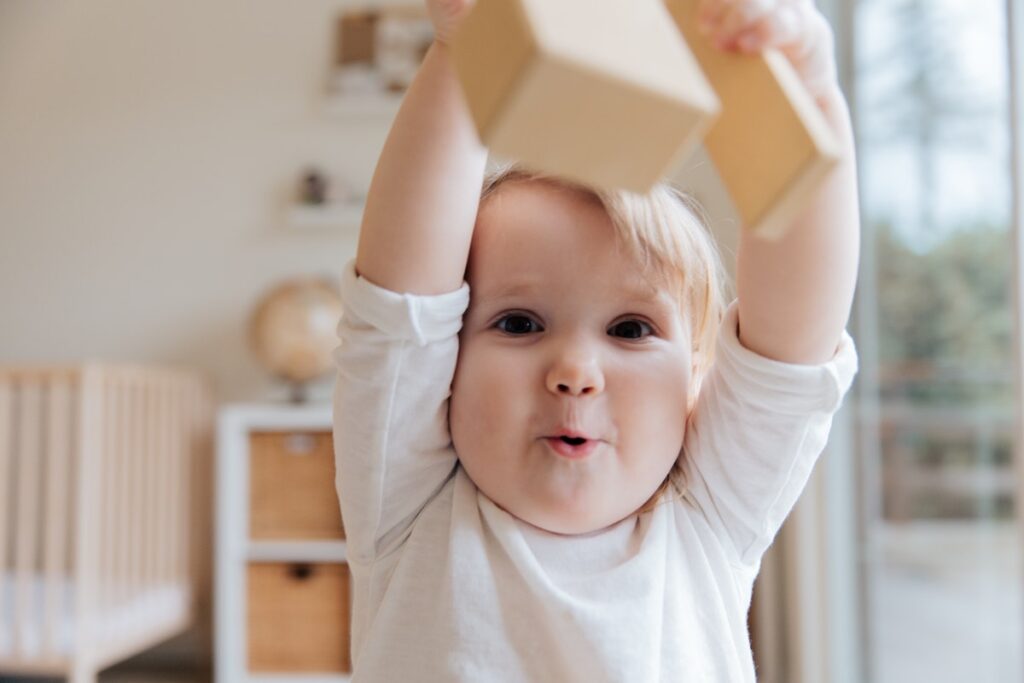 How to Avoid Baby Sunburn and How to Treat It
Babies are more susceptible to sunburn. Making sure you limit the amount of sun your newborn gets is essential to keeping them safe. Keep your baby in the shade on sunny days, use sunscreen, and keep them covered with a sunhat and loose, light clothing.
If your little one does get a sunburn, it's best to call a doctor straight away. This is especially important if your baby is also sick or the burn seems painful or extensive.
For mild burns, treat them at home while you wait for your doctor's advice. Dampen a cloth with cool water and apply it to the burn, holding it on for around 10 minutes. Remove the cloth and apply aloe vera gel or a gentle moisturizer to your baby's skin, helping soothe it.
Until any sunburns have healed completely, keep your baby out of the sun.
Identifying Rashes on Babies
Rashes are very common with babies. If your little one has a rash, don't panic! It doesn't always signal something bad and will often disappear as quickly as it appeared.
The best thing you can do if you're worried is carry out some research, looking up things like what does heat rash look like on babies? so that you can be prepared. But the best bet is to just wait and if a rash does show up, look it up based on its appearance. If you are worried, always ring your doctor.
You should also call your doctor for any of these situations:
If the rash doesn't disappear after a few days
If your baby also has a fever
If your baby seems to have pain while urinating along with the rash
If the rash is shaped like a butterfly across your baby's nose and cheeks
If the rash looks like a bull's eye
If the rash is widespread
If it's wet, blistering, crusty, swollen, or oozing
You should also test a rash with blanching. This involves pressing a clear glass against the rash gently. Look through the glass to see if it either turns white or disappears. If it doesn't, call a doctor immediately.
Get Ready to be a Brilliant Parent
Becoming a parent for the first time is scary, but it's also an amazing experience! Remember to enjoy your baby's first months and don't waste them by worrying. Your baby is tougher than you think and as long as you know the baby care basics they'll be absolutely fine. For more tips, be sure to check out other articles on our website!