This post is sponsored by BabbleBoxx.com. All opinions are mine!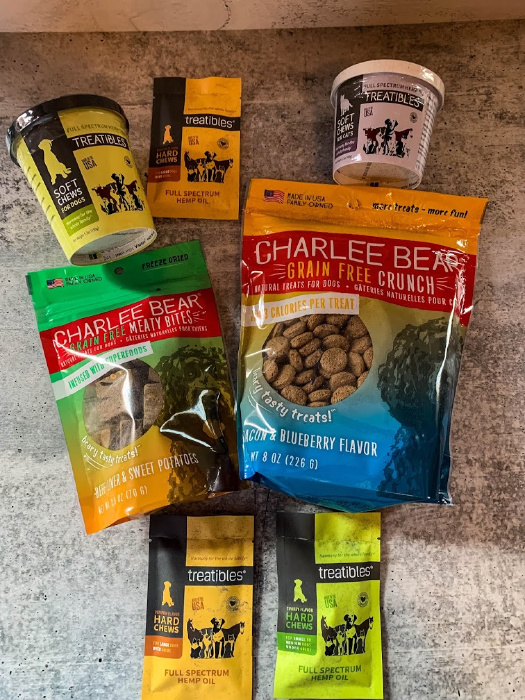 I'm so excited to share my BabbleBoxx All for the Pet products with you today. This amazing box of supplies has everything you need to make your cat or dog feel super special. Providing relief and happiness for our pets is important to me, that's why I love that there are new CBD for pets options available and today I'm featuring both full spectrum hemp oil treats and grain free dog treats from BabbleBoxx so that you can be all about your pet too.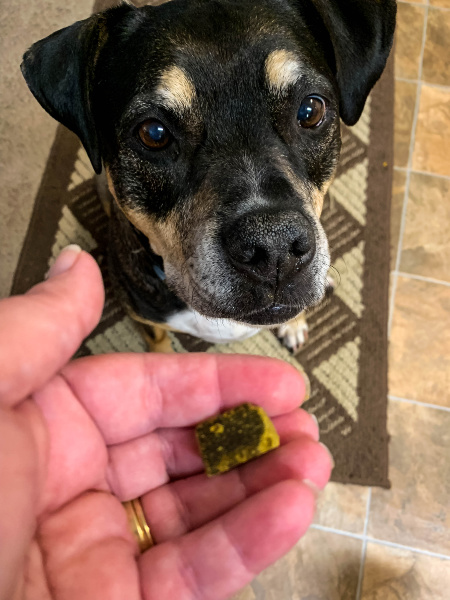 CBD for Pets

CBD soft chews for pets from Treatibles are a fabulous way to help ease your cat and dog. These soft chewable treats provide the benefits of full spectrum hemp oil. These benefits for both cats and dogs provide a normal emotional balance by instilling calmness as well as promoting healthy joints. If you have a senior cat or dog, these CBD soft chews are easier to chew for senior pets or those pets that simply prefer a softer chewable treat.
Treatibles soft chews for cats and dogs are tested at a third-party lab to ensure they're free of cannabinoid content, heavy metals, and biocontaminants. CBD for pets provides similar relief for pets that suffer from anxiety or other health problems that require the ease that full spectrum hemp oil can provide. If you feel your cat or dog can benefit from CBD soft chews for pets from Treatibles, then use code SOFTCHEWBB10 for 10% off today. This discount code is good from April 8 – July 31, 2019.
Grain Free Dog Treats
Next up, from my BabbleBoxx All for the Pet package is Grain Free Meaty Bites & Grain Free Crunch from Charlee Bear. I love that I can give my dog a grain-free dog treat that's made with real fruit or veggies. You can literally see the fruits or veggies in these low-calorie dog treats! Charlee Bear is the first freeze-dried meat treats mixed together with real fruits or veggies to provide you with grain free dog treats. You'll find that the ingredients in these low-calorie dog treats are all real food ingredients.
Being able to provide my dog with low-calorie dog treats that are also made in the USA makes me a happy dog mom. Each package of grain free dog treats from Charlee Bear are infused with superfoods, made in the USA by a family-owned company, and are free of artificial flavors, preservatives, wheat, soy, and corn.
I feel that BabbleBoxx All for the Pet truly cares for your pet's health and dietary needs. These two brands have really nailed it when it comes to what your pet needs for a healthy diet.