Send Your Kids Back to School in Baabuk Slippers!
Yes, ladies and gentlemen…I did say slippers. This footwear isn't like any old slippers. Baabuk Slippers are breathable, comfortable and made for kids and adults. They are eco-friendly and come in a variety of colors. They are perfect for wearing back to school! My granddaughter ended up receiving the ones that I got, and she is in love with them! Of course, I had to get her the bright pink ones, which she showed off to everyone on the first day of school.
Since the footwear is made of 100% wool, I was worried they would be itchy. You don't have to worry about that. The wool is durable and soft. They are easy to clean with a damp cloth and the rubber sole is very flexible. These slippers are just like shoes, so you can wear them outside. Your kids will be so comfy wearing them to school. I wish I had these when I was little! Can you imagine wearing slippers back when we were in school? I don't think it would have gone over well. Quite a different time back then!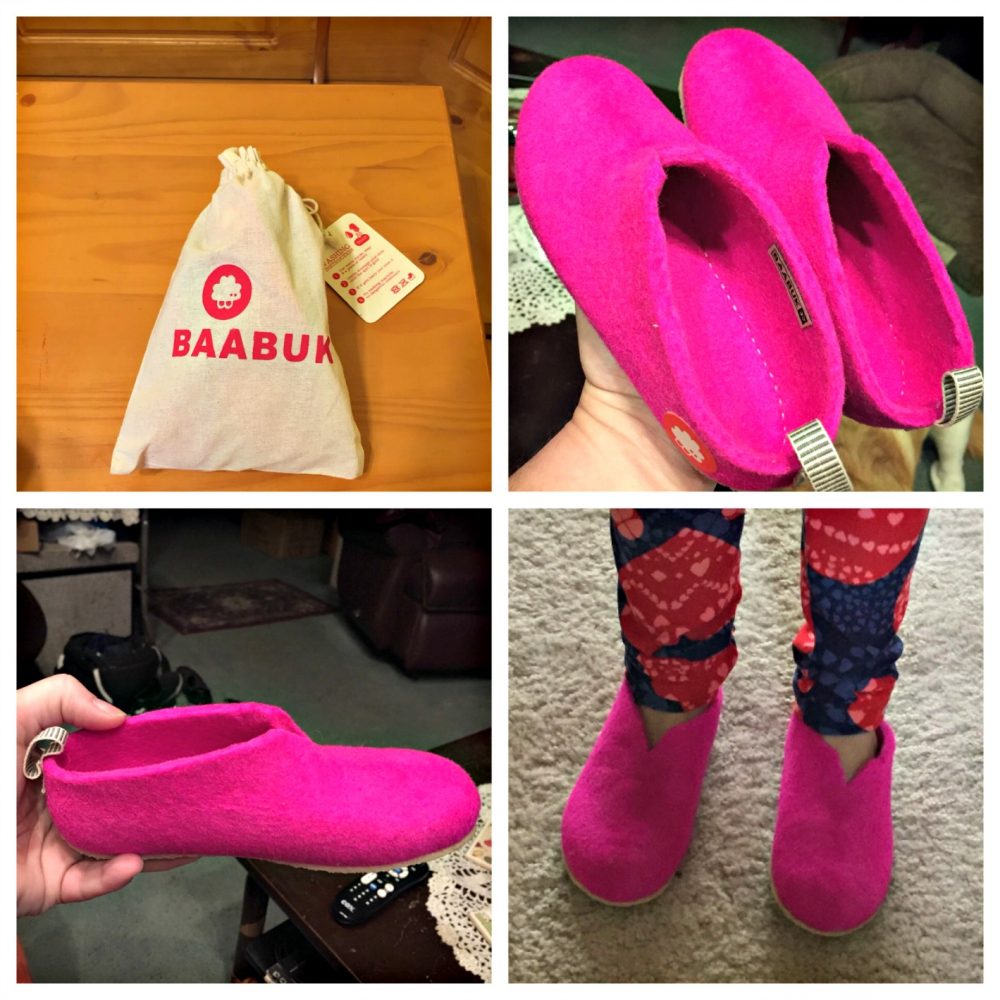 Believe it or not, each pair of slippers/shoes are hand-made in Nepal. Think of each pair as a "piece of art made by an artist", as it says on their website. One of the really cool things about the making of their products is they are made from one full piece of material, which means it is seamless. This helps with comfortability. Oh, and did I mention that since they are made in one of the coldest regions, they are made to keep your feet warm!
One thing I do want you to know, if you decide to buy a pair of your own, you will need to convert US sizes to EUR. This is easy to do. I simply googled my granddaughter's size in EUR. So she is normally a size 7 in the US, and in EUR, the size is a 30. She fit them perfectly, so the conversion works just fine. The colors that they offer are beautiful! I may have to go back and get myself a pair.
So, if you are looking for a great pair of slippers and/or shoes (they have both!), get yourself some Baabuk footwear.
Connect with Baabuk/ Facebook/ Instagram/