For those of us that drink caffeine on a daily basis, going without it can be difficult. My drink of choice is coffee. However, there was a time I had to give it up for health reasons. It was a difficult thing for me to give up (or even cut down on). I am not a big fan of soda, so that wasn't an appealing alternative. So, there wasn't much that I could do. I just had to go without caffeine, which wasn't easy nor much fun (for me or anyone else around me). But, now I found out that there is a product called Avitae Caffeine + Water. This would have been the perfect answer for me when I was giving up coffee. Well, I know about it now and I want to tell you about it!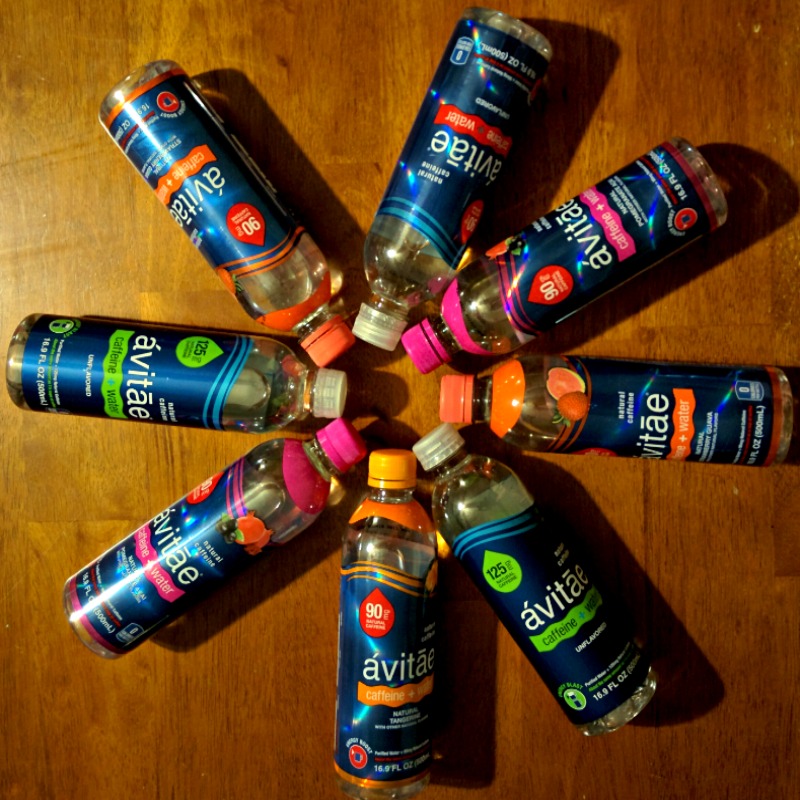 Avitae Caffeine + Water = Energy Boost + Help With Hydration
Avitae Caffeine Water provides you with water to help you keep hydrated and it also provides caffeine, which is derived from a natural caffeine source (from green coffee beans). So, instead of getting your caffeine from a drink that is full of sugar and calories, you can now get it from a drink that provides you with hydration, zero calories, and zero sugar!
Avitae Comes In Various Yummy Flavors
Avitae products come in various forms. I was provided with the following Avitae Waters: Strawberry Guava, Tangerine, Pomegranate Acai, and Unflavored Caffeine + Water. Each bottle I received contains 90 mg of natural caffeine (except for some of the unflavored bottles, which contain 125 mg of natural caffeine). As a frame of reference, 90 mg is approximately the same amount of caffeine in a cup of coffee.
Our Reaction To Avitae
I hate to admit I'm not a big water drinker (it's a bit plain for me). However, I really enjoyed the flavored waters, especially the Strawberry Guava. The flavoring makes the water much less boring and much more appetizing! Others in my family are big soda drinkers. They really enjoyed drinking these Avitae waters, too (and I'd much prefer they drink Avitae instead of soda).
You can purchase Avitae Caffeine Water on the product's website. And, at the time I'm writing this post, the website offers free shipping on orders of 3 cases or more (offer subject to change).
With school starting soon, you may want to stock up on these. They would be great to have on hand for the days you need a source of hydration and a boost. I know these would have been perfect for when I lived in a dorm and didn't have access to coffee (no car and no coffee machine can make it difficult to get a simple cup of joe). These would also be a great drink to take on those road trips we're trying to cram into the last bit of summer! So, try Avitae out and see what you think!
Connect with Avitae Caffeine Water: Website | Facebook | Twitter | Instagram