Alongside hard work, confidence is said to be the key to success in life, from childhood all the way into later life.
Confidence is so important that many health professionals have dedicated their careers to developing mental health supports like art therapy and making it an effective outlet for adults and children alike.
Read on for a few good reasons to embrace art therapy during the formative years.
Art helps with physical development
Art is a form of sensory play and a perfect place for a child's mental and emotional experiences to come together and be expressed in a physical way.
Sensory Play for Children is important for motor development, and activities like painting, drawing, and even squeezing modelling clay help to engage and develop a wide range of muscles.
In this way, art therapy can give your child the physical strength they need to take on all of life's challenges with confidence.
Art enhances social skills and connections
A rewarding activity in itself, art is also a great opportunity to connect with others in a social setting.
Whether your child spends their creative time with you or with other children, they'll get the benefit of forming and strengthening the social bonds which are so important for healthy development.
You can support the development of your child's confidence by encouraging them to join an art class or group, share their work, and socialize with other children.
Art is great for organising and expressing feelings
Emotions can be difficult to understand and manage at any age, but through art therapy, children can start developing this incredibly important skill.
Give your child the freedom and safety they need to express themselves through artistic mediums and you'll both discover a window into their inner world.
In art, children can find a constructive creative outlet and a technique for reducing and managing negative emotions like stress, fear, and trauma.
Art increases feelings of self-worth
Self-worth is at the root of true confidence, and the happiest, healthiest children tend to develop this early in life.
This way, when external factors like issues at school or with other people come along, your child will have the internal tools to maintain their confidence in spite of these challenges.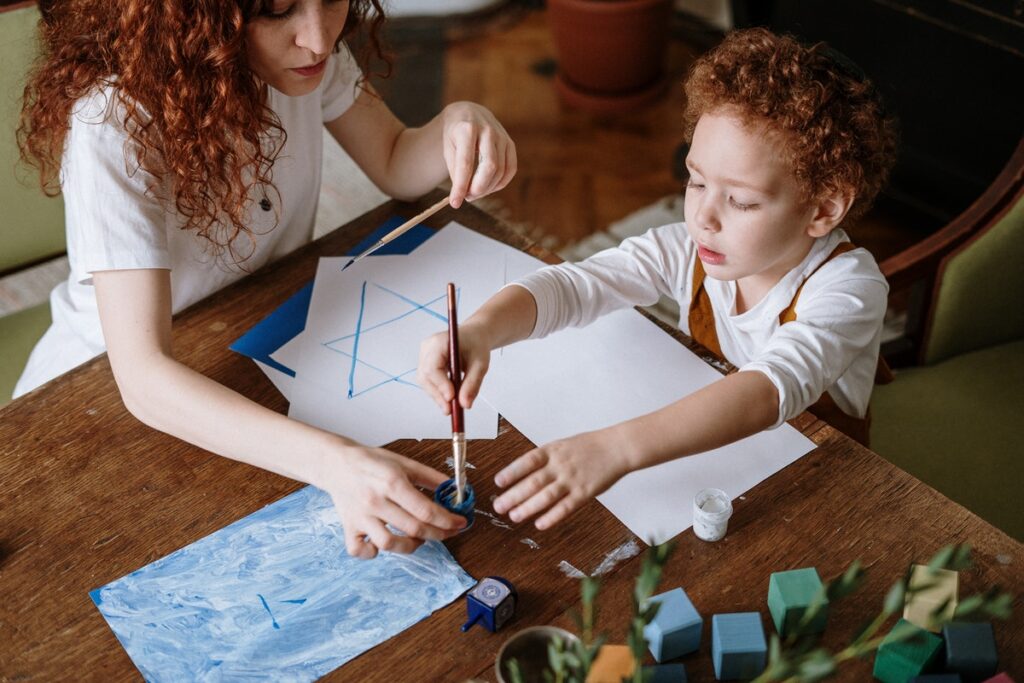 They'll also get the chance to recognise their own creativity and contributions to the world in the form of their artwork.
These are the kinds of positive memories we can draw on in later life to restore a sense of confidence and happiness in ourselves, and with any luck, they may even lead to artistic proficiency later in life.
Of all the therapeutic options available today, art therapy is one of the most creative and intriguing.
It's a perfect outlet for children who lack self-confidence or struggle with self-expression, and with nurturing, it could become a lifelong source of comfort and release.