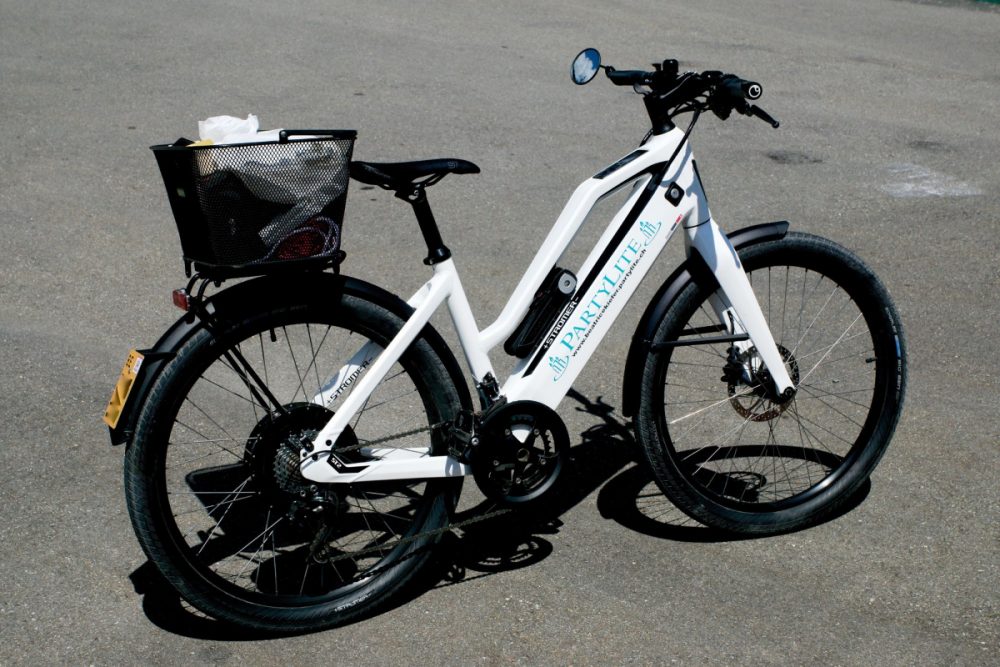 If you've been keeping up with the latest trends, you've probably heard all about the latest and greatest electric bikes that are starting to hit the market. They're touted as a replacement for regular bikes that are more convenient and accessible.
The numbers don't lie either. The e-bike market is expected to grow by 6.39 percent between the now and 2024.
The question is, are electric bikes any good? Keep reading to learn seven things that make electric bikes worth riding.
Safer Than Regular Bikes
When you're on a bike, a few extra seconds can mean the difference between getting out of a situation safely and getting into an accident. An electric bike can help you get those few seconds.
Since your e-bike has a motor to help you power through situations, you don't need to worry about speeding up to avoid situations. Of course, directly avoiding accidents isn't the only reason they're safer.
With a motor, you'll be safer on the road. Your motor will be able to help you keep up with the flow of traffic. This means you'll have fewer cars trying to get around you on the road.
You'll Stay Fit
One of the things you may hear about electric bikes is that you won't stay fit if you use them, but that's not the case.
Even if you have a motor helping you, you're still using the pedals to move. Not everyone has the strength to pedal up hills and ride against strong headwinds. If you have a motor helping you, then these things aren't an issue.
How many people do you know have bikes that don't use them regularly? An electric bike can get people who have issues with regular bikes to get out to start riding more.
The Transport Research Laboratory and University College London found that the number of people who said that they would cycle to work rose from 30 percent to 75 percent when they had the option of using an electric bike.
Better Commutes
If you're looking to save money on gas, then look no further than an electric bike. Yes, you can use a regular bike for the job, but using one is a lot more work.
With an e-bike, you can get to and from your destination without much work. You can use your motor as little or as much as you like, so you don't need to work hard unless you want to. This means you won't get to work drenched in sweat.
E-bikes can also get you to your destinations faster. Since you have a motor to propel you after you come to a stop, you're saving yourself time getting up to speed on your trip. Some e-bikes can even get up to 30 MPH.
Less Time Finding Parking
While a car can get you to some locations faster, ask yourself how much time you'll spend looking for a parking spot. If you rely on public parking downtown, then it can take a long time to find a place to park when there is a lot of traffic.
E-bikes don't have this problem. Many locations now have bike racks for you to secure your bikes outdoors. If you work or travel to bike-friendly locations, then you may even have a spot inside to store your bike.
As e-bikes continue to become popular, you can expect to see even more bike racks being built around cities.
Get People With Health Issues Riding Again
There are a lot of people out there who want to exercise, but can't. A bike can help some of those people, but it still isn't enough for someone who is severely limited.
The good news is that an e-bike can help. The motor on these bikes is great for giving people a push that can't get going on their own. If you find yourself wearing out or hurting after pedaling for a long time, then you can rely on the motor more to get you back home.
A motor can be the push to get people riding again who can't ride anymore because of knee and leg pain. If you know someone that could use an e-bike to help them get around, check this website out to see what your options are.
Electric Bikes Are More Fun
For many people, it isn't fun struggling up a hill to get to where you're going. With an e-bike, you aren't going to get frustrated during your ride.
You'll also get to enjoy higher speeds. Bikes are limited to how hard you can pedal. An e-bike will be able to reach speeds of between 20-30 MPH without you killing yourself in the process.
Easy to Get
If you've been thinking of getting an electric bike to help save money on transportation, then you might be thinking, why not get a scooter? While a scooter is a good option, they're also harder to get in most locations.
With a scooter, you're stuck with licenses and registrations for your product. This takes time and effort to get. You don't have this issue with an electric bike.
Since an e-bike is still considered a bike and doesn't have as powerful of a motor, the regulations are more relaxed. This means you can buy one without any extra headache. Your local laws may vary, so make sure to check them before committing to one.
Are Electric Bikes Any Good? Final Thoughts
By now you should be able to answer the question, are electric bikes any good? But knowing the reasons isn't enough if you've never ridden an electric bike for yourself. Try one today to learn first hand how fun they can be.
Need more lifestyle tips that you can try out in life? Head to our lifestyle section to read our latest posts.