Our time is running short with Christma day closing in, so now is when we have to finish all of our shopping. Even if you are already done a few more addition under the tree never hurt anyone. I have a list of incredible ideas that the kids would have a blast with this year. After all, they love wrapping gifts to see all the stuff they got.
Monopoly Gamer Mario Kart
This sequel to the Monopoly Gamer board game joins forces with Nintendo Mario Kart characters and elements. Move around the game board as Mario, Princess Peach, Luigi, or Toad; buy iconic Mario Kart properties such as Bowser's Castle, and Rainbow Road. Pass Go to trigger a race from Mario Kart Cup, dodge banana peel tokens, toss shells, and collect Coins.
Mario Kart Ornament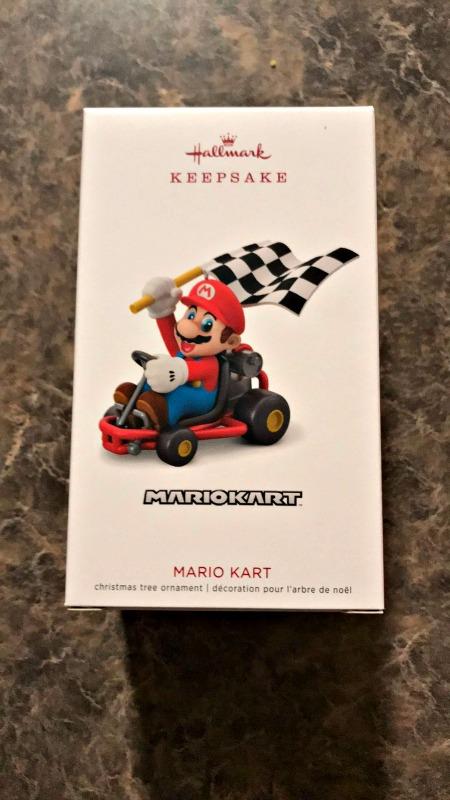 Race into holiday excitement with Mario. Gamers of all ages will feel like they've taken the checkered flag when they receive this Christmas tree ornament that features a victorious Mario at the wheel of his go-kart from the racing video game that has been a go-to source of fun for more than two decades.
Nintendo Labo
Hop into the driver's seat of a Car, Plane, and Submarine and play a variety of fun games with your DIY Toy-Con creations! Feel like you're really in the driver's seat by using the Toy-Con Car, Pedal, and Key from your Nintendo Labo: Vehicle Kit to control your in-game vehicle in the Mario Kart 8 Deluxe game.
Pokémon: Let's Go, Pikachu!
Become the best Pokémon Trainer as you battle other Trainers, Gym Leaders, and the sinister Team Rocket. Catch Pokémon in the wild using a gentle throwing motion with either a Joy-Con™ controller or a Poké Ball™ Plus accessory, which will light up, vibrate, and make sounds to bring your adventure to life.
Nintendo Switch Power Duo
Kick things off with Super Mario Party, the original 4-player Mario Party series board game mode that fans love is back, and your friends and family are invited to the party! Freely walk the board: choose where to move, which Dice Block to roll, and how to win the most Stars in skill-based mini games. Next, we have Super Smash Bros. Ultimate! Gaming icons clash in the ultimate brawl you can play anytime, anywhere! Smash rivals off the stage as new characters Simon Belmont and King K. Rool join Inkling, Ridley, and every fighter in Super Smash Bros. history. Enjoy enhanced speed and combat at new stages based on the Castlevania series, Super Mario Odyssey, and more!
Merge Cube
This is the world's first, holographic object you can hold in the palm of your hand! Learn, play, and create in augmented reality by holding and interacting with virtual objects. The MERGE Cube is used by hundreds of schools to inspire and engage kids to explore math, science, anatomy, engineering and more.
Merge AR/VR
Featured in Consumer Reports as an Expert Pick, Winner of the Academic's Choice Award, and named by CNN as Best VR Headset for Big Kids and Tweens! These incredible goggles can transform your iOS or Android smartphone into an immersive virtual reality headset. The kids can enjoy over 300 apps, games and virtual reality experiences available on the MERGE Miniverse portal.
Merge Miniverse
With the Merge Miniverse, a brand-new world of fun will be introduced to your kids. They'll have access to VR Games, be able to learn more about the universe, travel the world and so much more! On top of that, all-new experiences will be introduced every week so the kids can continue to have a blast when they want.
The kids are bound to have fun with friends and family once they get a hold of these selections. This Christmas is definitely going to be one for the record books.