There are a lot of things in the world that people often look forward to, especially new developments.
Not just that, we all look forward to seeing when the next best product will hit the market.
We live in a world that has moved at a positive rate towards a more technological environment.
Think about all of the forms of technology that have been released over the years.
Tech fans all over the world often love getting the opportunity to try something new.
Technology can come in the form of just about anything, like family appliances.
Let's be honest, you can never have too many small appliances in your home.
Cooking for family and friends while at home is great if you have the right appliances to use.
We all want to use a premium brand because design, engineering, and reliability are all huge factors that are important.
If it's a premium brand offering a premium product that's wanted, then you are in for quite the surprise.
Not Your Average Microwave
Now, most people have a microwave in the kitchen but now may be time to bring in an upgrade.
What you need is to be introduced to a special small appliance, the Breville Combi Wave 3-in-1 Microwave.
This isn't just your average microwave selection, it's one that's capable of so much at once.
What this is, is a combination of a microwave that air fries and works as a convention oven too.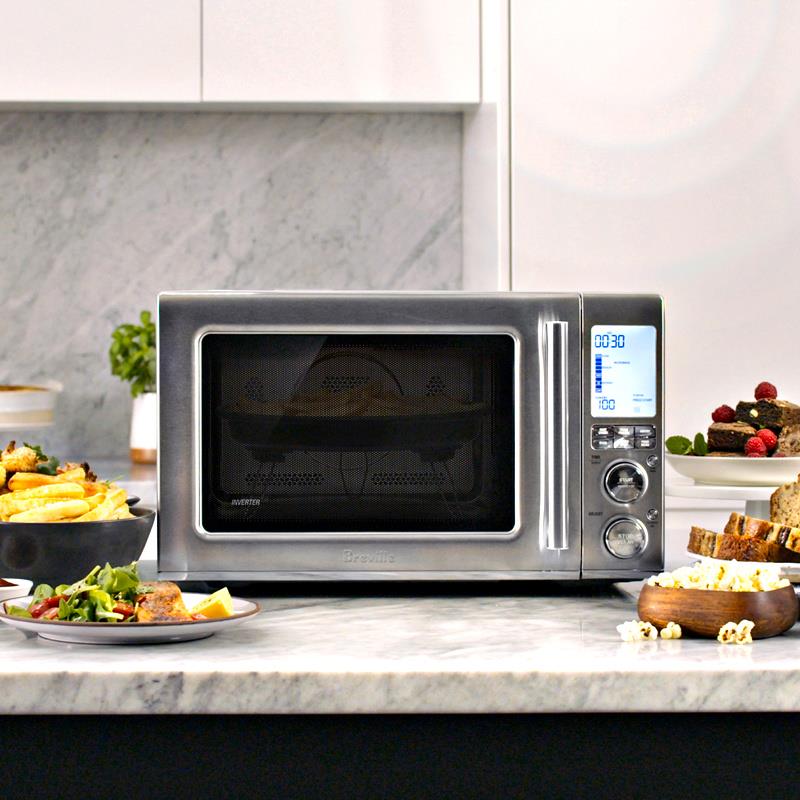 This microwave lets you air fry (crunchy fries, brussel sprouts, chicken wings), bake or roast (whole chickens, lasagna, chocolate brownies) or simply microwave with even heat distribution.
It's designed with a brushed stainless steel casing that provides both durability and style.
Plus, the exterior offers an attractive complement to your existing kitchen décor.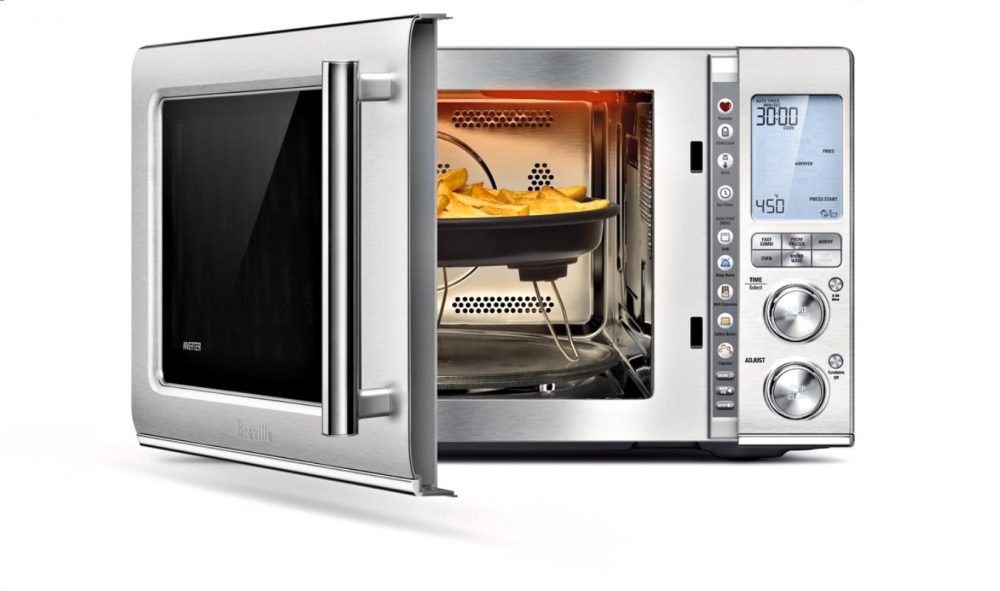 Convection technology uses a fan to circulate heat during the cooking process, effectively minimizing the number of hot spots and cold spots.
This aspect will allow you to enjoy evenly heated meals with consistent flavor!
Besides the overall look, there are some incredible features for you to take in:
Intuitively easy presets at your fingertips: Smart Cook, Smart Reheat & Smart Defrost
Powered by the Element IQ system
The Power Smoothing™ Inverter gives you precise & even heat distribution, reheating & cooking dishes evenly for more delicious results
And More!
Bringing this incredible small appliance into your home should be an absolute must.
Why not make things easier on yourself so that you can handle food making the right way.
Before buying it be sure to read everything about the best convection microwave ovens.