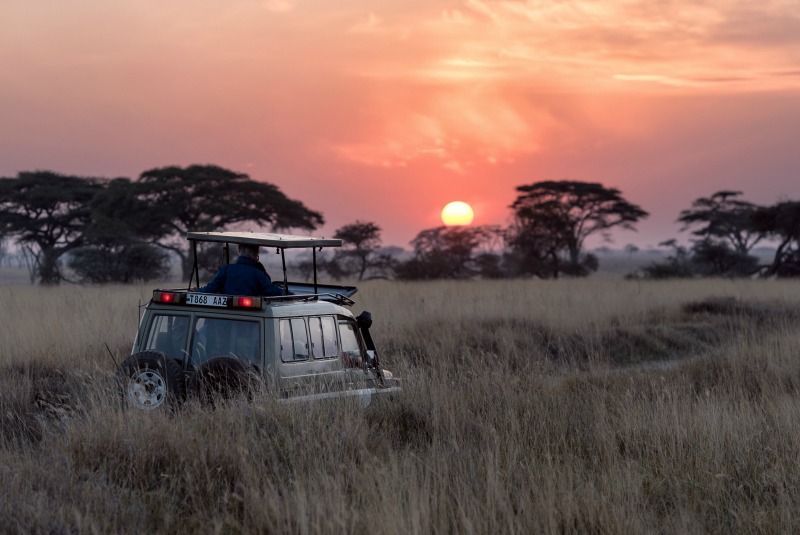 You'll have to be quite attentive when out on a safari game drive to be fortunate enough to spot this group of animals known as the Shy 5. However, at safari and game lodges in South Africa such as Pondoro, experienced guides will give you the best opportunity to catch a glimpse of some of the Shy 5.
Meerkat
The meerkat, also known as a suricate, is a small insectivorous and carnivorous animal belonging to the mongoose family. Fascinatingly, a meerkat's tail has two functions: it helps it balance when it's standing upright, and it's also used for signaling.
They can reach a height of 12 inches (30 centimeters) and weigh up to approximately 900 grams. They live in semi-arid and arid regions in southern Africa (the Kalahari Desert in Botswana; the Namib Desert in Namibia; southwestern Angola and South Africa).
They have their own language which consists of over 30 calls, each of which has a specific meaning such as chattering when they're nervous or squealing when in danger.
A meerkat's diet consists of both insects, small mammals, and reptiles such as insects, scorpions, small lizards, and snakes. Interestingly, they are immune to the venom of scorpions and snakes and have no problem consuming them. Since they live in arid areas, their source of water comes from the insects that they eat.
Aardvark
The Aardvark (also known as the African ant bear) is the only living species of its mammalian order (Tubulidentata). Unlike its prehistoric ancestors, it sports a pig-like snout used to smell for food. The aardvark is an insectivore; its diet consists of ants and termites; with its sharp claws, an aardvark is able to dig through ant and termite hills in order to reach its meal.
This cute creature is nocturnal (active during the night) and can weigh between 60 – 80 kilos. Their average length is between 105 and 130 centimeters, but some reach over 2.2 meters.
The Porcupine
There are two families of porcupine ­– Old World porcupines and New World porcupines. Africa is home to the former while the latter is found in North America and northern region of South America.
Although they are covered in a coat of sharp spines (or quills), they actually belong to the rodent family. They are approximately 60 – 90 centimeters in length, complemented by a 20 – 25-centimeter tail. They can weigh between 5 – 16 kilograms.
The flexing out of their sharp spines is one of their defense mechanisms to ward off predators. They can also give off an unpleasant odor, clatter their teeth and simply attack if they are annoyed or threatened.
The aardwolf
The aardwolf is native to eastern and southern Africa. Interestingly, the aardwolf is from the same family as the carnivorous hyena, but it's an insectivore opting for a diet consisting mainly of termites.
It is nocturnal, resting in burrows during the day and emerging at night to seek food. At first glance, you may mistake an aardwolf for a slender hyena, but it can be distinguished by a long mane and numerous stripes on its legs.
Bat-eared fox
The bat-eared fox can commonly be found in short grasslands and the savannah and occur in a number of African countries such as Ethiopia, Tanzania, Zambia, and South Africa.
They have a mischievous-looking face, which is quite amusing, but the little fox gets its name from its distinctively long ears, which are used for thermoregulation (maintaining a stable, core internal body temperature).
Bat-eared foxes are insectivores and their meal of choice is harvester termites, but they also eat other arthropods such as beetles, millipedes, scorpions, and spiders. Intriguingly, they won't eat snout-harvester termites because of the insect's chemical defense mechanism.