Development is an ongoing matter that will continue to be a factor in life. With every passing generation, every passing year, they'll be someone thing to try out. From recipes to the lastest kids' toys, there will always come a time where you can give something a shot. That's one of the great things about life, and it's a beautiful factor too. I love getting to try new things.
Right about now, we are all keeping our mindset on the holidays. Getting into the spirit of the season is one thing, but we also have to make sure we are prepared too. That means taking care of the planning, and of course, all the gift shopping. Every year I focus on getting all the kids their presents first, it makes it easier in my opinion. Being able to surprise them on Christmas day is a truly special.
Bring Home The Perfect Play World
Think about everything that is available in the world for the kids to enjoy. From toys to video games, you are going to have plenty of options to work with! Sure you are going to have to do a ton of debating, but that's what it takes to make things perfect. Kids love a ton of things including different playsets!
Finding the right one for them is challenging, but Whole Wide World Toys has just what you need! World Village Playsets gives families an immersive travel experience from home! Kids play and tell their own stories, while they explore the many cultural details embedded in the illustrations, book and story cards.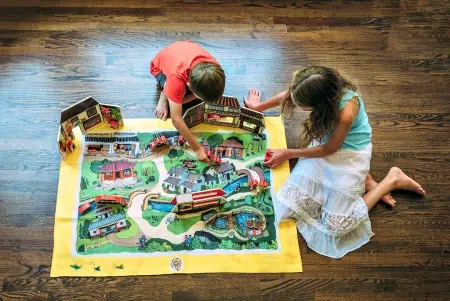 Each of their playsets offers flexible play patterns for a wide age range. These sets are like no other and would be a wonderful addition to your child's playroom. Each World Village Playset includes:
Richly detailed, two-layer, soft fabric playmat
Chunky wooden figures set in a puzzle tray
Story and activity book
Cards for matching images and with storytelling prompts
And More!
Adding one of these settings under the tree for the kids is a practical must. Just think, it could be the gift to top all the gifts they receive this year.