Some of us have a green thumb and some of us do not. When choosing a gift for the garden lover, you want to gift them something that is different from the usual shears, kneeling pad, garden shoes, etc. Moultonology has the most unique gifts for that special person that loves to grow their own things or cook with fresh herbs.
Gardening with Moultonology
Moultonology is a small design firm based in Seattle, Washington. They created Garden Bon Bons. Garden Bon Bons are clay balls that are handcrafted from seed compost. You plant the Bon Bon on top of soil either in your yard or in a planter that has soil. The Bon Bons should be placed where they will receive plenty of sun. From there all you have to do is water them fairly often and watch them grow.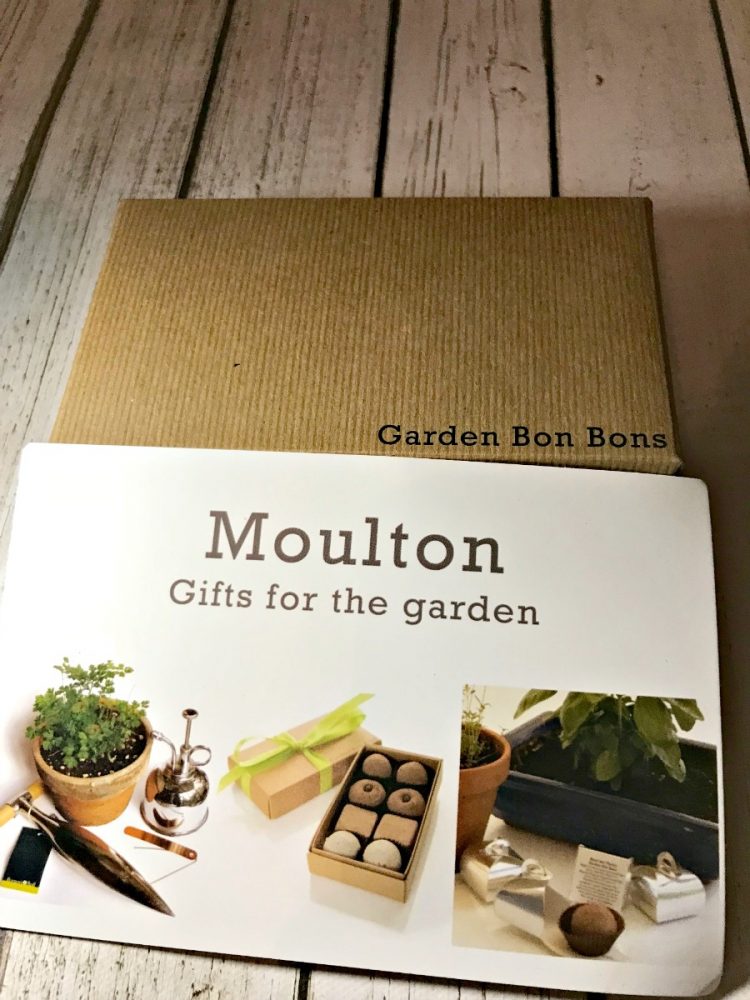 Moultonology has themes for their Bon Bons. If you want love to garnish your salads with fresh herbs, then the Cocktails Garnish Garden Bon Bons would be great. If you want to attract birds and butterflies to your yard, the Birds and Butterflies Bon Bons would be a great fit. For the grill lover, the Grilling Herbs Garden Bon Bons would do the perfect job.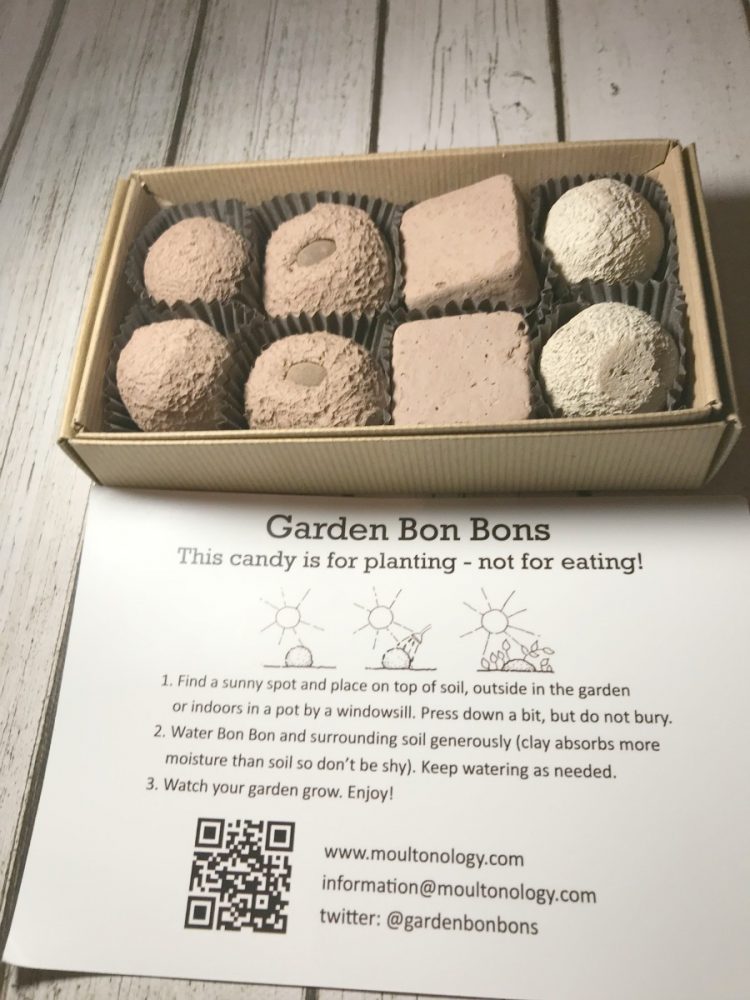 I received the Italian Herbs Garden Bon Bons. The Italian Herbs Garden Bon Bons includes Parsley 'Giant of Italy'/Petroselinum crispum, Basil 'Italian Large Leaf'/Ocimum basilicum, Chive/Allium shoenoprasum, and Winter Thyme/Thymus vulgaris. Can you imagine cooking with these wonderful herbs?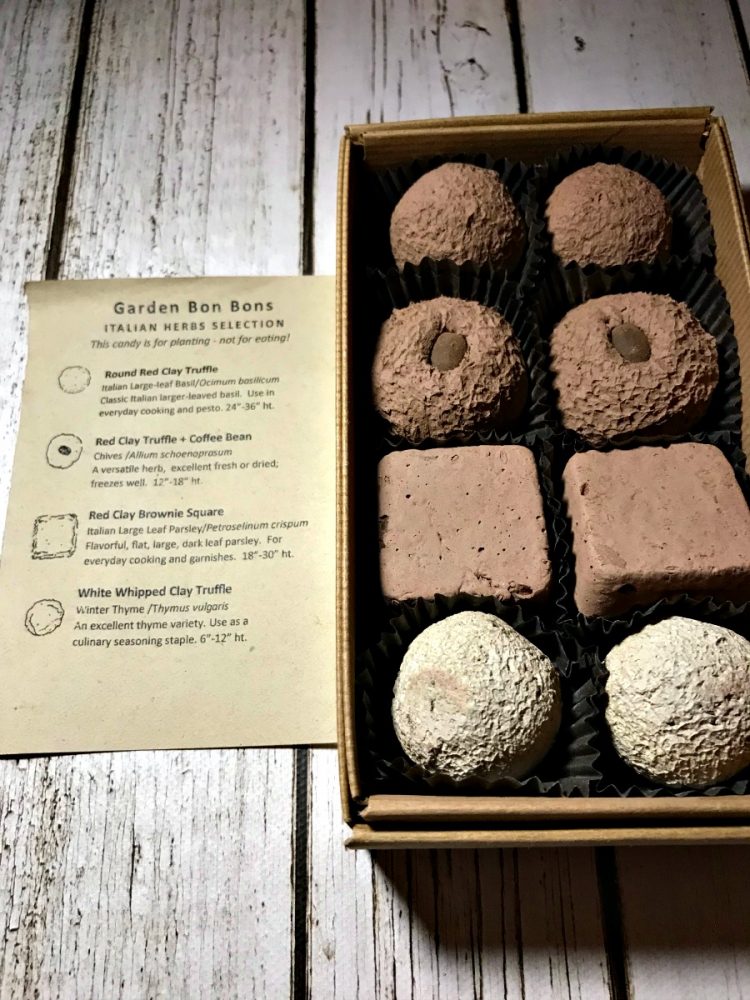 I am just over the moon with this product. The concept is ingenious. When you open the box, the presentation is simply gorgeous. They really do look like Bon Bons. I plan to put my Bon Bons in a pot and put them on my windowsill in the kitchen. I cannot wait until I see them grow!
Moulton Garden Bon Bons would make the perfect stocking stuffer for gardeners and cooks. Why go the grocery store, when you can easily grow your own herbs in your garden that are accessible whenever you need them.
Connect with Moultonology at: Site| Twitter