New York City is one of the world's great food capitals. For food lovers, gourmets, and really anyone who likes to eat, NYC is pure paradise. The dining scene is vibrant, diverse and alive, with amazing new spots popping up constantly, and hidden gems around every corner.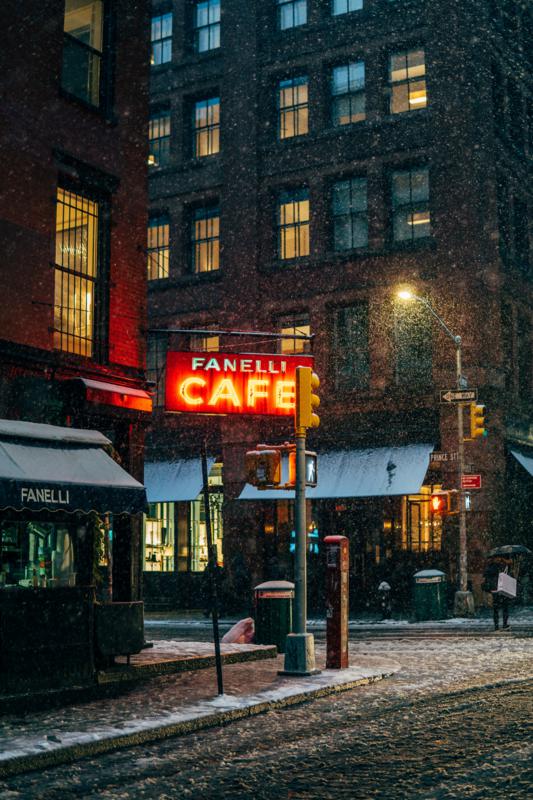 New York's high end restaurants and trendy Brooklyn late-night pop-up scene is well known, but there's loads more to discover in this amazing city if you dig a little deeper. Whether you are spending some time in the city, or just in town for the weekend before heading off to take a cruise from New York, it's worth exploring further. Take a look at some slightly alternative yet outrageously mouthwatering aspects of New York's food scene, and be blown away all over again by the tastes and flavours of the Big Apple.
Vegan spots
Vegan food is a huge deal in NYC, and there are top-notch vegan and vegetarian options spread right across the city. As you might expect, Brooklyn hosts some of the trendiest and most interesting spots, with Champs Diner offering up vegan versions of classic American fast food, and the Jungle Cafe adding a Latin twist, but places like Luanne's Wild Ginger in Manhattan show that there are brilliant plant-based joints wherever you turn.
Brunch
Brunch is a New York phenomenon. So much more than just something for a lazy weekend, brunch is a part of the city's culture, and almost a religion to its legions of foodies. In Harlem, those in the know hit up Red Rooster for some rib-sticking Southern soul food to start their day, while over in Queens, the breakfast lasagna Benedict has been delighting customers at Queens Comfort since 2011. As ever, Brooklyn is at the forefront of every food trend, old or new, and spots like MeMe's Diner and Miriam are exceptional and excellent value for money.
Chinatown
Really only a stone's throw from the elegant establishments of Soho and the East Village, the vibe in Chinatown is something else entirely, and shouldn't be missed. Energetic, bustling, even frantic at times, the food scene is exciting, fast-paced, and unbelievably tasty. Whether you want to indulge your sweet tooth at Aji Ichiban, try the innovative Chinese ice cream flavours at The Original Chinatown Ice Cream Factory, or tuck in to dim sum and classic Cantonese cuisine at Jing Fong, this excellent district has it all.
Delis
New York's delicatessens are tourist attractions in their own right, a cultural phenomenon that is synonymous with NYC. The queues outside Katz's Deli, the setting for one of the most iconic scenes of When Harry Met Sally can rival even the Empire State Building! But while some of the traditional Jewish delis, complete with huge pastrami sandwiches, have closed in the past few years, new interpretations like Frankel's and Mile End in Brooklyn are popping up all the time. That's not to say that you can't find the classic kosher deli experience any more though! Try Liebman's or 2nd Avenue for a true taste of Jewish NYC.