What child doesn't want to fall asleep to an interesting story told to him by his mother or father?
However, many parents are too busy to set aside time to read before going to bed, and allow their children to spend their free time watching TV or computer.
However, any parent should not skip reading for children. Lauren Grabois Fischer has the perfect collection and all her books teach kids to be proud of who they are and to live a positive and peaceful life.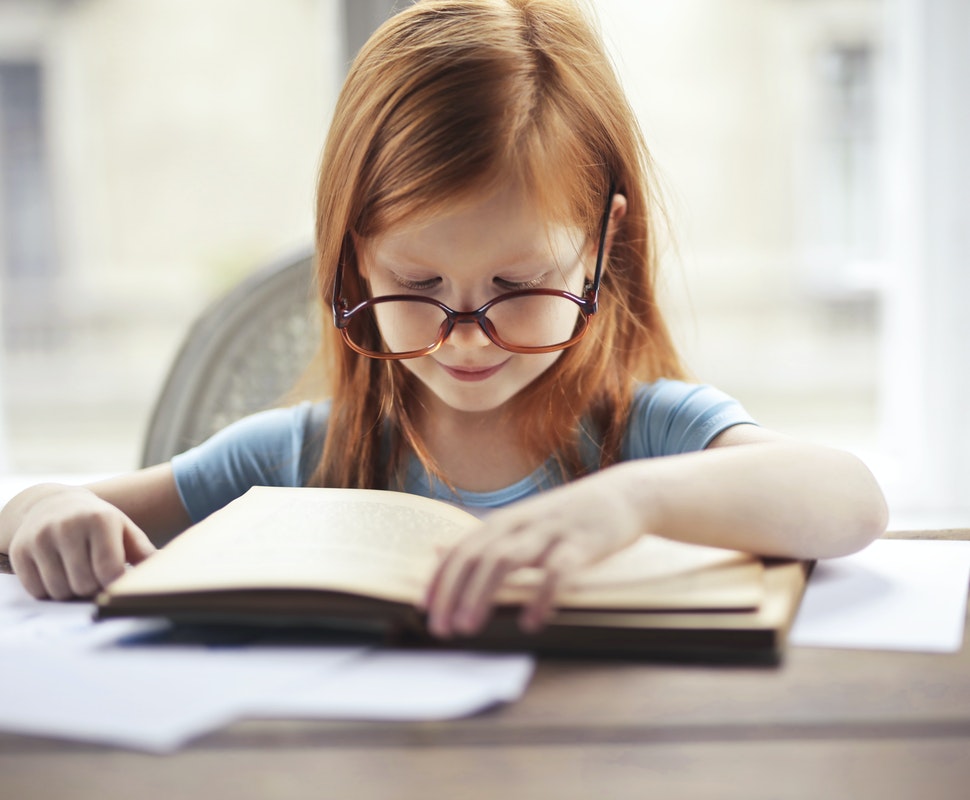 Here are 9 reasons why you should regularly allocate time to read books to your children.
The benefits of reading: why read books to children at night
Regular communication of the child with the book will lead to a lifelong love of the written word. By reading books to your child every day, you will instill in them the habit of reading for the rest of their lives. It's no secret that children copy their parents. You can expect a child to love books if they see that their family enjoys reading them. And your behavior and reading habits will be an example of this, so make sure that you "infected" your child with reading.
The book strengthens the relationship "parent-child". Reading evokes a close impression, which makes the bond between parents and children strong. This is a real gift for busy parents who feel remorse because they don't spend enough time with their beloved child. and reading before going to bed allows you to devote yourself completely to the child, without paying attention to the mobile phone and TV.
Reading enriches children's vocabulary with new words. Throughout the book, there may be words that are not usually used in everyday speech, so they complement the poor vocabulary of the child. Whenever you come across a word that you think is new to your child, stop reading and explain the meaning of that word.
cultivating curiosity, which causes interesting questions to be "born" and stimulates the desire to learn. The more curious children are, the more they want to learn, and unravel the magical world that books hide. After all, books definitely excite the imagination and the desire to go deeper and discover something new. As you read, you will hear countless questions that the fruit of a child's mind gives birth to. Most of them may sound funny, but by answering them, you will expand your knowledge of your favorite person.
Children pass through the stages of education and grow into a successful person. Reading is a key link in the educational process and the foundation of success. Research shows that children whose parents read to them regularly do better at school. But reading allows you to achieve great success not only in school years, it helps to achieve professional success. And while "Not all people who read are leaders, all leaders read."
The book allows you to teach children by example. Children can learn lessons even from fairy tales. The child will learn to distinguish good from bad, and then penetrate the secrets of human relationships. By describing the characters of the characters in the books and their actions, you can start discussing various topics with your child and convey important life lessons through them.
while reading an interesting book, the child's concentration increases, and the child learns to listen to what the other person is saying. To get into the story, the child is in the maximum center of attention and carefully listens to every word of the narrator. This improves his concentration. Also, while you read the story, it teaches that we should be silent and listen when someone is talking.
Reading develops the ability of memory and creativity. Trying to understand history, children "store" a lot of data in their brains. If you read the story several times, you will notice that your child will eventually learn it by heart. This way you improve your memory. At the same time, the child's imagination wakes up and he becomes more creative.
It is easier to "absorb" new knowledge in a fun and relaxed atmosphere. Children absorb information like "sponges" when it is new and fun. You can choose to read books with educational content, taking into account age. This will allow children to learn about the planet in a comfortable bed in the children's room. When your child has mastered their native language, you can start learning a second language by reading light material from foreign literature.
You may propose your child buying a book he/she likes in the supermarket, in a bookshop or use an opportunity to buy books online due to the Coronavirus situation.