Professional interior designers use tactics that can make any space luxurious. Here are some designer-approved tips for more lux living. You'll love them!
Creating a luxurious apartment doesn't have to be a mere dream. With some planning and innovation, anyone can create a beautiful and chic home.
It won't happen overnight, which is why it's easier to start small. At the outset, figure out what type of decorative elements you'd like to add to your home.
If it helps, make a list before you buy individual pieces. When you're ready, start shopping. You'll bring your dream apartment to life in no time!
Pro designers have many tactics for making spaces extravagant.
So if you're not sure where to start, they have excellent ideas.
]To help you, we've rounded up nine design tips that'll put your upscale apartment in motion.
Here's some advice on how to design an apartment for lux living.
1. Add Hanging Light Fixtures
Designers are all for getting rid of boring light bulbs. Instead, they suggest improving your lighting.
Hanging light fixtures are much more attractive. LED lights provide the perfect amount of light.
Quick note: LED bulbs are also earth-friendly as they use a lot less energy.
If your apartment allows it, replace your current track lights or flush lamps. You can exchange them with a stunning hanging light or beautiful chandelier.
There are all sorts of chandeliers that'll transform any interior.
2. Put Decorative Towels in Your Bathroom
Do you have some hand towels that you're embarrassed to have in your bathroom? It's okay if you do. Sometimes, that's the last thing you think of updating!
But to revamp your space, get rid of the old hand towels and replace them with fluffy, white ones.
White towels will give your bathroom a crisp and clean appearance. When your guests see and feel your new towels, it'll remind them of being in a luxurious hotel.
Doesn't that sound divine?
3. Add Large, Overstuffed Pillows
Sure, having comfy pillows is essential. But to create a luxurious apartment, get some large, overstuffed pillows.
Big, down-filled pillows will add a sense of elegance to any room.
Specifically, designers recommend putting them in your living room to make a big statement.
4. Stick With a Cohesive Theme
A room that has a cohesive theme is a lot better than one that's haphazardly put together.
Look for pieces that complement one another. As you come across them, add them to your apartment.
An intentional setup and layout will look chic and sleek.
5. Use Elegant Window Treatments
To create a stunning and grand apartment, add window treatments.
But, be careful about the treatments you choose.
Flimsy, unlined materials don't last very long. And they don't add to the lux factor, either.
Instead, go with materials like linen, cotton, or silk. Any of these fabrics will look elegant and refined in your apartment.
6. Keep Your Vanity Clutter-Free
Cluttered surfaces always take away from the beauty of a room. It's no different with a vanity. One that has too much going on makes a room look messy.
But with the help of stackable acrylic drawers, you can create an organized vanity in no time.
Not everything will fit in your drawers, though. So if an item doesn't need to be on your vanity, store it elsewhere.
And when you finally get things organized, keep them that way. Don't allow accessories to sneak back onto your vanity — that will undo all your hard work!
7. Upgrade Your Interior with Greenery
Adding some plants or flowers to your apartment is one of the easiest ways to enhance it.
Small potted plants look great on a bookshelf, and a large fern can add plenty of personality to your living room.
Plants are the ticket to transforming your apartment. You'll love having a lush and grand home!
8. Get a Few Statement Pieces
Do you have any statement pieces to give your apartment some extra oomph?
For example, a dark wood headboard or a stylish chaise lounge could up the elegant factor of your home.
Another idea is to hang a set of burst mirrors on your living room wall. It will really brighten up the place.
Don't put too many statement pieces in a single room, though. If you do, the room will look too cluttered.
9. Pull a Room Together with a Chic Rug
You can add some warmth and texture to any room by adding a chic rug.
There are many styles to choose from, such as geometric patterns or a fluffy rug in a fun shape.
Since you're going for a sleek look, think about getting a shag rug. Jute and wool also work well in modern homes.
Have a great time exploring your options. It won't take long for you to find the perfect rug!
---
In Conclusion
Living in a stylish apartment is very appealing, not only for you but for visitors, too.
From furniture to accessories, there are many things that can make an apartment come to life.
Professional designers have a lot to say about what type of decor best complements a home.
While their advice is valid, the choices are ultimately yours. If there's a piece of decor you love, don't hesitate to add it.
Your home can look lux while still reflecting your personality.
Keep things clean and minimalistic, as this will help you achieve a stunning layout.
As you find new pieces, your rooms will change and evolve.
It may take a while for rooms to come together, so take your time setting everything up.
When you're through, your apartment will look fabulous!
Author Bio: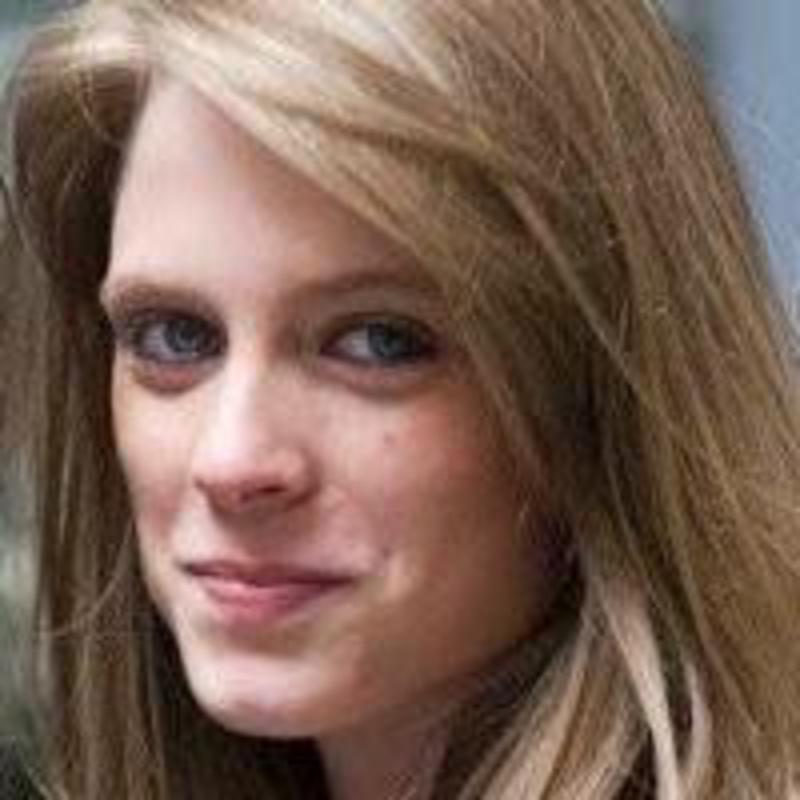 Caitlin Sinclair is the Property Manager for Vicino, a community of luxury apartments in Lakewood, CA.