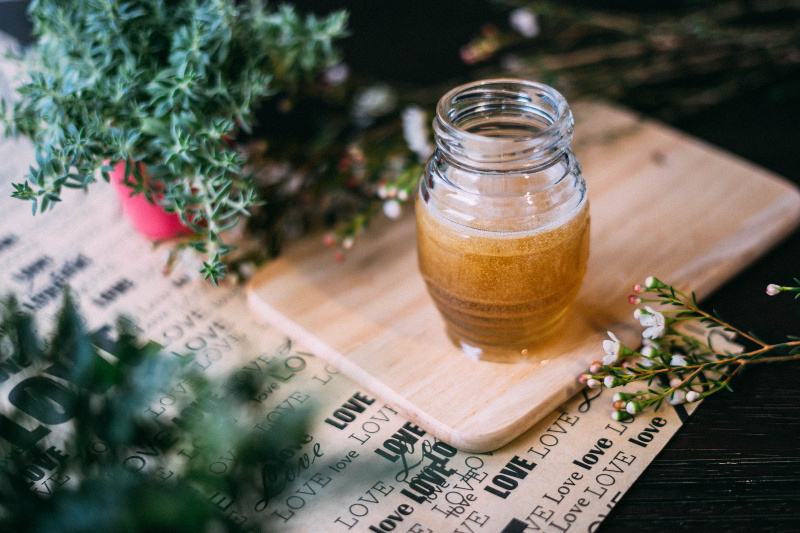 Many people experience some periods of stress and anxiety throughout their lives, especially during life events that are disruptive, transformative or traumatic. Unfortunately, while anxiety isn't inherently bad, it can have a negative impact on your daily life if it is prolonged.
For some people who experience moderate to severe types of anxiety, medication can help to alleviate some of the symptoms that anxiety can present, such as insomnia and difficulties in social situations. Alternatively, if you are someone who would prefer to seek more natural remedies for mild experiences of anxiety, then here are some simple things that you can do that you might find helpful.
Staying active
Not only is partaking in exercise important for maintaining the physical health of your body, but it can also help your mental health as well. When stress affects the brain over a long period of time, it can end up causing symptoms such as anxiety, fatigue and reduced cognitive functioning. However, exercise can alleviate some of the effects of stress on the mind and body, and can even help to lessen depression and low mood. So, if you want to stimulate anti-anxiety effects within the body, then you could try undergoing a few minutes of aerobic exercise at regular intervals throughout the day.
Prioritize sleep
Lack of sleep is commonly linked to symptoms of anxiety in two ways: not only can reduced sleep make anxiety worse, but anxiety can also lead to insomnia and stress-induced nightmares. In addition to impacting anxiety, lack of sleep can also affect your emotional, mental, and physical health in other ways, which is why it is very important to make sleep a priority. If you have trouble sleeping, you might try reducing stimuli in your room, such as TVs and mobile devices, avoiding caffeine too late in the day, and writing down any anxious thoughts before bed to clear your mind.
Practice meditation
One of the reasons that many people experience anxiety is due to the mind becoming overstimulated and overwhelmed. Meditation practices have been used by many people to alleviate not only the symptoms of anxiety but also, in some instances, the causes. For one thing, meditation can help you to clear any chaotic thoughts which might be clouding your mind, replacing them with a sense of calm and centering you in the present moment.
Use healing crystals
Crystals have been used for centuries for a number of healing purposes, and many people believe that having specific crystals on your person at certain times can aid you in a number of ways. For example, healing crystals such as Sodalite, Kyanite, and Rose Quartz are all crystals that are believed to help people release fears, anxiety and worry, and improve a person's ability to feel and express more positive emotions.
Try herbal remedies
There are a number of herbs and flowers which can be used in medicines, tinctures, and teas, in order to bring about feelings of peace and decreased anxiety. For example, if you are suffering from insomnia from anxiety, then you might consider drinking chamomile tea, which is commonly used for increased relaxation and to aid sleep. Alternatively, an herbalist might be able to create a tincture or tea that includes a mixture of herbs and extracts to help alleviate a number of symptoms of anxiety.
Change your diet
Low blood sugar, hormonal imbalances and dehydration can all play a part in furthering the symptoms of anxiety. Therefore, if you are looking for simple changes to make in your lifestyle, which might help you to manage your anxiety, you might consider making changes to your food and fluid intake. For example, a high sugar diet can contribute to low mood, so reducing your intake of processed foods, refined sugars and carbohydrates might make a difference.
Use breathing exercises
When some people experience attacks of anxiety, it is often accompanied by a feeling of restricted breathing, which leaves them taking shallow, rapid breaths. This, in turn, increases heart rate and can induce feelings of further panic. However, by practicing deep breathing exercises, you might find that you can combat these experiences of erratic breathing, and restore normal respiratory functioning before they develop to the point of a panic attack.
Try aromatherapy
In aromatherapy, the essences of a range of different natural products, such as flower extracts, are used. Each of the essences contains properties that can have a number of health benefits, such as aiding relaxation, sleep, and a balanced mood. Therefore, you might try diffusing essential oils around the house or workplace, in order to reduce feelings of anxiety and help to create a calming atmosphere.