So, you got yourself a brand new Mac. Check out this list of the 7 most useful Mac shortcuts so you can get the most out of your new computer!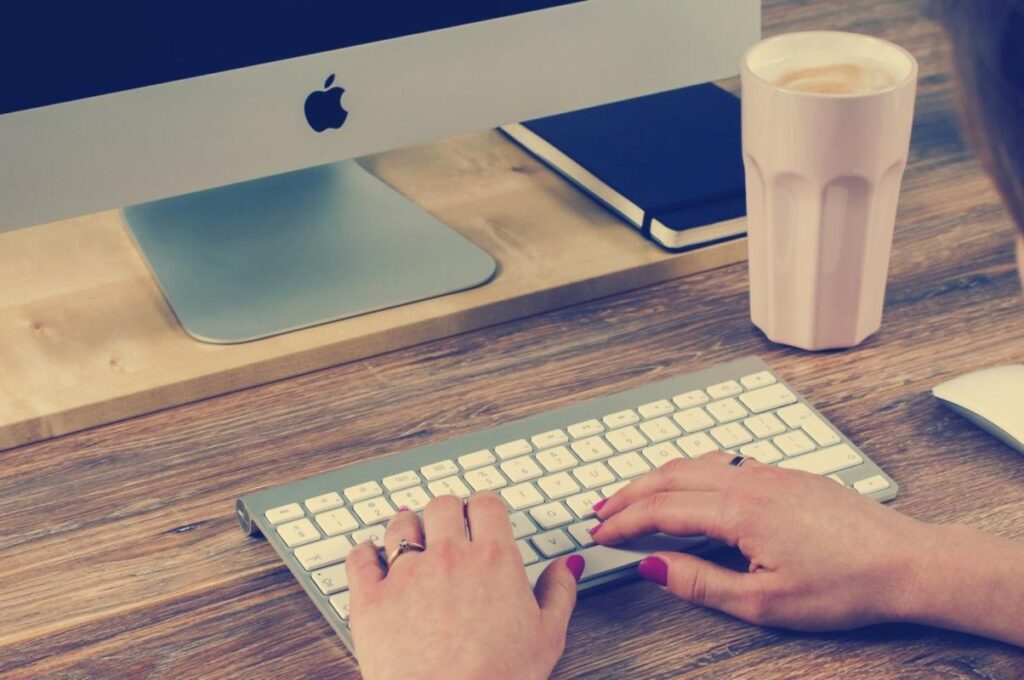 Tech giant Apple shipped out over 17 million new Macs last year.
If you're one of many who is now enjoying a new Mac, congratulations! They are one of the best computers on the market for just about anyone.
But, if you've just made the switch from a PC, you may be feeling confused, as you need to learn a whole new set of Mac shortcuts for your new device.
Not to worry- they are easy to learn and will soon become second nature. Read on to learn seven of the most useful shortcuts for your new Mac.
1. Force Quit
If an application or window is frozen or not responding, force quit can be a good way to deal with the problem. In the PC world, we all know the Control-Alt-Delete command. But is there an Apple equivalent?
Yes, force quit is one of the best Mac keyboard shortcuts. Use Option, Command, and Esc, all at the same time. This will bring up the Force Quit Applications window and you can then select which one you'd like to quit.
Or, as an alternative to this, use your mouse (if not frozen) to go to the Apple logo on the top left of your screen. Clicking on it will also take you to the Force Quit option.
2. Screenshot
Taking a screenshot is an important function on any computer, one we use frequently both in business and in our personal life. Share an image with a colleague, show IT a screenshot of what's not working with your computer, or send something on your screen to a friend.
What's the secret for taking a screenshot on a Mac? Don't worry, there's a shortcut for this too.
There are a few ways it can be done, but to capture your whole screen, use Command-Shift-3. Your Mac will then save the image to your desktop, which you can then rename and share, or save elsewhere.
3. Lock Your Mac
Keeping your Mac secure is very important, as it contains so much personal, financial, and possibly company data.
One of the most useful Mac shortcuts is the locking feature. It may vary slightly depending on which version of iOS you have, but try Control-Shift-Power or Command-Control-Q if you're using macOS Catalina.
Use this shortcut to quickly lock your Mac, such as when you need to step away from your computer to take a call or when you're working in a public place, like a cafe. You can never be too careful when it comes to data security.
4. Tips for Safari
If you're new to Apple, you may also be new to Safari, which is Apple's web browser. There are many advantages to using Macs, but one is Safari.
Safari is fast, with quick page loading, and allows you to save a reading list and recent searches.
There are a few shortcuts you can use with Safari.
To open a new tab, use Command
To close the tab you're using, use Command-W
Want to add a page to your reading list? Use Shift-Command-D
Click the spacebar to scroll down, one page at a time. This is helpful if you're reading a long page of text
If you want to open a private Safari window, use Command-Shift-N
Once you start using these commands daily, they'll become second nature, so don't worry about remembering them all right away.
5. Spotlight
Spotlight is a handy tool on your Mac that you're likely to use often. It functions as a search bar for your entire computer, an easy way to find just about anything.
Looking for an old email from years ago? A photo from a recent trip? An important work file? With Spotlight, just type in the name of what you're looking for and it will bring up everything in your system which contains your search term.
To bring up Spotlight, use the Command-Spacebar shortcut. You can then make it go away by hitting the Escape key.
M
If Spotlight returns many search results, use the up and down arrow keys to scroll through the results until you find the one you're looking for.
6. Saving Photos
If you're coming from a PC, you're used to right-clicking with your mouse to save a photo from a webpage. Your Mac, however, has a built-in trackpad with no left or right!
However, it's still easy to save photos on your Mac. If you've come across an image you want to use, press Control while tapping on the trackpad. Or, you can also use two fingers to click on the trackpad.
Both options will bring up a dropdown bar that gives you the option of saving the images as a download, saving it elsewhere, saving the image to your photos, or even saving the image as your desktop background.
Play around with both ways until you work out a system that is best for you. If you save a large number of images, this can crowd up your downloads, so come up with a filing system to keep everything in order.
7. Switch Apps Quickly
Macs come loaded with lots of great applications, or apps, but you can also download thousands more from the App Store. There are both free and low-cost apps for just about anything you'd like to do on your computer.
So, how do you keep track of them all when you're working? Command-Shift-Tab will bring up the Application Switcher.
This shows all of the icons of the apps that you currently have open, allowing you to quickly switch from app to app as needed.
Get Started With These Mac Shortcuts Today
Now that you're aware of some of the best Mac shortcuts, start increasing efficiency with your new Apple! Keep this handy as a reference as you start learning all the top Mac tips and tricks.
Macs are intuitive, impressive, and amazing tools for anyone to use, but they will work even better for you now that you know some of the top shortcuts!
Did you find this article useful? If so, you may wish to browse through more of our content.