PDFs are useful but can be tricky to edit at times. Here are 7 helpful tips on how to edit a PDF in Adobe Acrobat Pro.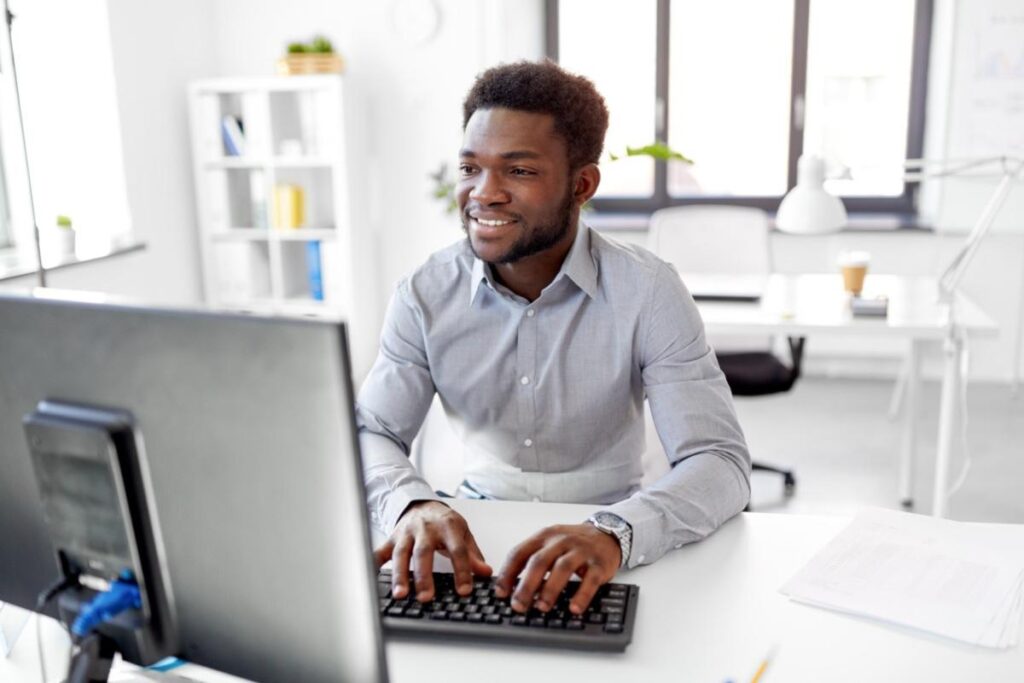 Adobe has an estimated 15 million Creative Cloud subscribers.
That's a whole lot of people using Adobe's services like Lightroom, Photoshop, and Acrobat Pro, Adobe's PDF editing software.
With millions of people learning this software, you too should learn how to edit a PDF in Adobe Acrobat Pro.
Keep reading for 7 tips to have you editing PDFs with Adobe Acrobat like a pro!
What is Adobe Acrobat Pro?
Adobe is a graphics, printing, and publishing company that began in 1982 as Adobe Systems Incorporated. In just a few short years Adobe has boomed in the tech industry and is a leader in photo and video editing software as well as PDF technology, with its program Adobe Acrobat Pro.
Acrobat Pro is one of the most powerful PDF editing software available today. As an industry-standard, it's essential to master Acrobat Pro if you ever work with PDFs.
How to Edit a PDF in Adobe Acrobat Pro
One of the best parts about Adobe is that their software is becoming more and more userfriendly. Although their software does cost a subscription fee, you'll have access to help forums and Adobe spends a great deal of time putting helpful short video tutorials within their software to help you get started.
Tip 1: Allow Other Users to Make Comments and Edits
Once you've created a PDF, you have the ability to make comments and edits. You can save your edits and send the document to someone else to make additional comments and edits. When they send it back to you via email, you'll be able to see those edits and make those changes,
To make edits or comments:
Select the text you want to make a comment or edit on
Right-click on the selected text and you'll see a variety of options from creating a link to adding a note or replacing text
Make your change
Save the PDF
Making comments and edits is an easy process within Adobe Acrobat Pro that can help streamline your workflow.
Tip 2: Combine Several Files Into One
Another perk of Adobe Acrobat Pro is that you can combine several files into one combined PDF file. You'll save yourself hours of work from having to copy, paste, and reformat. Instead, use Adobe Acrobat Pro to combine PDF files on Mac or PC.
To combine files, follow these steps:
Go to File, Create, Combine Files into a Single PDF
A box will pop open
In the upper left-hand corner where it says "Add files", click and select either "Add files" or "Add folder"
Another window will open
Select the files that you want to combine (Hold down the CTRL or CMD key while using your mouse to select multiple files at one time)
Click "Open" when you are done and then use the "Move up" or "move down" button to organize the order of your files
When you're done click combine files and let Adobe Acrobat Pro do its job
Be sure to save your PDF with a new title so that you know which one is the combined version.
Tip 3: Create an Easy to Use Form
Acrobat allows you to create a file with form sections. You can create easy to fill in boxes where people can type info, select options, or even sign a document online.
To create a form, you'll need to:
Click "Tools" and select "Prepare Form"
You can either select a document that you've already made or scan in a new document
Use the top toolbar to add form fields and make adjustments
When you're done, save your PDF as a "Fillable PDF"
If you make a form in Acrobat, you'll easily be able to save it as an uneditable PDF when you're done and give a copy to your respondents.
Tip 4: Make Pages Within a Large Document Into Freestanding Pages
If you just need one page out of a large document, don't try and copy and paste everything, just extract the single page with Adobe Acrobat Pro.
Simply go to "Tools", "Page", "Extract" and select the page that you would like to have on its own.
Tip 5: Search Within a PDF
Many other programs make it seemingly impossible to search within a PDF because the text is embedded within the document.
Not with Acrobat Pro!
Simply click "Edit", "Advanced Search", "Open Full Reader Search" and then you can sort by text, subject, list, etc.
This is a great function to have if you need to quickly find an element or section of the document.
Tip 6: Protect, Redact, and Encrypt a PDF
Your work may require you to deal with sensitive information. Adobe provides the capabilities to protect, encrypt, and even redact PDF files.
Go to "Tools" and "Protection Queue". There, you'll find options such as who can access, edit, and view the document. You'll be able to redact certain sections of the file and encrypt it for additional security.
Tip 7: Add Images to a PDF
Adding images and graphics to your PDF can give them an added level of visual appeal and can make your document more enticing for readers.
To add images, make sure that your document is already open and click "Tools", then "Content Editing" and "Edit Text & Images" or "Add Image". You'll find yourself with a huge variety of tools that can be used to create and edit images within your PDF file.
Start Editing Like a Pro Today
As you can see, Adobe Acrobat Pro is incredibly powerful software and learning how to edit a PDF in Adobe Acrobat Pro is absolutely vital to succeeding in today's technology-focused world. Keep reading and exploring to learn more about how to start editing PDFs in Adobe Acrobat Pro like an expert today! Check out our website for additional helpful tips.