Are you wondering what the best professional home improvement projects you should be doing this year? Find out the top six projects here.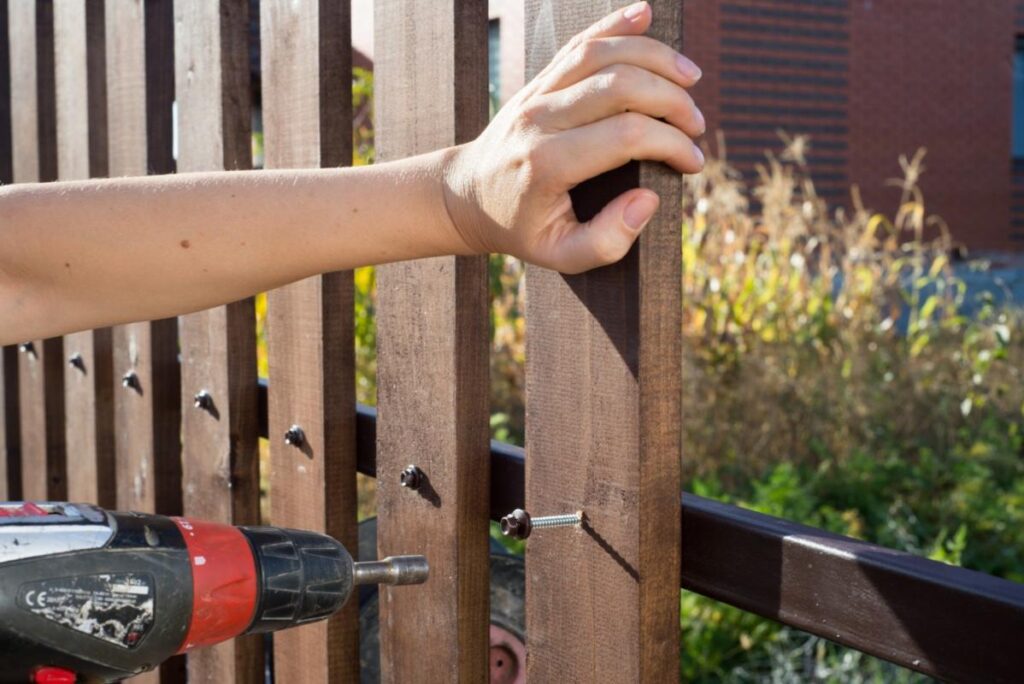 When's the last time you gave your home some TLC? If you can't remember when's the last time you upgraded something in your home, then it's most likely the time to start the upgrades. Your home is one of your biggest investments, and you must take good care of it and keep it in ideal condition.
You can start making professional home improvements to your home by creating a list of all the upgrades you want to complete in order of priority. Determining what professional home improvement projects you want to complete, however, might take some consideration. You might not be able to remodel your entire home in one year, but there's always a starting point.
Below are the top 6 home improvement projects for your home this year. Continue reading to discover the ones you'll want to add to your priority list!
1. Paving New Walkways
Your home's curb appeal is the first thing guests will see when they approach your home and can leave a good impression or a bad one. Aside from this, it's also the first thing you see each time you come home. Paving a new walkway from your driveway to your home and from your backdoor to your gazebo or pool deck is a great way to add outdoor aesthetics.
You can lay stone around a preexisting walkway to add texture and creativity. Having a clear path to your front door and your backdoor is also an added safety feature. To make it safer, you can also install outdoor lights along the edges of the walkways.
If you have a garden bed, you can include lights in there as well. During the evening hours, it'll light up all your beautiful landscaping and will help guide you down the walkway.
2. Fresh Coats of Paint
For some homes, all you need is a fresh coat of paint to improve their overall appearance by a landslide. Choose a couple of favorite colors and then start the process. You can speak with the professional painters about which colors they believe will work well for each room if you're not sure.
Light and neutral colors are a great choice. They work well in small rooms to help them appear larger. Dark colors create a warm feeling and will work well in larger rooms that need a touch of a homey feeling.
Don't stop there either. The exterior of your home could benefit from a fresh coat of paint as well. Professionals will know how to prepare it and paint it error-free.
3. Updating Flooring
The flooring in your home is another great way to make the entire home feel new. Old carpet with stubborn stains or old vinyl flooring that's warped or peeling should be removed. Carpeting can work well in bedrooms if you prefer a new carpet there.
Hard floors work well in every room, and you can still get a warm and cozy feeling by placing rugs on the floor. You can also choose tiles or wooden floors, but be sure to have them match the rest of the room.
You can also speak with the contractors about installing heated flooring in the bathrooms, which provides a luxurious feel and helps keep your feet warm when exiting the shower.
4. Revamping Kitchen Cabinets
The kitchen is the selling point of the home, and it's the heart of the home. An old and outdated kitchen can make an entire home feel old and outdated. Remodeling an entire home's kitchen takes a lot of work, time, and money.
This might not be an option for everyone, especially those creating a list of multiple projects to be completed, but there's a way to revamp the kitchen without having to empty all your pockets. By renovating your kitchen cabinets, you can completely change the look of your kitchen.
Professional painters will remove the cabinets and paint them the color of your choice. You can also consider upgrading them in a few other ways such as replacing the old hardware with new, unique, and modern hardware. Replacing the cabinet doors with glass doors is another option.
5. Installing Energy Savings
An upgraded home should have all the latest energy-saving appliances and features. You can purchase a new washer and dryer and other energy-saving appliances, but you should definitely consider installing solar panels for amazing solar savings. Solar panels can be installed on the ground or the roof of your home.
When the sun comes up, the solar panels will absorb the sun's energy and then transfer the energy to your home. It's a great way to save the environment and save money.
6. Installing Dishwashers
If you don't already have a dishwasher in your home, then you need to add this to your list of upgrades. Having a dishwasher is one of the biggest conveniences that a homeowner can have. Washing dishes has never been easier when you can simply place them into your dishwasher and press start.
Dishwashers also come in energy-saving models.
These Professional Home Improvement Projects Are a Must
Choosing the right professional home improvement projects for your home can be a daunting task. There are so many wonderful upgrades that you can have done. Use this list to help guide you along the way.
If desired, add all of these projects to your list and simply get them done one by one by order of priority or preference.
Interested in more topics on lifestyle, decor, and more? Continue checking back with us regularly for all your favorite topics!