As a parent, you pass down more than just genetics to your children.
Kids look up to adults and often mimic adult behaviours which is why setting a good example is paramount.
As a parent, one of the best things you can do for your children is to instill and encourage healthy habits that your kids will benefit from for years to come.
Today, we have a look at 6 health habits that every child should master, so read on to find out more.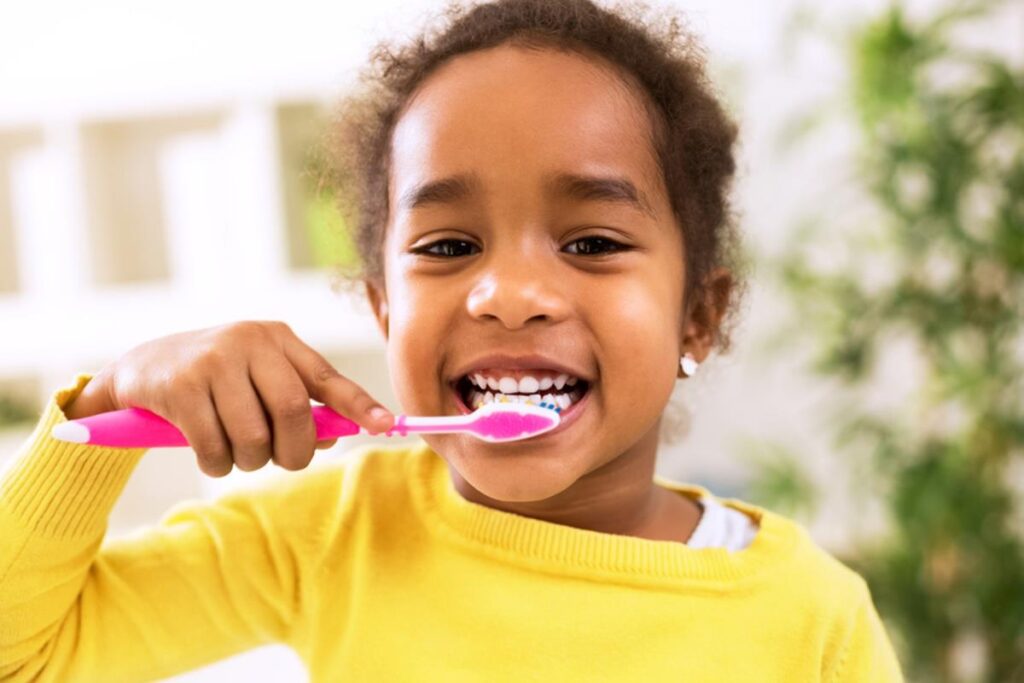 1. Good Oral Hygiene
We all know the standard rhetoric of having to brush our teeth twice a day, but do you know exactly why we are encouraged to do so?
Brushing twice a day helps to remove particles of food that may be stuck in teeth and can eliminate microbes that contribute to bad breath.
Teaching your children good dental habits and practices early on will help to set the foundations for a lifetime of good oral health.
Ensuring that your children not just brush twice a day, but also learn the importance of flossing and taking care of their teeth is key.
As a parent, it is also important that you schedule regular dental check ups for any child aged 12 months and above.
Starting early is a great way of eliminating any fear or apprehension a child may have about visiting the dentist and will also ensure that any potential dental issues are treated sooner rather than later.
If you are interested in invisible aligners for an older child, be sure to talk with your dentist to find out the options available to you.
2. Eating Breakfast
Breakfast is one of the most important meals of the day as it refuels the body with the energy and nutrients that are needed to kickstart the day.
Unfortunately, statistics show that over 12% of kids skip breakfast, with numbers jumping to over 30% by the time kids enter adolescence.
Making breakfast an integral part of the day is a great habit to instil in children and serving up dishes that are high in protein, good fats, and complex carbohydrates will help to ensure that your little ones are full of energy to conquer the day.
3. Limiting Screen Time
In today's digitally fueled times, more and more children are introduced to technology at an earlier age than ever before.
Gone are the days where kids only had their imagination and simple toys to entertain themselves with — in 2021, even 2 year olds know their way around an iPad.
While early introduction to technology isn't necessarily a bad thing (technology can help empower children and prepare them for the workforce), it is vital that parents aim for balance when it comes to all things virtual.
This could mean limiting tech usage to one hour per day or only once homework/chores are complete.
It is also recommended that parents monitor usage and set parental controls in order to ensure that the little ones aren't accessing inappropriate content online.
4. Reading Food Labels
Getting your children to understand the importance of quality nutrition sooner rather than later is a great way to set them up for a healthy and happy life.
Teaching children to read and understand food labels will help them make better food choices that they will be able to use throughout their lives.
Some main factors to consider when looking at a food label include calories, fat content, sodium content, and of course, the ingredient list.
5. Keeping Active
Regardless of age, we all know the numerous benefits of keeping active.
Getting your children involved in physical activities and sports is a great way to keep them off the couch and away from the television.
Regular physical activity also encourages better performance at school, reduces the chances of childhood obesity and will also help children develop stronger muscles, bones and joints.
A study conducted in Finland found that high activity levels among 3-6 year olds predicted high self-reported physical activity in youth and in young adulthood and thus concluded that active kids become active adults.
6. Maintaining A Healthy Sleep Cycle
Last but not least, we all know how difficult it can be to get children to go to bed on time.
Sadly, studies show that most children, teens and adults do not get enough sleep which can often lead to illness, lethargy and behavioural issues.
As a general rule of thumb, preschoolers need about 11 hours, children need about 10 hours and teens need about 9 hours of quality rest each night.
Creating a bedtime routine and schedule that the kids stick to is vital in instilling good sleep habits that they can take with them into adulthood.
______________
As a parent, your main goal is to keep your children healthy and happy.
With your help, your children will learn to develop healthy habits that last a lifetime and that they will be able to pass down to their children in the future.
We hope that this article has given you some insight into a few of the habits every child should master.
All the best!