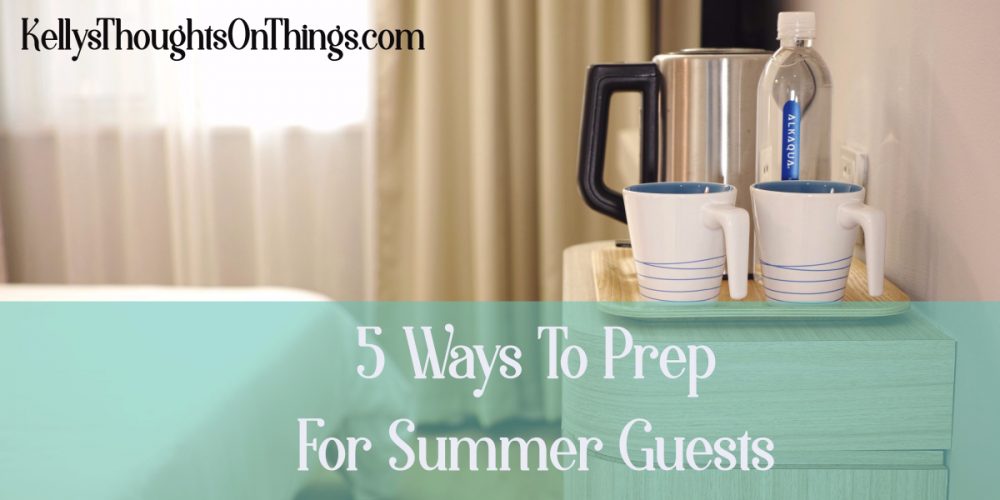 Summertime is always filled with house guests in our humble home. When family comes to town, of course, my door is always open for them to stay. Having a full house is always fun, but there are some prepping to get done before guests arrive.
1. FOOD
Guests don't usually come with their own food so yes you will need to feed them. So what I do is prepare meals ahead time and also cook a crock pot meal if needed. I don't want to be cooking that much while the family is in town. With freezer dinners, I can just pull out and reheat! I also make baked goods like muffins, cookies and other yummy treats to munch on during the day too. I know a couple of times we will go out to eat, but a home cooked meal is always a nice gesture. My husband will always do a BBQ is the weather is cooperating.
2. Coffee & Tea
Make sure you have plenty of tea and coffee on hand. Also, have choices for your guests to pick from like black, green, and decaffeinated tea. I will put a kettle on the stove top and a container full of tea bags out for everyone. As for the coffee, I'm an early riser, so I will get that going for everyone. Of course, I make sure I have sugar, creamer and maybe some coffee flavoring out for everyone to make their cup.
3. WiFi Password
We all know when we are away from the house we need internet so why not give the same courtesy to your guest. Write the password down on the piece of paper and put on the fridge and in your guest room. Plus I also put an extra charger and power strip in the guest room just in case they need to charge their items.
4. Set Flowers & Water in Guest Room
It's all about the small touches that make people feel good. Add a beautiful touch by placing fresh-cut flowers on their night stand it will brighten up their room. Plus don't forget the water and cups just in case they get thirsty during the evening.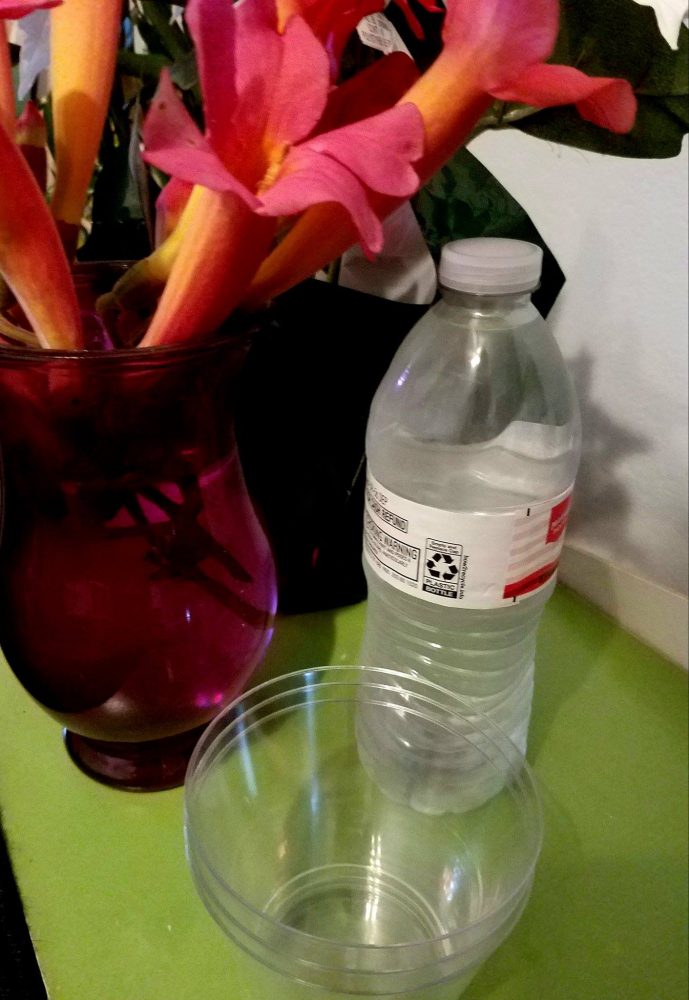 5. Bathroom Essentials
Now for the most important prep- STOCK UP on Toliet Paper! No guest wants to be yelling…Where is the toilet paper?! So make sure you go to Walmart and stock up on Cottonelle Mega Rolls, so you never run out this summer! You can save $1 now on Cottonelle Mega Rolls at Walmart starting 6/28!
Have all the bathroom essentials in clear view for the guests like clean towels, shampoo/conditioner, and of course plenty of Walmart Cottonelle Toliet Paper. Now I might be weird, but I appreciate when I stay somewhere that the toilet paper is soft and durable! Guests don't usually know where you store extra rolls so make sure you set out enough so they can see them.
With these 5 Ways To Prep For Summer Guests, you will be the house everyone wants to visit when they come to town! Make sure your bathroom's stocked for all your summertime entertaining with Cottonelle Mega Rolls, so you #NeverRunOut. Print out this COUPON before you head to Walmart. If you don't have enough time go to Walmart you can also click here to see if Walmart Grocery Pickup is available in your area!
Please leave a comment and let us know how you prep for guests!