Every family experiences trying times. The beauty of family is sticking together during these times.
What happens when a family struggles to stay together?
Lack of a strong foundation can lead to family members making poor life choices.
Utilizing these five tips will help bring your family back together.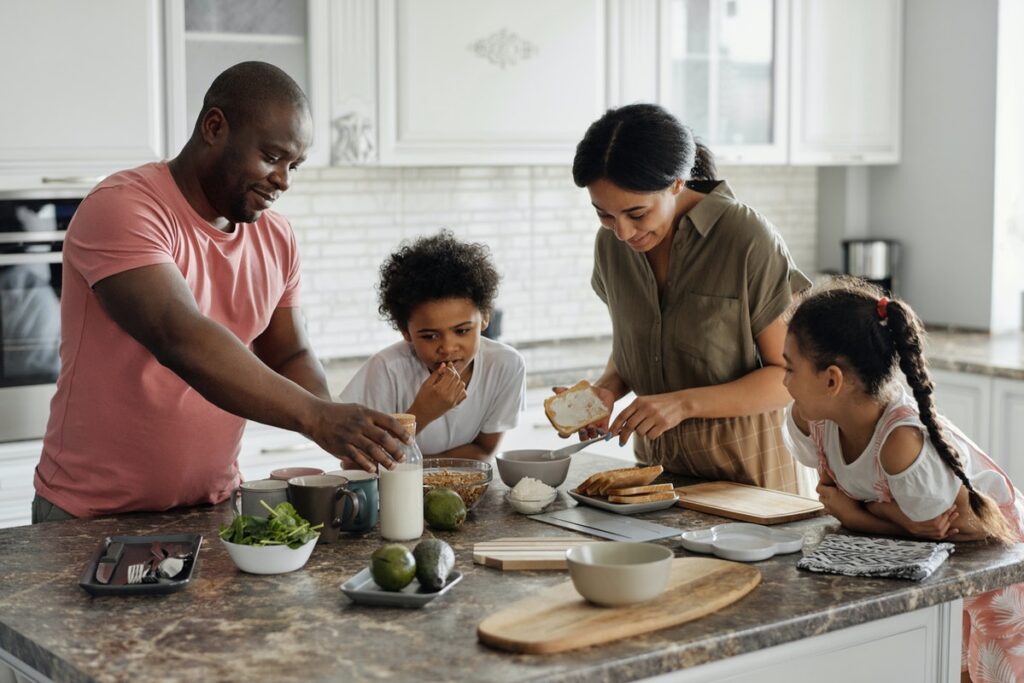 1. Spend time together.
Sometimes, distance from living separate lives causes conflict or a feeling of neglect. These emotions result in emotional distancing and even separation. To avoid this, make time to be together. Being with family and spending quality time reminds you how much they really mean to you. Whether you go on outings, eat dinner together, or have game nights, make a habit of spending time together.
2. Seek counseling.
Sometimes, simply spending time together doesn't mend broken relationships. In fact, toxic family dynamics actually worsen by spending more time together. Counseling is a great way to learn healthy interaction techniques. A psychologist with a marriage and family therapy degree has the credentials needed to help families struggling with chronic conflict and dysfunctional tendencies.
When tension arises, your family can utilize the tools given by a professional. If your family has specific issues, be sure to mention them to your psychologist. Oftentimes, personal issues manifest in negative ways and get projected onto your family. Stress from work, school, and everyday life can easily cause additional strain. Don't be afraid to ask for stress relief tools you can do as a family.
3. Show appreciation.
A little appreciation goes a long way. In fact, conflict oftentimes stems from feeling unappreciated. Be sure to do your best to let your family know how much they mean to you. Always thank them for positive gestures and feedback. Also, make a habit of doing good deeds worthy of appreciation from them.
When your family sees how much their kind gestures mean to you, it'll encourage them to continue trying to make you happy. This is especially important if you have children. Children are visual learners, so set an appreciation example.
It's also essential to show appreciation to your partner. The tension caused by emotional separation leads to physical separation, which tears everyone apart.
4. Support each other's interests.
There's nothing like being passionate about something. The only thing better is having the people you love most there for support. Oftentimes, families grow apart due to a lack of emotional support. People, especially children, need validation. When you make an effort to support each other's interests, you'll grow closer as a family.
5. Communicate often.
Have you ever had a conflict with someone over a misunderstanding? This frequently occurs amongst family members. Even if you're not used to having open dialogue, it's important to talk with each other. In addition to showing up for interests, support each other by talking to each other.
Aside from emotional problems, lack of communication can lead to serious and even fatal issues.
For instance, if your child feels uncomfortable speaking to you, they'll rely on their peers and give in to pressures that can negatively impact their life. Even if it's written, keep your line of communication open.
Family can be tough, but it's important to stay together. Separation can lead to mental and emotional pain, which can spiral further into dangerous lifestyle choices.
With proper communication, support, spending time, and even professional help, you can work on keeping your family together.