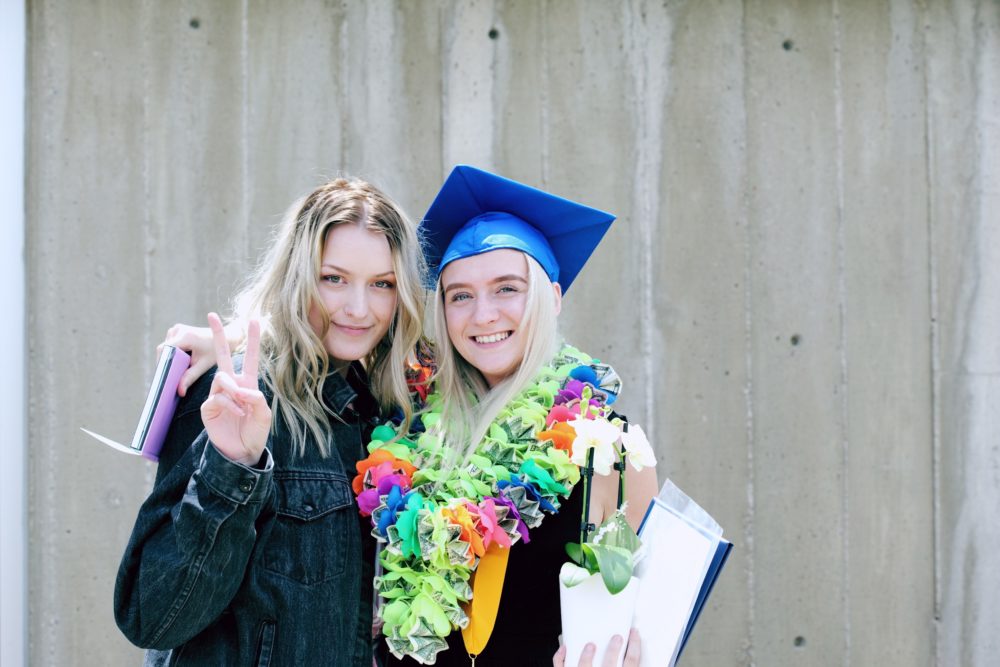 Photo by Sharon McCutcheon from Pexels
You made it through high school. It's an exciting moment, and after making through you deserve to relax a little. After the celebration, you realize that you just went from top dog to the wrong end of the food chain at college.
It doesn't have to be that way though. While you will always be seen as a freshman, you can be more than the wide-eyed newbie on campus. There are some simple steps to take to do so.
Research
College is all about learning to know your stuff. Start now. Look into your desired academic program. Read up on required classes, GPA, and a four-year plan. Be prepared enough so you could explain to someone who understands your program what your plan and goals are for school.
Look into a potential internship and job opportunities, look for ways to apply what you are learning at school and make it meaningful. You will elevate your status so much by doing this, but more importantly, you will be laying a great foundation for the rest of your life.
Speak with Authority
One of the easiest ways to know someone is new to the school is when they timidly approach you and ask for something. During school, I worked in the Academic Advising and Admissions offices on campus, and it was clear to me when people lacked the confidence to ask for what they need.
Be bold and speak up. Even as freshmen, speaking with authority causes people to react differently. As a student, you have rights to programs and resources, so ask for them. A couple of notes:
It isn't bad to be nervous. It's a problem when nervousness prevents you from asking the right questions.
You have rights, but don't act entitled. Be polite but firm when asking for things.
There is a clear difference in bold and rude. Don't cross that line, especially to people who don't actually make policies and rules. Be direct and speak with authority, people will respect that. Always be respectful and kind, people will react better to that.
You Matter
As a freshman, you will probably get the short end of the stick sometimes. That's how life is, the newest or lest experienced person is at the bottom of the totem pole. You will have to accept that sometimes, like with class registration for example. You will go last, and nothing will change that.
Make sure that you don't get pushed around though, freshmen are people too! Look for the benefits of being new to the school. There are perks associated with being a freshman. For example, American Avenue Apartments is an apartment complex in Rexburg, Idaho. They offer special considerations to freshmen that stay there; things that appeal to those new to the school. Their website, www.myamericanave.com, has a whole section devoted to incoming freshmen. You matter.
Take control
Many freshmen and upper-classman for that matter seem to be gliding on autopilot. I'm not saying you need to have your whole life figured out, but you do need to take control. Plan well, take the necessary steps to succeed in your courses, get a job, whatever taking control id for you, you need to do it.
Doing this will make your entire college experience more rewarding. The purpose of college is to go get an education, make that your priority. Once you are firmly in control of that, you can easily plan for other things social life, volunteer work, etc.
Plan for College to End
You may not feel like it right now, but eventually, you will graduate. Plan for that. Make sure you know your material well. Make sure you are well-spoken and educated in your field.
Get an internship and boost your resume. Learn your skills and know how to showcase them. Treat college like it is, a preparation center for your future career. Take advantage of every service and program your school offers.
Jobs aren't just handed out to graduates, you have to earn them. It starts when you first step foot on campus. Stand out and get started on your dream career.
Conclusion
College is great. You will have an awesome time. By asserting yourself and planning for the future, you will get the most out of college, ad set yourself ahead of the pack. It may seem like it's a long way off, but your post-college life will thank you for all your efforts.