If you want to stay on top of maintaining your kitchen so you don't get behind, there are some crucial things that you will need to keep in mind. The better you are about maintaining your kitchen, the less stress you will have to deal with. The fact is that there is a lot to be done when it comes to taking care of your kitchen, so you will need to learn all you can.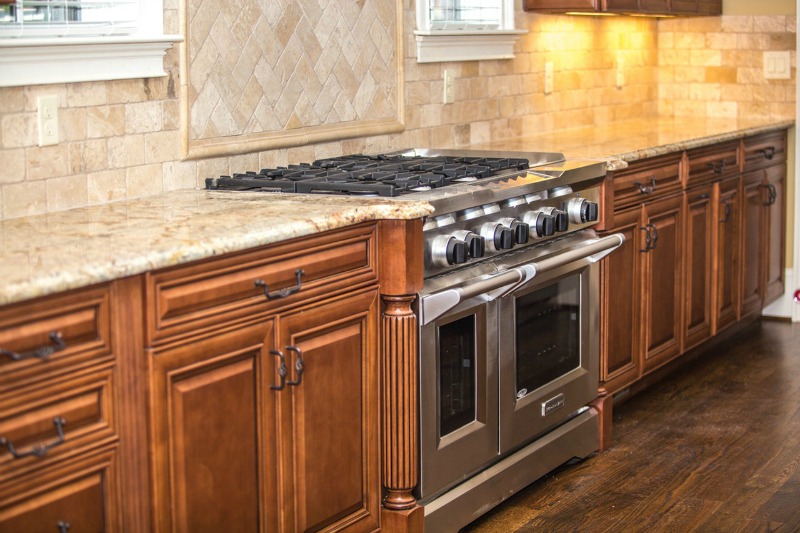 1. Do Not Ignore Broken Appliances
One of the most grievous things that you can do when it comes to maintaining your kitchen is to ignore broken appliances. A small problem with one of your appliances can quickly turn into a much bigger deal, so you will have to take care of it right away. You will find that AEG customer service can be of help when you need a professional to fix whatever is wrong with your AEG appliances.
2. Keeping it Clean
You should make a point of cleaning up any stains and messes as quickly as possible so they don't become even more difficult to deal with later on. It can be tempting to put off doing this, but it's only going to make your job harder. If you spill something on your floors or countertops, you certainly don't want to let it sit for very long.
3. Label and Date Your Food Stuff
Another very helpful tip to prevent lots of frustrating and time-consuming work, later on, is to label and date all of the perishable foods in your fridge. This will allow you to find what you need much easier when cooking, and you will know exactly what to toss and when. Use a Sharpie marker to do this so that everything is very clear. This is very important for a number of reasons, including the fact that it will prevent you from accidentally poisoning yourself.
4. Maintain Your Ventilation
The ventilation in your kitchen is extremely important, as it is where you cook meals on a regular basis. Those who do not have a cooker extractor hood will need to make a special effort to focus on ventilation by opening windows to allow moist air to escape. If you do not already have a ventilation fan, you will want to make a point of getting one installed right away. Extractor fans can be vented outside, but if your cooker isn't located on an external wall, you can use a charcoal filter instead. Extractor fans and extractor hood filters make cooking a lot more pleasant.
5. Take Inventory
There are quite a few things you can learn from how restaurants run their kitchens, and one of them involves taking an inventory of the food you have on hand regularly. By doing this you will know what you need to buy when you run to the supermarket Write down everything you have in your freezer, so you don't end up spending money on things that you don't really need. While this will require a little bit of extra time on your part, it is well worth it. Also, learn to cook with what you have so you can be as creative as possible. This could expand your taste palette quite a bit.
Nobody wants to spend more time than necessary maintaining their kitchen, so you will need to be as efficient as possible in everything you do. The more of an effort you make to do these things, the less work you will have for yourself every day.