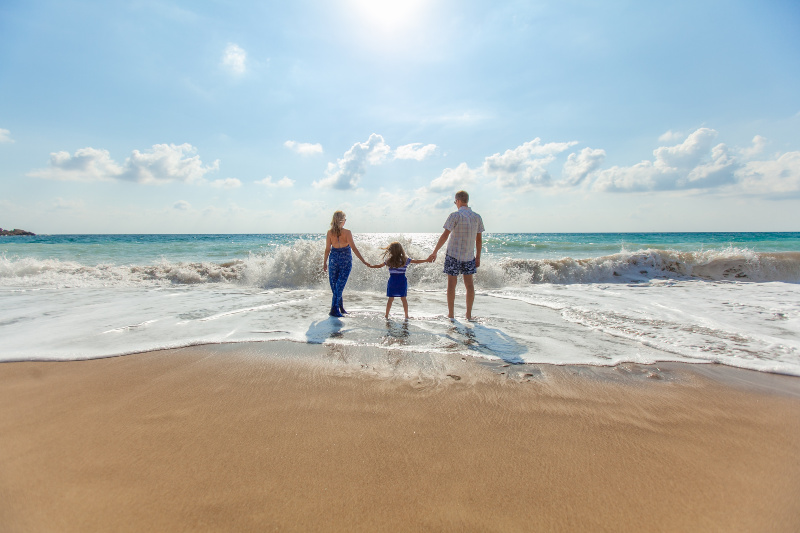 Unfortunately, families spend less and less time together and interaction levels are at an all-time low. So many children receive a lot less personal attention and love than what they need. Contrary to popular belief, both quality and quantity are important when thinking about spending time with children. You do not always need to build memories but you should be sure that spending time together, as a family, is a priority. Here are some suggestions to help you have a better time as a family.
Eat Together
This is one of the simplest things that you can do and the truth is that most children these days have no idea what family dinnertime is. What should be understood is that the unity and communication that is built when spending time together eating can lead to a much healthier family life. The trick is to share meals and talk about what is happening. Attentive listening shows the parent is interested and helps a lot in delivering trust.
Discuss Things Of Interest For The Child
One of the often-mentioned reasons why children do not talk with their parents is the belief that there is nothing in common to discuss. This usually happens because the parent does not actively listen to the child. You need to know the interests of your child and inform yourself so you can have meaningful conversations. For instance, if the child is interested in new TV releases, you would be surprised to see how much of a connection you can create when you make a recommendation that the child will love. Information about literally any topic is available online so start browsing.
Do Chores As A Family
Chores are important for the child as they help teach responsibility. However, a big problem is that children end up doing chores alone and parents are simply not involved. Teamwork is always important for everything we do in life, from business to family time. Assign chores in a way that will teach accountability and responsibility. Also, do the chores with the child so you can foster really great communication skills.
Help The Child With Schoolwork
When you help your child with schoolwork you actually increase interest in school and you get to spend some unexpected quality time together. Grades will be improved and you can easily enjoy some extra family time as you go to the library and you discuss school topics with your child.
Start A Project Or A Hobby
The idea is to choose an activity that is fun for both the children and the parent. Some examples include biking, fishing, crafts and cooking. Talk with the child and see if there is a hobby or a project that is interesting. If you have a genuine interest and you do things together, the entire experience is great.
An extra related tip is that you want to play some video games with the children that are interested in this. At the same time, you can nurture interest for some more family-oriented activities like card games and board games.