Every parent wants to give their children the best start in life.
For many Singapore-based families, pursuing this goal means looking into preschool programs that can provide an international environment for their children during their crucial formative years.
According to UNICEF, children below 8 years of age undergo tremendous physical, social, emotional, and cognitive development.
Within this period, the brain exhibits a high degree of plasticity, and the formation of its billions of integrated neural circuits is highly influenced by the child's genetics, as well as the environment and experiences that they are exposed to.
This only highlights the importance of ensuring that your child receives quality support and the guidance they need even in their preschool years.
How does your child's enrollment in an international early childhood facility contribute to their growth and development?
Here are 5 practical reasons why you should enroll your child in the best-matched international preschool Singapore has to offer.
You Want Your Child to Grow Up in a Culturally Diverse Community
Your child's international preschool is more than just a learning facility; it's also a place that enables your family members to interact with people from different cultures and backgrounds.
By enrolling in an early childhood program with an international perspective, you're ensuring that your family's culture and beliefs will be taken into consideration and met with a positive attitude while care providers and teachers are looking after your child.
At the same time, familiarizing your child early on with other cultures will help them develop a sense of appreciation and respect for different people and practices.
Your Child Will Find It Easier to Learn a New Language at a Young Age
There are studies that point out how much easier it is for children to acquire a second language compared to adults.
If you want to improve your child's chances of becoming fluent in a second language, then it's a good idea to enroll them in a preschool that offers relevant classes.
International preschools in Singapore often offer mother tongue classes for their students, and they can easily arrange for co-curricular classes that will introduce your child to other languages such as Spanish, French, Chinese, or Hindi, to name a few.
Some international schools even give their students the option to continue taking higher levels of foreign language classes over the years.
Joining a Class with a Small Teacher-Student Ratio Will Be Beneficial to Your Child
Many international preschools limit the number of students in their classes, and for good reason.
It can be a challenge to encourage the development of each and every young student when a teacher or care provider has to look after a large class.
By enrolling your child in a program with small class sizes, you can rest assured that they will be able to get individual attention from their teachers and have more opportunities to socialize and build deeper friendships with the other children in their program.
You Want Your Child to Be Exposed to Modern Teaching Tools and Techniques
International schools typically make every effort to build and maintain a network with other academic institutions all over the world.
It's not out of the ordinary for teachers who are employed in these academic institutions to undergo training and seminars with other educators from their partner schools.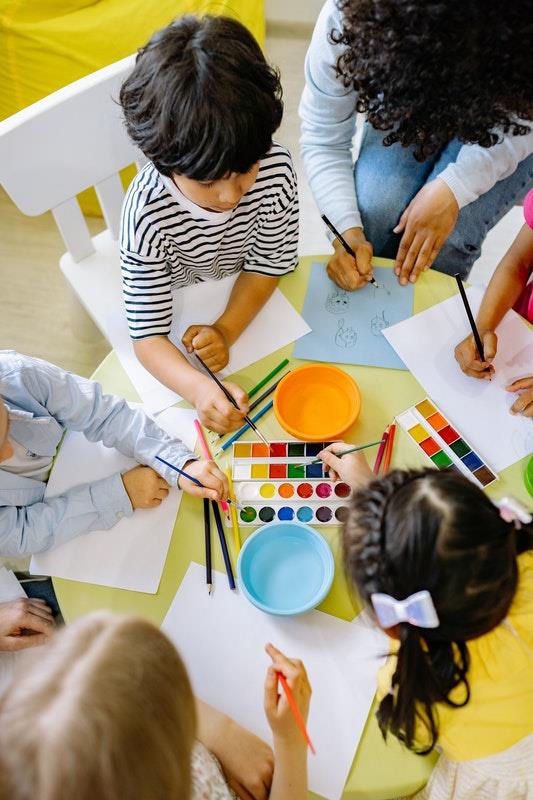 During these events, they share and learn about the latest teaching techniques used by their colleagues.
In turn, your child's preschool teachers remain up-to-date with science-based teaching strategies and tools, which they can easily apply in the classroom setting.
In addition to this, many international schools also see to it that their facilities are regularly upgraded and maintained to respond to the ever-changing needs and demands of students who are digital natives.
Studying in a modern classroom and using digitally enhanced school facilities will boost your child's confidence when interacting with technologically advanced tools and environments.
You Want to Prepare Your Child for the Possibility of Studying Overseas in the Future
Considering enrolling your child in an international preschool in Singapore is also a practical choice if you're planning to move to another country in the foreseeable future.
If you will be moving to the US in a few years, for example, then being a part of an American international school will help familiarize your child with the culture and academic system in the US.
Plus, their enrollment to an American preschool will also help your child pick up cultural and linguistic nuances that they would otherwise miss if they were enrolled in a local school.
This, in turn, can expedite their adjustment period and minimize culture shock once you move.
Your child's early childhood education program plays a key role in helping them become more successful students, individuals, and members of society later in life.
By enrolling your child in a preschool that offers an international environment, you're taking steps to develop your child into a global citizen who can adapt and adjust well to different cultures and the changing times.