You rarely see photos of the interior that are not centered around a piece of furnitures like a sofa or lounge. That's where you take naps, gather your friends, watch TV, so it's not just a decorating centerpiece of your living room, but the center of your indoor activities as well.
Even though it looks the easiest, minimalist design is known to be the most complicated, as it requires a truly keen eye and mind. It takes lots of other factors into consideration that makes it all seem effortless. So, what are these invisible criteria according to minimalism?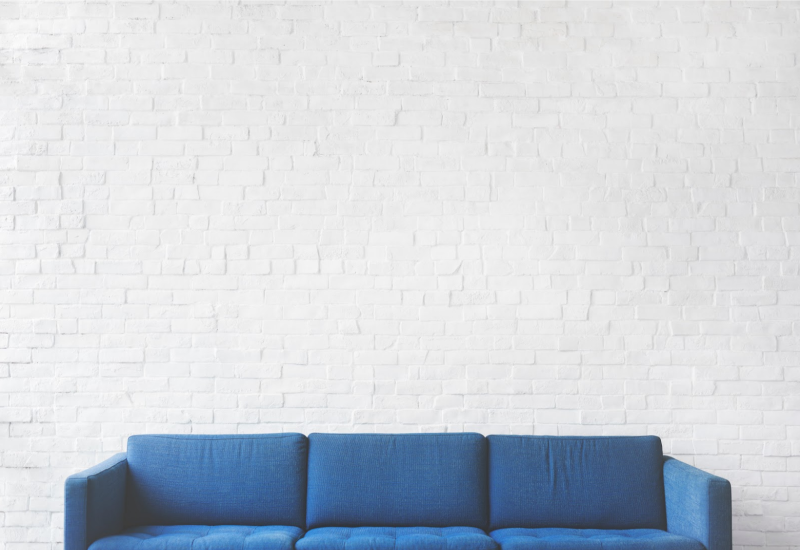 1. Longevity Speaks Luxury
One good centerpiece is all you need. This is where the minimalist maxim truly applies: less is more. Investing in a long-lasting piece of furniture is not just a matter of luxury but of saving as well. This also makes it easier for you to accommodate the rest of the style according to one well-known piece of furniture.
It's not enough to just spend extra money, it's more important to know what to look for in quality. So avoid any lounges and sofas that might have their frames, springs, and webbing either weak or poking out. Remember that price doesn't always reflect the quality.
2. Mind the Material
Choosing the right fabric that can withstand daily use is also a part of furniture's life expectancy, as materials vary in their durability. You should choose the fabric depending on who is going to use the sofa. If you have pets, know that leather is much easier to clean, and, just as some microfiber, it is suitable for more demanding use.
However, when it comes to minimalism, knowing how to match different patterns is always desirable. Combining different materials in the same or similar colors should add just enough diversity to make it interesting and toned down at the same time.
3. Balance out the Color
Colors in minimalist designs are usually brought down to several shades of white, beige or gray with smaller black details because these reflect light the most. However, this does not have to be the case. The core principle is to declutter and accentuate. So when picking the color for your sofa, think of its surrounding first.
If the rest of the interior is already designed with some accentuated elements, you should pick a neutral color that makes them pop out, but doesn't blend in with the rest of the furniture. This will serve to make your lounge the centerpiece of balance, where all the little details come together.
4. Look for the Light
Light is essential when it comes to designing a room, as it subconsciously dictates the entire atmosphere. This refers not just to the mood, but where you are more likely to sit as well.
Although some designers may advise you to place the sofa below the window, contra light is something you might want to avoid. The light should fall on the furniture for it to really be a centerpiece. But a full frontal natural light can be tiring as well. It is best placed in the dim light of the mantel or left semi-illuminated by natural or ambient lighting.
5. Determine the Right Detail
Reducing the number of details to only the essential few is the art of minimalism. When it comes to lounges, if they are massive, they might need something to break down that monolith structure. So few firm cushions might do the trick or even putting a Persian rug that's so popular these days.
You should opt for simplistic designs, without excessive garnishing. Both deep sewn buttons and embellished woodcuts can in time become feeble, fall out or get worm-eaten as the wood with complicated carvings is more prone to cracking.
Whether you're thinking of keeping an old piece of furniture for its patina or buying a new lounge suite, these are the factors that should be considered nonetheless. They are primarily practical and don't require you to follow through the whole minimalist aesthetics.
Contrary to popular saying that minimalism favors function over form, what it does is teach you that function speaks form.