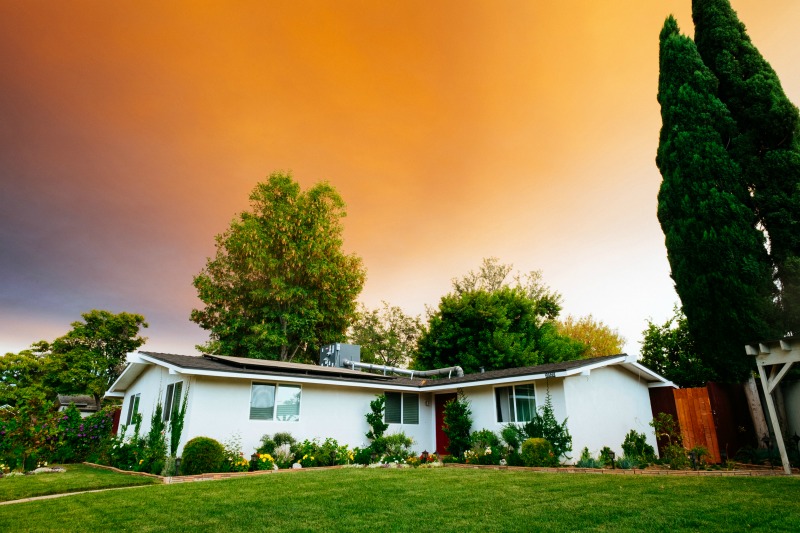 Most buyers are looking for a home that is already fixed up. A home in good repair will sell faster. You won't get much money for a home that requires immediate repairs the moment the buyer walks in the door.
It's tempting to put your home on the market quickly, but before you do, take the time to perform the following self-inspections. These self-inspections will ensure your home is truly ready, and if not, give you the time to get it ready.
Look for wear and tear on your exterior
No home's exterior is perfect, but some flaws should be fixed before you put your house on the market. For example, if your siding is peeling or cracking, it will make your house look run-down. The cost of replacing your siding is cheaper than being talked down by 10x that much because your house looks sloppy.
The most important exterior area to take care of before listing your home is your roof. The condition of your roof will make a visual impact on potential buyers, and you want it to be as clean as possible.
It's too late to do preventive maintenance on your current home, but you can still perform tasks like trimming branches to keep debris away from the roof, cleaning your gutters, clearing moss, and replacing worn-down caulking. You can start fresh with your new home and perform these tasks regularly.
Hopefully you won't need to sell your new home anytime soon, but if you do, these five tips to prolong the life of your roof will save you the stress, time, and money.
Look for missing knobs, handles, chains, and pulls
A potential home buyer probably won't notice your ceiling fan is missing a pull chain, unless they've got a keen attention to detail. Or, if it's a hot day and they ask you to turn on the fan and you can't without getting on a ladder. Replacing a pull chain on a ceiling fan is simple, but it should be done before your house goes on the market.
Similarly, your kitchen might look beautiful except for that one knob that fell off years ago. One knob doesn't seem like a big deal, but its absence will leave a subconscious impression on every potential buyer. If you've got too many knobs and handles missing or broken throughout the house, the cumulative impression will be negative.
You never know what details potential buyers are going to notice. Some people may not notice large cracks in the plasterboard, while others might notice an incorrectly hung door. Avoid presuming what potential buyers will and won't notice, and replace missing and broken pieces wherever you can.
Is your landscaping professionally done?
Maybe you've been your own gardener for the last fifteen years. Chances are, unless you're a professional landscaper, you only do enough work to keep the grass short, the trees decent, and the weeds at bay. That's what most people do. When you're selling your house, it's a good idea to do more.
Having a lush lawn, flowering trees, and neatly shaped shrubs are just a few things that will command a higher price for your home. Experts say professional landscaping, including having a patio and a deck, can add 10-15% to the value of your home. That translates to an added $16,500-$38,100 on a $300,000 home. It won't cost you anywhere near that to hire a professional landscaper. Professional landscaping is a solid investment with a high ROI.
A pre-inspection inspection
You'll want to get a professional inspection before you sell your home rather than wait for the buyer to get an inspection. A home inspection can make or break the deal. If something's majorly wrong with your home, it will come out sooner than later. It's better to know before you accept bids.
If you've lived in the home you're selling, you probably have an idea of what might be wrong. Document any issues that might be useful to your home inspector. Avoid performing DIY repairs until you've had the inspection. For example, if your toilet hasn't been flushing correctly, don't hire a plumber to replace it. Wait for the inspection. The problem might be with your septic system.
Hidden damage
If you've had kids or roommates in the house, be prepared to find hidden damage. Some people are good at covering their tracks, so check behind wall art, mirrors, and furniture for holes, scratches, and random nails.
Present your home at its best
These self-inspections will ensure your home looks its best when potential buyers come through. When selling your home, the details matter.