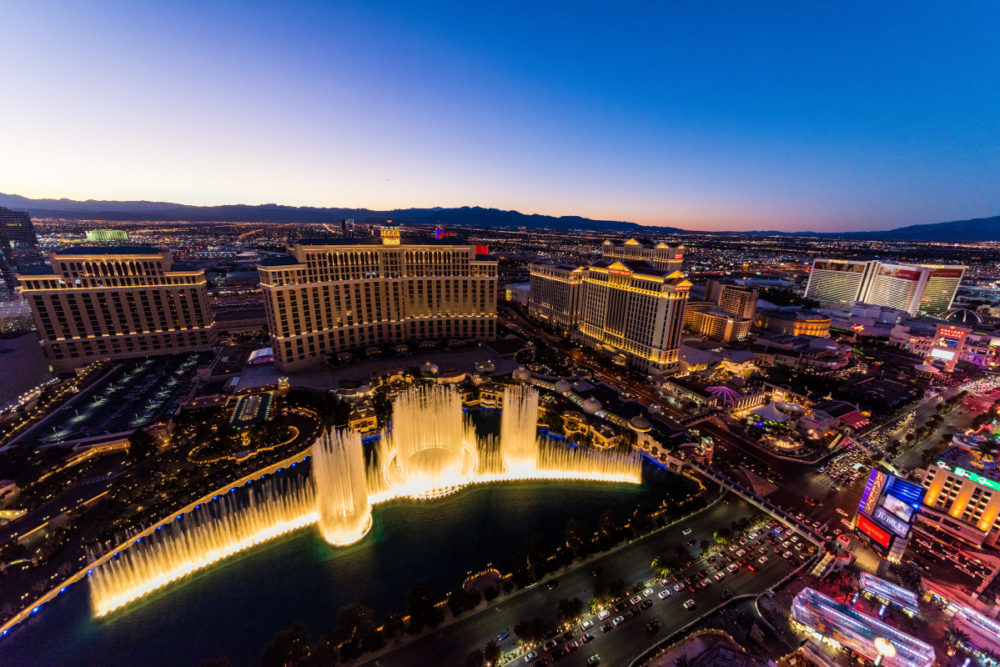 People don't normally associate Las Vegas with family getaways. The term "getaway" is usually reserved for people escaping their jobs and well, um, their other obligations.
Taking care of the little ones certainly qualifies as an obligation. While it's rewarding and no parent would ever suggest it isn't the greatest job on the planet, a little bit of rest and relaxation is still always welcomed.
True, but sometimes vacations with the kids are just as fun and can still be relaxing. Doing so in Vegas isn't the first thing that comes to mind, but there is plenty of time to play casino games and have fun with the kids.
For the latter, here are five amazing family-friendly spots to hit up while touring Sin City:
Neon Museum
There are certainly Las Vegas attractions abound that you'll want to check out. The Bellagio Fountain Show and the High Roller Ferris Wheel are two that come to mind.
However, the Neon Museum might be a tad more family-geared. Founded in 1996, this non-profit artistic journey gives you access to Las Vegas history through a variety of colorful, artistic and often iconic signs.
The Neon Museum does its best to branch outside of its own vibrant world, too. Various special exhibits and high-profile features including the likes of Tim Burton offer a unique spin of Vegas every time you stop by for a visit.
Pay just $22 per head for general admission and get a guided tour for $6 more. You can also pay extra to check out Brilliant!, a 30-minute show that uses light projection to bring restored signs to life with music and video footage.
CSI: The Experience
Need to scratch that detective itch and/or love the hit CBS crime drama? Then the CSI: Experience might be for you. Kids are advised to be 12 or older to be admitted, but everyone gets to play Sherlock Holmes in this 12,000-square foot attraction.
The age restriction can be a downer for some, but for the right families, this is an amazing experience that places you through a series of steps that firmly puts your investigator cap on.
Incorporate science and critical thinking to solve crime scene mysteries that make you feel like the stars on TV. The cost of admission for this thrilling, brain-tickling jaunt is just $27, too.
Vegas Indoor Skydiving
Why pay a premium to witness an extravagant circus act like Cirque du Soleil (that'd get awfully pricey for the whole family), when you can do a circus act of your own?
Well, sort of.
You can at least plummet from the skies at the Vegas Indoor Skydiving facility, which offers packages for adults and kids of all sizes. It's not exactly cheap with individual packages starting at $75 and group packages ($300 for five) definitely tapping your wallet a good deal.
Regardless, this sure beats the dangers of jumping out of an airplane, yet you and your family get to enjoy the rush of ripping through the air.
Wind speeds up to 120 miles per hour power your flight, as you defy gravity and try your hand at an indoor extreme sport. The kids will love this highly entertaining and unforgettable experience.
Nathan Burton Magic Show
Kids like thrills, detective work, and flashy signs, but do they like it more than magic? That's doubtful, especially when you consider the many different elaborate magic shows Vegas has to offer.
Nathan Burton is one of the active magic acts right now and his comedy/magic show caters to adults and kids of all ages. Magic is one thing, but being wowed visually and getting the funny bone tickled is a rare treat.
Burton is in rare company, as he's a recurring headlining act in both Vegas and Atlantic City, while he owns the exclusive title of being the only magician act ever invited back to America's Got Talent as a guest performer.
The blend of magic and comedy isn't usually cheap ($59.99), but it's well worth the cash for you and your loved ones to yuck it up for 75 minutes of illusions and comedy.
Marvel Avengers S.T.A.T.I.O.N
You can tour the Hoover Dam and consider so many other family-friendly sights and adventures while in Las Vegas. But what beats an up close and personal dive into the world of The Avengers?
It's one thing to let the mind roam free in the movies, but to be able to visit the superheroes and learn about them in a detailed fashion just takes it to a whole new level.
Any fan of the Marvel films will love this Avengers-themed exhibit, while the kids can prepare to have their minds collectively blown. Surprisingly enough, visitors only pay $34 to get in, instantly gaining access to a superhero experience (both educational and entertaining) unlike any other.
The list goes on for things to do when in Vegas, with your options branching out in a plethora of directions. You might find fewer things to do when isolating decisions based on things staying family-friendly, but this list is still just the tip of the iceberg.
Vegas is a lot more family-friendly than people tend to realize, as live shows, entertaining acts, events, and various experiences grow on trees in Nevada.
These five family-friendly Vegas attractions are arguably the best to consider, but if you're in Vegas and looking for things to do, don't stop your search here.