This review was made possible by iConnect and Luvs. I was provided compensation to facilitate this post, but all opinions stated are 100% mine.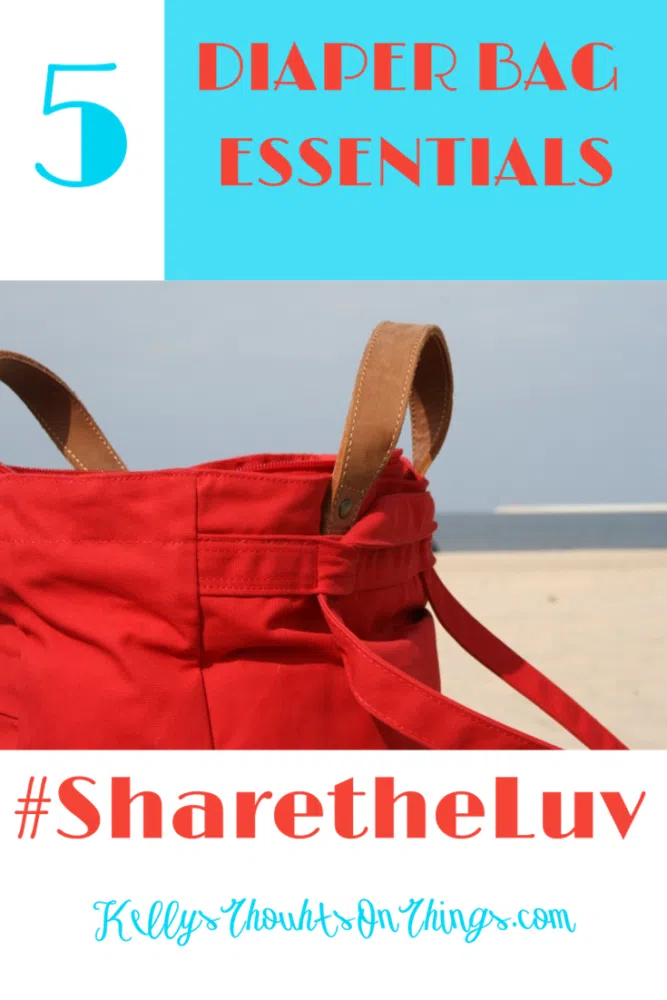 Who is ready to go to the BEACH? Winter was so long and cold; I'm ready to hit the local beach and feel the sand in my toes! Well, I'm not going alone, I guess I will need to bring these kids with me too! Bringing a toddler to the beach can be quite fun but also a lot of work. They want to PLAY PLAY PLAY all day, but that means a big mess too for when we are ready to go home, so I wanted to share my 5 Diaper Bag Essentials to help with your beach visit!
#1 SUNSCREEN
It is a must to protect that precious skin so make sure you have natural, eco-friendly sunscreen on hand. I don't like sprays or greasy lotions. I love those stick sunscreens that you can roll on! Then rub it in well, plus you can avoid eye irritation.
#2 SNACKS & WATER
These little buggers (my kids) tend to want to eat all day, so I make sure I have individual snacks they can grab and go. Fruits and veggies are also packed in containers.
#3 TOYS
You can't go to the beach without TOYS! It's considered as one of the beach items for baby. We always bring the basic sand toys like a bucket and shovel. First, I can get them at the dollar store so if we leave them behind or they get lost then it's not that big of a deal. Playing in the sand is my kids' favorite thing to do.
#4 BABY POWDER
Oh yeah…my trick I've used for years. I don't like sand in the car, so before we get in, I will pat down the kids with powder (mainly their feet). The powder absorbs moisture, and the sand just brushes off- thanks to my mom for that lil tidbit when I had the kids.
#5 DIAPERS
Now you can bring swim diapers, BUT you will need regular diapers too. I have forgotten regular diapers so many times on our beach trips, I've learned my lesson. The kids get pretty active out there, so you need something sturdy for all their running around. Luvs is our diaper choice for so many reasons, but they are softer and more absorbent than ever before, with large stretch tabs for easy fastening, and ultra-leakage protection. It is not fun cleaning a diaper mess at the beach! I know Luvs will hold up at the beach and the long car ride home. I appreciate the high-quality features for less cost than the premium brands.
COUPON ALERT:
Print at HOME:

spr.ly/luvscoup8

for $2 off but this will got down to $1 after 5/27!
In the Sunday Paper (

May 28th) grab the Luvs $2 off c

oupon, and you can use this coupon at any mass, discount, or grocery stores where

Luvs

Diapers are sold.
Let us know what you put in the diaper bag for the BEACH?