Planning a vacation is a time-consuming event. Not only do you need to choose a destination, but you also need to consider the activities and the weather too. Trying to map out an itinerary and plan exciting events to keep everyone occupied can be exhausting
Why A Villa?
One of the reasons people choose villa accommodation over a regular hotel is the element of styling and luxury. Villa's are a home away from home. Luxurious villas around the world offer a comfortable, relaxing environment with more space than hotel rooms.
Luxury Destinations
Magical Mauritius
Mauritius is home to crystal clear blue oceans and an array of spacious villas to suit everyone's taste. Tall palm trees tower over rolling green grass, creating the perfect holiday destination.
Enjoy the Indian Ocean in all its glory. There are golf courses for sports lovers and health spas for added relaxation. Large, open plan accommodation instantly invites you to come inside and take your shoes off.
The ocean is warm and enticing. Slip into your swimming gear and snorkel with a variety of colorful fish or enjoy bathing on the beautiful soft sand underneath the hot sun. Or take a dip in your private heated pool and watch the sunset.
All of the villas are secure and come with housekeeping services so you can get the full benefit of doing as little as possible while you enjoy your vacation.
Majestic Maldives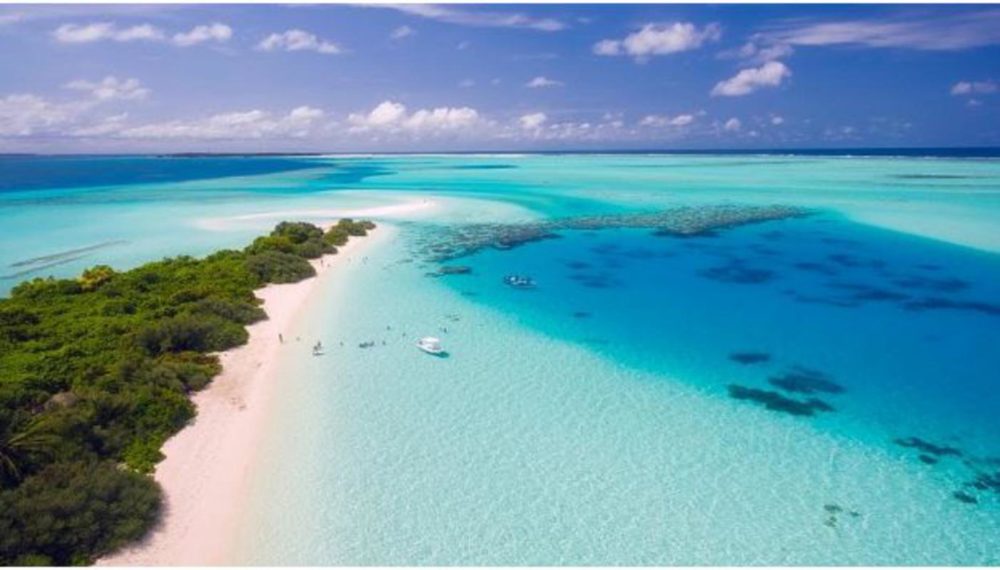 The Maldives is renowned for its long, white-sand beaches. The water is so clear that it's impossible to resist the water sports on offer. Canoeing and paddle boarding will keep you active during the day. For the not so busy holidaymakers, sun loungers and daybeds are the order of the day.
Outdoor lovers can enjoy getting around the island by bicycle. There is access to gyms, tennis courts at various locations as well as yoga and meditation classes.
The Maldives offers a serene, tranquil setting where visitors can escape to. Beautiful, tropical spaces and wide-open paths provide fresh air and a sense of peacefulness.
Whether you are looking for a private family vacation or a romantic getaway, you will find all of this and more on this magical island.
Brilliant Bahamas
Get carried away in the Caribbean. A variety of natural flora and endless palm trees envelope large properties. Enjoy long boat rides across the crystal blue ocean, or relax at the pool.
Explore the famous Exuma, made up of more than 365 islands. Travel to a different island every day to enjoy lunch on a deserted beach of nothing but soft, white sand.
For the adventure seekers, jump into a kayak and explore the clear waters that surround you. Or immerse yourself in the warm waters of the Caribbean ocean and swim with the diverse marine life that calls these oceans their home.
Beautiful Belize
Escape to one of the world's most incredible locations. Belize is a divers paradise, boasting unforgettable underwater views. Swim amongst the colorful coral and take in the breathtaking Caribbean experience that is Belize.
Translucent water all around you captures your imagination and takes you to places you can only dream of. Belize is a magical, intimate destination and one you won't easily forget.
Fabulous Fiji
Home to the world's fourth-largest reef, visitors to Fiji, can look forward to a luxurious island vacation. The world underwater is something that must be seen in Fiji. A beautiful, well-kept collection of natural beauty offers you a glimpse of paradise.
Both romantic and soul-changing, people are enticed here from all corners of the earth. A range of outdoor activities is on offer if you're up to it. Enjoy tennis and basketball if you are in the mood. Or relax and take in the breathtaking sunsets that rejuvenate your soul.
Where Will You Escape To?
White sands, warm sun, and incredible sunsets are on offer at the luxurious villas around the world. Learn more about finding your perfect holiday villa and creating an unforgettable experience for you and your loved ones by searching for your next escape online.
From the African continent stretching across to Asia, find hidden gems that will leave you with memories that will last a lifetime.