Miami is a city known for its beaches, art-deco style, and Latin flair, but it is also a global center of commerce and a leader in international trade.
A well-trafficked city of approximately half a million, Miami is a great place to advertise any sort of product or service.
It's been called the "capital of Lation America" and is a great jumping-off point for international sales and global influence.
But what are the best ways of advertising your product or service in this particular coastal city?
Here are 5 advertising strategies guaranteed to take Miami by storm.
Billboards
Of course, classic billboards are one sure-fire way to make a splash in Miami, quite possibly in a literal sense.
Miami billboards are found not only on highways and buildings in the city, they can also be seen floating along the coastline on specially fitted "advertising vessels".
What a great way to attract the attention of all the beachgoers while simultaneously setting yourself apart from any competition!
If boats aren't quite your thing, don't worry, there are still plenty of other great billboard locations in Magic City.
As a commuter city, three major highways serve the community and are a great place to start with outdoor advertising.
Miami also has one of the highest concentrations of skyscrapers in the United States, so murals and banners are also solid options.
Transit
Miami has also become known as a bit of a gateway to and from Latin America, and for this reason, many of its inhabitants are immigrants or international travelers.
Due to the influence of these groups, Miami has a plethora of public transportation options, such as the Metrorail, the Metromover, and the Metrobus.
These trains, trams, and buses cover not only Miami proper, but stretch well into the surrounding Dade county, adding significant reach to an already large market.
And, of course, with all these public transit options, comes an abundance of advertising opportunities.
Decals in and on all the vehicles, individual stops, stations, and waiting rooms, there are so many possibilities!
And the best part might just be that your ads will travel the city all day long encountering more passengers/customers than perhaps any other form of marketing.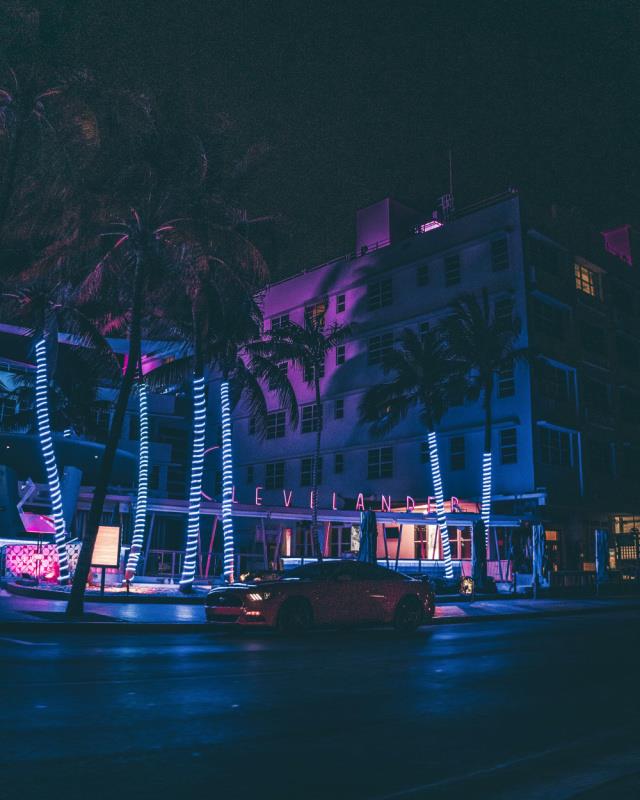 Street furniture
But your advertising endeavours don't have to stop at public transportation.
Another strategic option lies in the use of what is known in the industry as street furniture.
"Street furniture" refers to all the city equipment that is fixed in place and used by the public.
Park benches, telephone poles, newsstands, ATM vestibules, street lights, etc. they're all surfaces on which advertisers can capitalize.
Through the use of posters and stickers, you can reach the pedestrian population of Miami, which is quite diverse as the city is a well-known vacation hotspot.
In the digital era, it's possible to advertise using something as simple as a QR code, which when scanned will direct any consumers to your digital resources.
It's really a fantastic way to join your outdoor and digital marketing efforts.
Sticker marketing
Speaking of stickers, sticker marketing is another great strategy for Miami, and other large, modern cities.
Sticker marketing is the distribution of free stickers in order to increase brand recognition and publicity.
It has several notable benefits, including a high likelihood of continued "brand ambassadors" and increased levels of permanence with regards to the ads themselves.
When given free merchandise, consumers are more likely to not only share their positive experiences with said brand, but they might also serve as free advertising for years to come depending on where they place their sticker.
Sticker marketing is also easy to accomplish as it can be done in conjunction with regular sales/events.
Guerilla marketing
The last strategy on the list has an interesting name, which is fitting because the strategy itself is quite unique.
Guerilla marketing, or the use of surprise, unconventional interactions, can actually take many different forms.
It could be something as simple as putting flyers on windshields or as elaborate as a flashmob in the city center.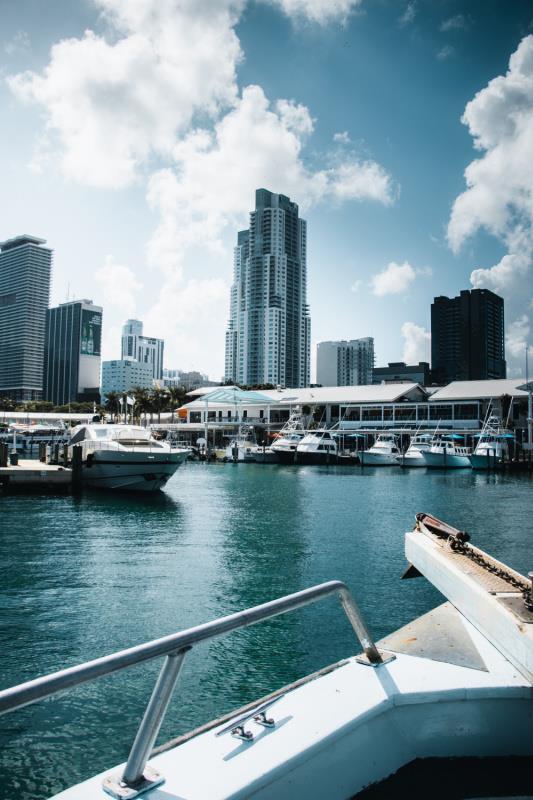 The colorful, playful side of Miami is perfect for this type of advertising.
There are so many local events and the streets are filled with passersby, which is a great environment for street marketing.
Miami also has an amazing art scene, so the more trendy art installation ads would also fit in well here.
If you have a creative side (or a creative business), this strategy should be calling your name!
No matter which strategy (or combination of strategies) you deem best for you and your business, Miami's market is open and ready for you.
Now, all that's left to do is get out there and get advertising!