Expanding your family with a new dog is exciting.
Once you have found the perfect addition to your family and brought him home, it is time to start the adjustment and training process.
You want to form a warm companionship with your new pet but you also need to be able to trust that he will be obedient in any situation.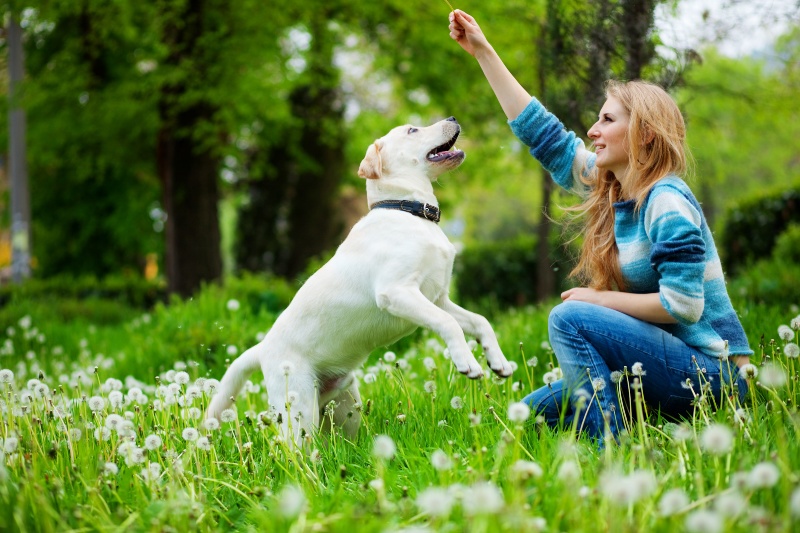 Many dog owners turn to local obedience schools to help them train their new pets but the process can be done entirely by you if you want to use the opportunity to create a strong bond with your dog.
Use these four tips to turn your dog into an obedient, well-trained companion.
Use the Right Tools
There are many training tools and techniques available to help you train your dog so it is important to choose one that works for both you and your canine companion.
Many dogs are food-motivated and will do anything for a treat, so small pieces of food are an effective training tool.
Other dogs need help learning which behaviors are unacceptable and could benefit from the use of an ultrasonic dog trainer.
Some dogs are even motivated by new toys or praise so it is important to learn how your dog reacts to different types of motivation before determining which tools are most effective.
Change Your Mindset
Unfortunately, many dog owners focus on teaching their pets how not to act instead of reinforcing positive behavior.
If the dog doesn't know what is acceptable, he will be unable to react appropriately simply because he does not understand how to behave properly.
Use positive reinforcement instead to teach your dog good behavior.
Every time he responds to a verbal command or hand gesture, reward him with praise, toys or treats.
Ignore bad behavior and stay consistent with rewards for positive behavior. Soon, your dog will start seeking out positive behavior with appropriate actions.
Learn Your Dog's Body Language
Just because dogs can't speak doesn't mean that they can't communicate.
They express feelings and emotions through body language so it is important to spend time with your new dog so you can learn how he responds to various situations.
Chances are if he isn't responding to verbal commands and refuses to sit in an unfamiliar setting, he isn't being defiant.
He may just be anxious or scared.
If this is the case, a kind word and loving pat will be more effective than ignoring bad behavior.
Similarly, know what your dog acts like when he feels threatened so you can diffuse aggressive situations with other people and animals before they become aggressive.
Have an End Goal for Behavior
Many dog owners make the mistake of focusing on eliminating unwanted behavior instead of encouraging alternative behavior.
Your dog will quickly become confused if he knows he isn't supposed to bark all night but doesn't understand which behaviors are acceptable.
To resolve this problem, you need to have a clear training goal in mind.
If you want to keep your pet from barking, provide him with several toys and teach him to go to those toys when he has the urge to bark at visitors.
If your dog has a bad habit of jumping on people as they enter the door, understand that the goal is to have your dog sit quietly while new people enter your home.
These clear standards help your dog understand what is acceptable.
It takes a lot of consistent hard work to train a dog effectively, but the reward is significant.
Having a well-trained canine companion allows you to take him anywhere and know he will listen to you even in unfamiliar environments.
The four tips above can simplify the training process and help you form an unbreakable bond with your new companion.