Ever since bags have emerged as a fashion accessory from a basic utility, the struggle to find a great one that not only looks smart and trendy but is also easy on pocket has become real. Bags today are no more something to stuff your things in and get going. They need to look a certain way, make a certain style statement and are supposed to complement your overall look. Fashionistas today pay special attention to the kind of bag they carry on every occasion.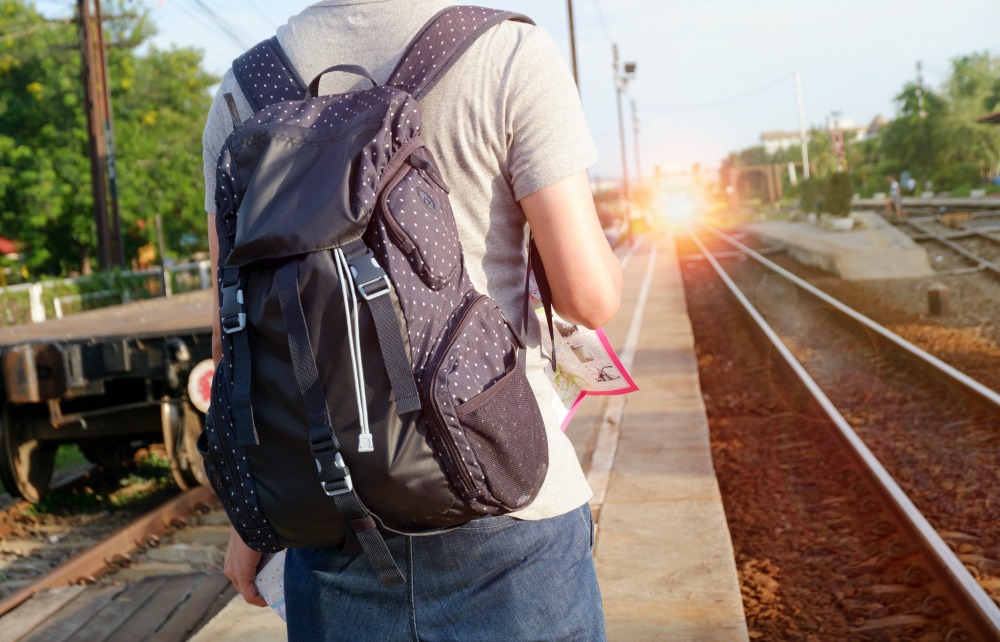 In the recent past, fashion designers around the world have ventured into this product line, which has turned them into an expensive luxury item. That being said, it does not mean that you cannot make a style statement and carry a smart bag that grabs attention without selling your kidneys. It is totally doable to carry something stylish and unique and yet stand out in the crowd without splurging.
The hottest accessory trend on the fashion radar is the drawstring backpacks. These are the same backpacks that you probably carried to your high school and never bothered to look back at that them once you left school because they looked cheap and unappealing. It is time to consider going back to those old-school fashion trends the next time you have friend's night out and make your own style statement.
On the downside, anything that becomes a fashion rage becomes pricey and heavy on pocket no matter what it's actually worth it. However, the fun part is that with backpacks you can easily forget the financial worries and create your own backpack if you do not want to spend on buying one off the rack. If you are a crafty kind of person, you can DIY your very own personalized drawstring bags and flaunt your signature style. It is not only trendy and economical but also fun Do It Yourself crafting activity. Here are 4 reasons why you should DIY your drawstring backpack.
They Are Super Cheap
Generally, a nice fashionable backpack will cost you an arm and a leg and a lot more depending on how good quality it is. This does not mean that you settle for something unexclusive and low quality and do not have right to be trendy. With a DIY alternative, you can stay in your budget and at the same time flaunt something trendy. Since you will be using your own material, you can work around your budget and decide what kind of materials you would like to use. If you would like to upcycle something you already have in store, it might even cost you close to nothing.
Be Creative and Personalize It
No matter how expensive a bag is, at the end of the day you have got change from the same old color palette and designs. Either a tote or a clutch or a satchel and maybe a cross body that will come in a selected few colors. Commercial manufacturers and designers that mass produce usually avoid innovating a lot because it is not cost effective to create exclusive pieces. Anything that is exclusive and unique is bound to be expensive. However, since you are your own master in a DIY project, you can get as creative as you can and design something very exclusive and can even personalize it with a trademark symbol or you're initial and that too a without spending a fortune.
Cinch is the New In Thing
You might be wondering why a cinch bag if the whole point is to make a fashion statement. Most of us have never imagined carrying backpacks at fashion accessory. Interestingly, drawstring backpacks are the hottest trend in the fashion world. Whether you are planning for a casual girl's night out, a summer brunch in your short dress, a job interview or even a formal ball, they now fits all your fashion needs. With the DIY projects, you can create one for every style and occasion – be it a solid dark toned drawstring bag for a neat workplace look or a bling sequined one to go with your cocktail dress.
DIY is Fun
Finally, you should make your own backpack because it is fun. Nothing is as exciting and therapeutic as crafting. It's not only fun but it is also an excellent destressing activity. You get to play with a lot of fabrics and ribbons and colorful ribbons and buttons and create something unbelievably gorgeous out of it. You can get bored of buying new bags but you can never get bored of creating new ones.
Moreover, it is environment-friendly. You do not necessarily have to buy new materials every time you create something new. Feel free to use from the hoard of leftovers in your storage and upcycle things that you do not need. Nothing is more satisfying then sporting something that you have crafted from the scratch.