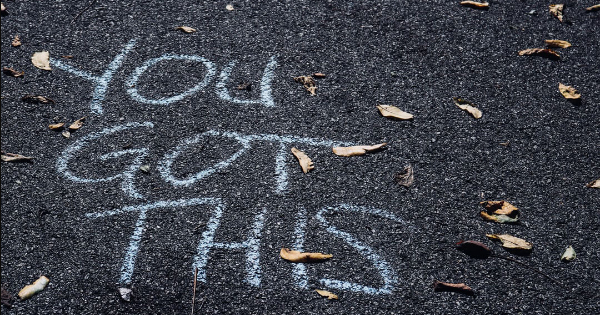 Everyone deals with stress.
It's something that every person has encountered at one point or another in their life and for some people, stress occurs very often.
Stress can be incredibly disruptive in a person's life if they don't take the necessary precautions to manage it.
For example, up to 51% of employees say they're less productive at work because of stress.
If you don't discover ways of managing and handling your stress, you — and those around you — will likely be negatively affected by this.
Follow these three simple steps towards managing your stress and you will be better able to deal with stress in your everyday life.
Determine Strategies That Help
The most important thing you can do for yourself when you're stressed out is relying on strategies that you know help with your stress.
This means doing your homework.
For example, when you're not as stressed, think about things you could do that would help calm you down and refocus in the moment of stress overload.
For some, this could be getting up and splashing water on your face or, if you're able, taking a shower.
For others, it could be any various breathing exercises to recenter yourself.
Sometimes it's as simple as just walking away from whatever you're doing and taking a break to pull yourself together.
Whatever it may be that helps you get yourself back on track, you're going to want to make sure you have an option for any scenario. Americans argue almost 19 times per month, so when you're prepared to cope with things like that, you can better handle them in the moment and afterward.
Think about how you can cope at work, out with a friend or family, or by yourself.
Be Active: Find Hobbies or Projects You Enjoy
Sometimes, it's the work you do outside of the stressful situation that helps with keeping your stress levels in check.
For example, it could be reading a book, doing a craft, or exercising regularly that helps keep your stress levels from getting high in the first place.
If running or lifting weights isn't your forte, but you think some activity would be good, swimming is the fourth most popular activity and can provide you with an enjoyable outlet for stress.
For some, running can be therapeutic.
Not everyone is the same so knowing what works best for you and is going to be the key in managing your stress.
Watch What You Eat
While this may not seem like an obvious way to reduce stress, a lot of stress can come from your health (or lack thereof).
If you're feeling unhealthy, it's likely this can affect different aspects of your life, especially your stress levels.
Fuel your body with the right things, like fruits and vegetables, and you may notice a change in how you view your stress. Not only that, but your stress may not manifest in physical ways like acne when you intvest in a healthier diet. Almost 50 million people in the U.S. alone suffer from acne, and sometimes a simple dietary change can help.
According to Houzz, one-third of homeowners adopted a more healthy lifestyle after remodeling their kitchen.
Whatever it may take to get to that next step towards less stress, make it happen.
Stress can appear in many different ways and can affect everyone differently. Relying on strategies, self-care tips, being active, and watching what you eat are three simple and easy ways to help manage your stress levels.