You remember the exact moment when you knew your relationship would be forever.
Since then, she's been by your side through thick and thin.
Together, you've faced every adventure.
You've begun a family, kept each other awake on road trips, and bought a home to call your own.
You've been through hardships, too: the loss of loved ones and the oh-so-common struggle of living with another person. But in the end, it's made your relationship stronger.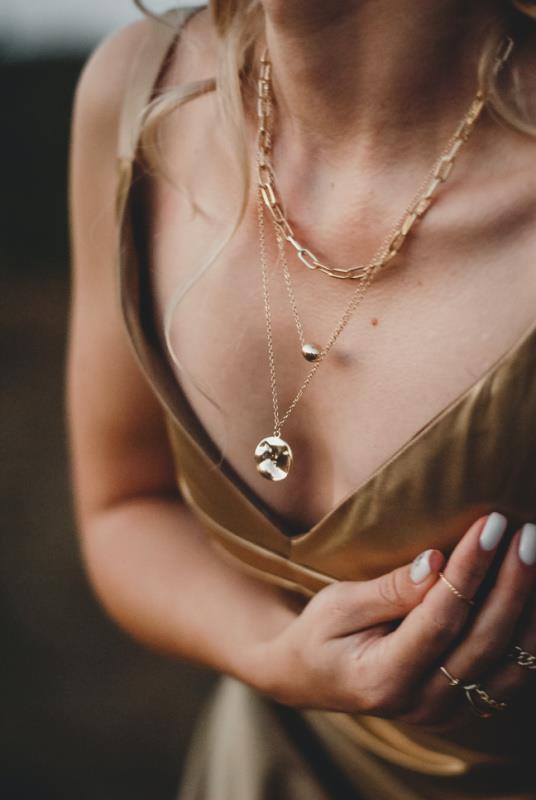 Time has only continued to prove that she's your soulmate for life.
You want to give her a gift that's as special and unique as she is. Whether it's Valentine's Day, a milestone anniversary, or a gift just because, here are ten unique jewelry ideas that will blow her away.
1. A Tennis Bracelet
Chris Evert, the inspiration behind the popular tennis bracelet, proved that fine jewelry has a place even in record-breaking sports.
There's a lot you have to consider when buying a fine jewelry gift for your wife—and one important element is practicality.
Though fashionable, the tennis bracelet is virtually indestructible.
It will withstand days of dishes, garden weeding, travel, sports—anything your wife does.
If she's particularly active, we highly recommend considering a sentimental tennis bracelet with an inscription and birthstones.
2. An Upgraded Engagement Ring
Unfortunately, engagement rings don't always last as long as your love story.
Accidents happen.
Old rings can become chipped or go out of style.
You may have purchased the original engagement ring on a smaller budget, and now you want to upgrade to something as bold and memorable as your love story.
There are tons of ways to upgrade and make the gift extra special.
On her tenth wedding anniversary, actress Alyson Hannigan received an upgraded engagement ring from her husband, along with a proposal for a vow renewal. So romantic!
Your wife is probably attached to her first engagement ring because it symbolizes the beginning of your forever.
Consider finding a custom jewelry designer and having them include parts of the band or stone of her first engagement ring into the upgraded one.
3. Infinity Knot Jewelry
The infinity knot is a symbol of eternal, unbreaking love.
It's been used to represent love stories in cultures around the world for centuries. Today, this symbol is most often used in fine jewelry gifts of necklaces and rings.
Infinity rings are highly customizable and can be studded with diamonds and other gemstones or set with a solitaire precious or semi-precious stone.
Make this gift unique by inscribing the names of your children on the back of the necklace to include them in your eternal love story.
4. Jewelry Featuring Rose Quartz
Rose quartz is a unique and subtle semi-precious stone that symbolizes universal and unconditional love.
The stone is also said to contain healing properties and has mythological ties to an Aphrodite legend.
Even without the folklore, it's a soft and lovely rock—and a perfect stone feature for a unique Valentine's Day gift.
We recommend adding this stone to a special bracelet or necklace charm.
5. An Anniversary Ring
Are you buying your wife a special gift for your milestone anniversary? We love this idea.
There are so many ring varieties and ways she can mix and match the new anniversary ring with her engagement and wedding bands.
If you're having trouble choosing a color, feel free to consult this list for ideas that pair gemstone or precious metal with anniversary colors by year. Ruby, red, gold, and silver are popular anniversary colors.
Of course, you're not tied to these colors, and you can customize your unique anniversary gift however you like.
Bridal Sets or Stackable Rings
If you don't know about bridal sets or stackable rings, you must get acquainted.
These ring sets are made specifically to be stacked together. They can be worn in place of the wedding or engagement band for a minimalist look or alongside the bands for full glittery glam.
If you haven't bought a stackable or bridal ring before, just take photos of your wife's engagement and wedding bands to your custom jeweler, and they'll help you choose a color and design to match.
6. A Charm Bracelet
It's been a while since charm bracelets were en vogue, but 2021 fashion styles continue to surprise us—in the best ways.
Charm bracelets are particularly special because they can be added onto through the years. Begin her charm bracelet with three or four charms that represent special moments to her.
Later, charms can be added for different occasions like children's birthdays, anniversary dates, or your first Christmas in a new home.
7. A Fine Jewelry Apple Watch Band
Apple watches are a personality trait—change our minds.
If your wife is a health fanatic, she is likely the proud owner of an Apple watch. The Apple watch tracks your steps, workouts, heart rate, and more.
Hint: it could be the ideal unique gift if she wants to keep track of her health when expecting!
Her watch should be customizable for every occasion, including dinner parties. Which is why a custom jewelry apple watch band set with diamonds is the perfect unique gift.
8. Hoop Earrings
The hoop earring trend is taking off in 2021, and we're not mad about it. Little gold hoops worn alongside secondary stud earrings, a nose stud, and stackable gold rings add a subtle sparkle to any look.
Consider buying these as a set or adding additional gold pieces for future unique gifts and anniversaries.
9. A Custom Jewelry Piece
Custom jewelry is one of the most meaningful gifts you can buy for your wife.
With a custom piece, you can choose her favorite type of jewelry—bracelets, rings, earrings—and include exactly the colors and styles you know she loves.
At the end of the day, it's you who matters to her most. So having something designed by you is guaranteed to make her day.
If there's a particular piece of jewelry you know she loves, you can take a photo to a custom jeweler. This helps your jeweler match her taste with a custom ring.
You can also include children's names or birthstones, stones from her mother or grandmother's favorite ring, or a special date or symbol.
10. Stud Earrings
Sometimes, it's the smallest gift that makes the biggest impact. Studs are classic and great everyday wear for women. They don't get in the way of daily tasks and can't be pulled out by babies or small children.
We love the idea of studs with diamonds or her favorite precious stone. Make sure you browse through all the different stud shapes and precious metal options!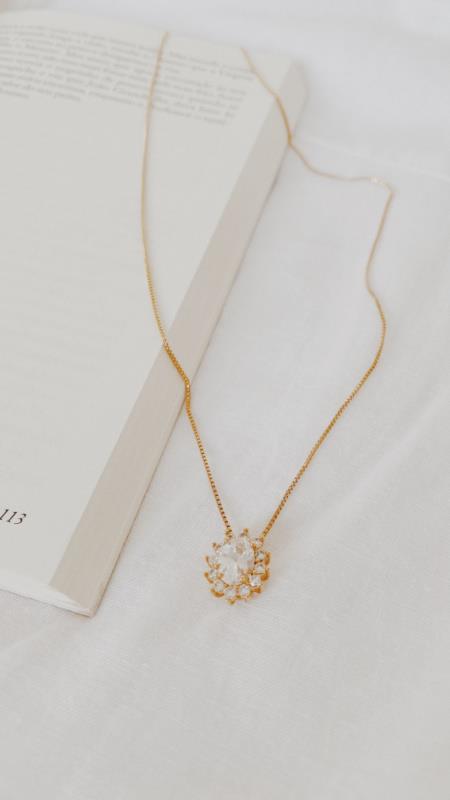 Ready to Shop for Her Unique Fine Jewelry Gift?
Choosing a gift for her shouldn't be stressful. We have full confidence that she'll love whatever gift you pick out.
Whatever special moment you're celebrating, we hope your love continues to make you rich and blessed in each other's company.
Need extra support? Read our article, Top 7 Tips Before Buying Jewelry Online.