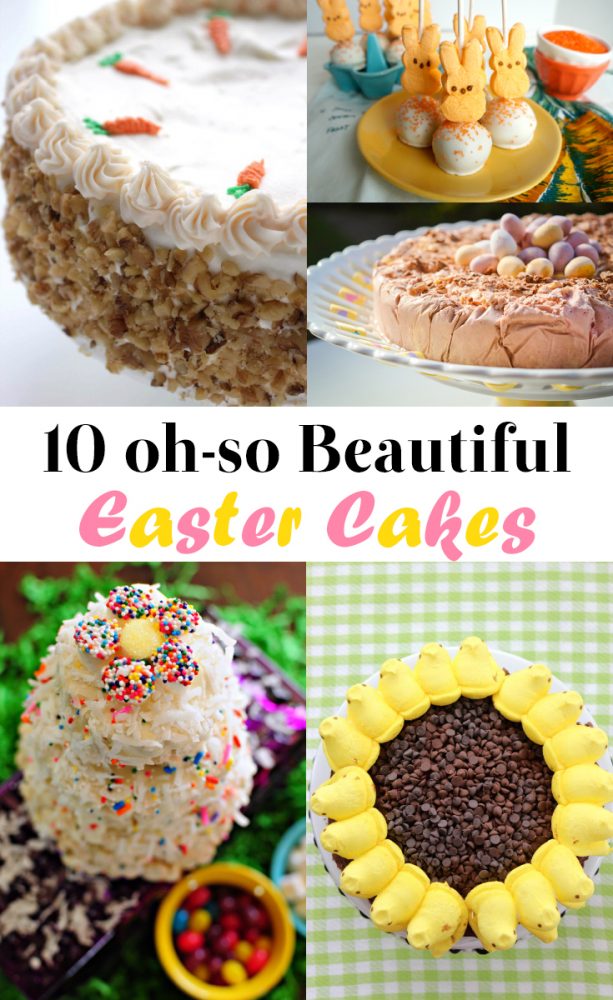 Who's ready for Easter? I'm rolling up my sleeves: there are egg hunts to prepare and desserts to bake!
Today, I'm placing the focus on Easter cakes. I love hosting Easter brunch, so I often serve breakfast cakes that go with a good cup of coffee. In this round-up, however, you'll find everything from carrot cakes, egg-shaped cakes down to no-bake cakes!
It's always delightful to have a center cake that adheres to the holiday's theme and colors. I love how cakes are now being used for all sorts of celebrations and not just birthdays. I love watching cake-baking competitions on TV. Every time I do, I get inspired to whip up my very own. Of course, all thanks to the World Wide Web, I have access to thousands of great cake recipes – creatively designed and decorated by the most talented bloggers.
M&Ms Carrot Cake Easter Bunny Cake Recipe | scrappygeek.com
Easter Ice Cream Cake Recipe | fancyshanty.com
Peeps Sunflower Cake Easter | cincyshopper.com
Easter Bunny Cake Surprise | mommymoment.ca
Carrot Cake Cheesecake | cincyshopper.com
Mini Carrot Cake Bundts | strengthandsunshine.com
Carrot Cake Pops | thebakingfairy.net
Coconut Funfetti No-Bake Cake | backforseconds.com
Gluten-Free Carrot Cake | whattheforkfoodblog.com
What's your favorite cake flavor? Do you serve cake during your Easter celebrations? Let me know in the comments below!