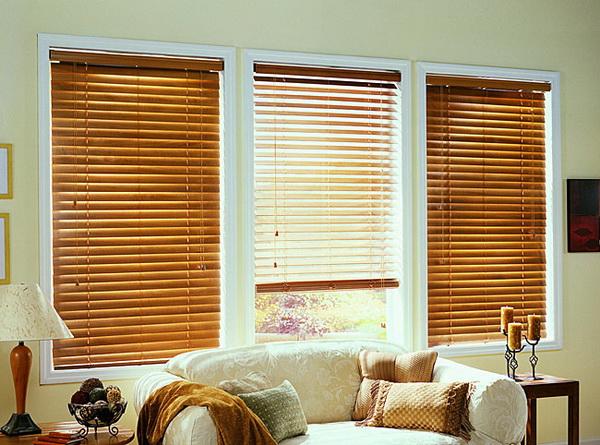 As trees transform by changing color and shedding their leaves during this season of fall, you can begin to see the coloring of the bark on the tree without its surrounding garment of foliage. This transformation of color and the presence of bare wood are two of the main reasons that natural wood and earthy toned colors take center stage during autumn.
To get your home in the spirit of fall with the latest home fashions, try decorating with accents that accentuate your existing décor. Use throw pillows and area rugs that help to bring out the feeling of fall. Deep greens and contrasting yellows are beautiful alongside the traditional red coloring and orange hues of fall fashion. But if you want to give your home the ultimate fall makeover, look to the eyes of your home, the windows.
As the eyes are the windows to the soul, so are the windows to the soul and personality of a home. If you want to present your home in its best autumnal light, check out some of these window blinds as the perfect accessory to your home's style.
Wood blinds
Window blinds can be constructed from a wide variety of materials, but many homeowners find that wood blinds make the best treatments for fall. The natural color of wood blinds lends an autumnal feel to the interior of your home and the natural wood mirrors the beautiful surrounding environment of your home's exterior.
Faux

Faux wood blinds have the same look as real wood blinds but are much less prone to warping or cracking over time.

Composite

Composite, like faux wood blinds are more durable than their natural counterparts, but where faux wood blinds don't contain any real wood, composite wood blinds are made up of some natural wood and other artificial elements.
Fabric blinds
Fabric window blinds are a specialty product of the Signature line from Budget Blinds. This beautiful product line, known as Signature Murano® fabric blinds lets the homeowner express their creativity through an array of colors that can be further accentuated by the qualities of light filtration offered by the fabric used to make the treatment. Available with cloth tapes that can give you a great decorative secondary color, these blinds can really give your home the fall fashion you have been looking for.
Vertical blinds
If you have a large expanse of windows or glass doors, vertical blinds or vertical blinds alternatives are the perfect window covering solution for your home. Vertical blinds and their alternatives make great window coverings for large expanses because they can easily be stacked out of the way to allow for a completely unobstructed view of the surrounding area and can just as easily help with light control. They are available in a wide variety of materials and can really help to add to a room's décor when combined with draperies or a valance.
You have many options when it comes to fall window treatments, but window blinds come in a variety of styles and are sure to be one of the best choices for fitting the specific style of your home.